I always wanted to be a father of twins or triplets. I think that if one needs any kind of help or emotional support they always have their identical siblings which they can rely on. I probably have this thought because throughout all my childhood years I have been lonely. I was the smallest child in the family and my brother and sister would not really play or spend time with me. This made me very closed and a typical introvert. School was complete hell. I did not know how to make friends and because of this I got bullied.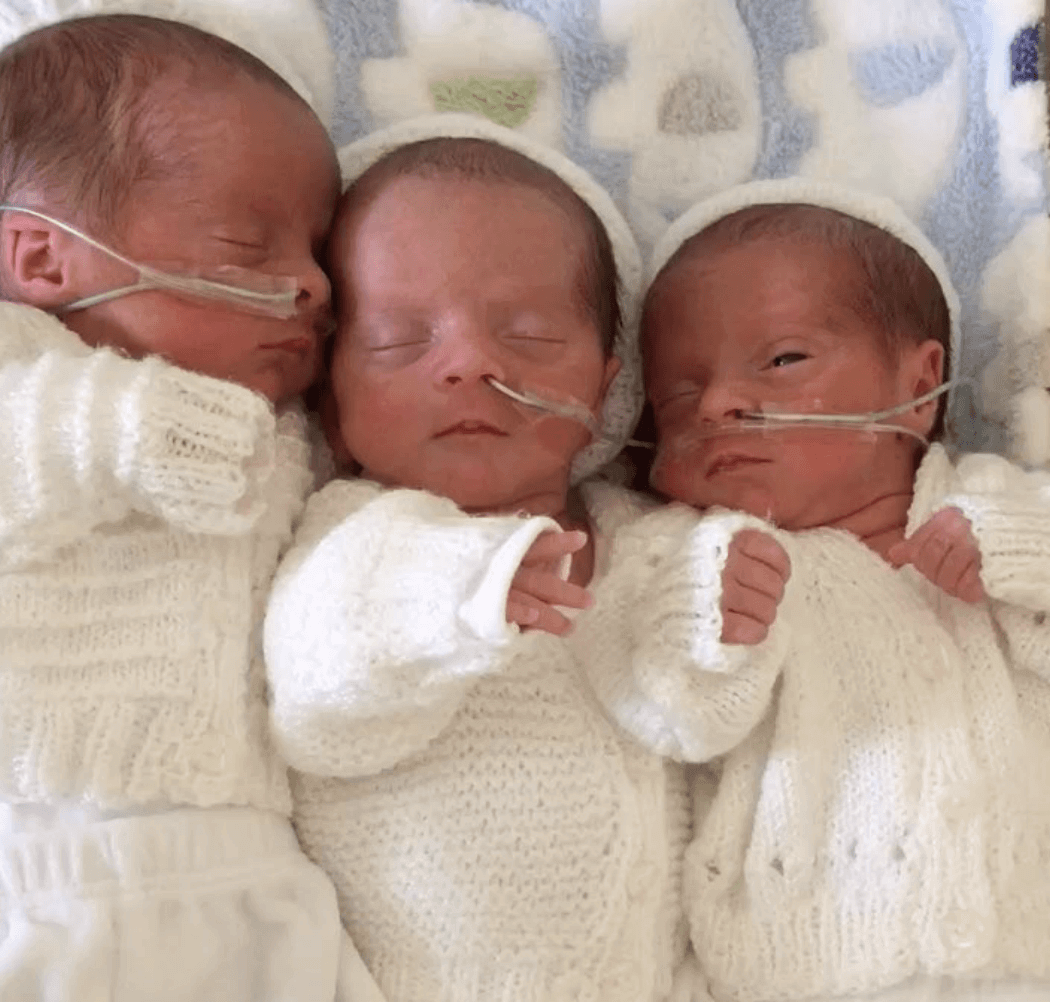 I was all alone and left out all my life and I wished I had an identical sibling so I could spend my time with and be understood. These children we are going to talk about are very lucky because they were born as triplets. But their beginning in this world was not easy at all as they had a chance of not surviving.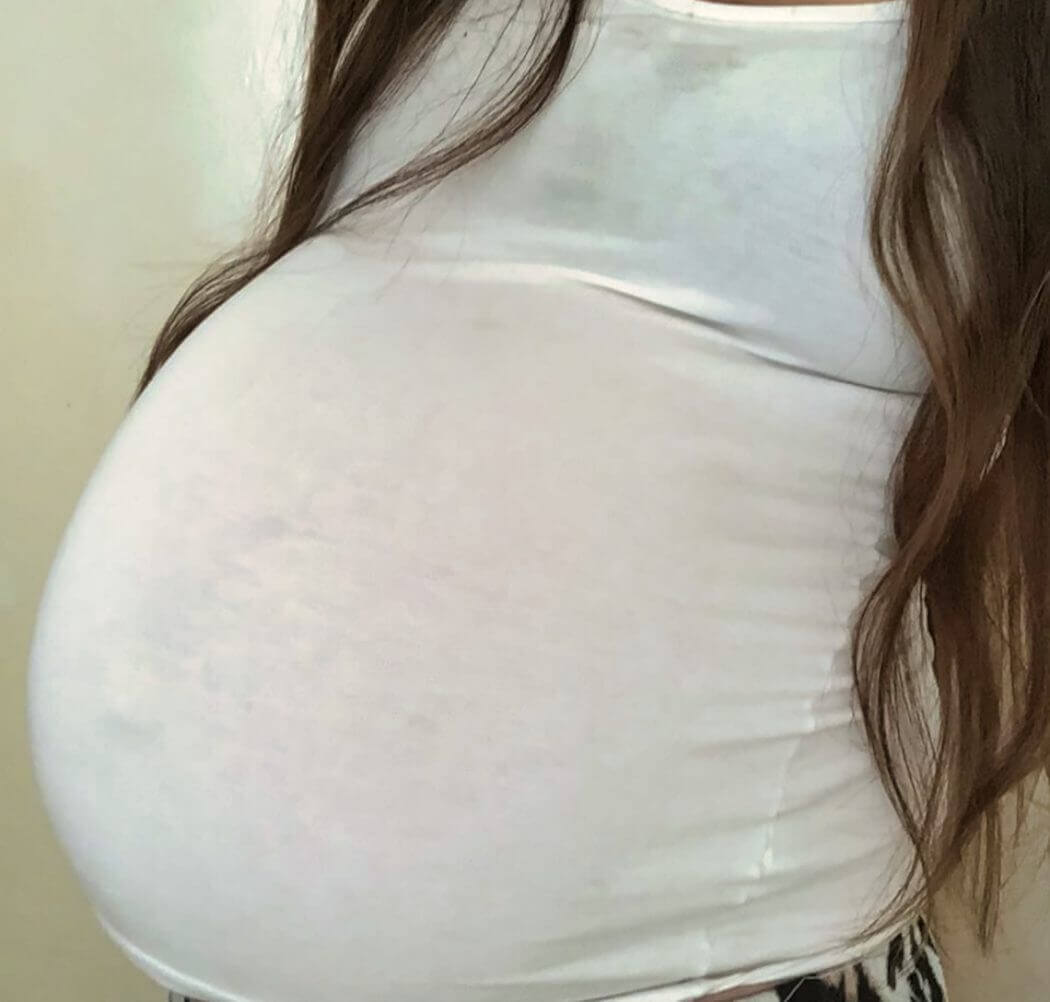 The mother of the triplets named Becki-Jo was so excited when she got the incredible news that she was pregnant with triplets because it was kind of usual in her family to be pregnant with triplets and she felt very lucky she would continue this family phenomenon. Unfortunately at 31 weeks of pregnancy Becki-Jo was having problems and complications. The doctors said that her pregnancy is not going very well and that the babies are not going to survive if they are not born now. Premature birth was the only option for these babies to have a chance of surviving. even the chance they would survive would be slim to none because triplets are more smaller in size than normal babies when they come in this world, so being born prematurely for a triplet is something very hard to overcome.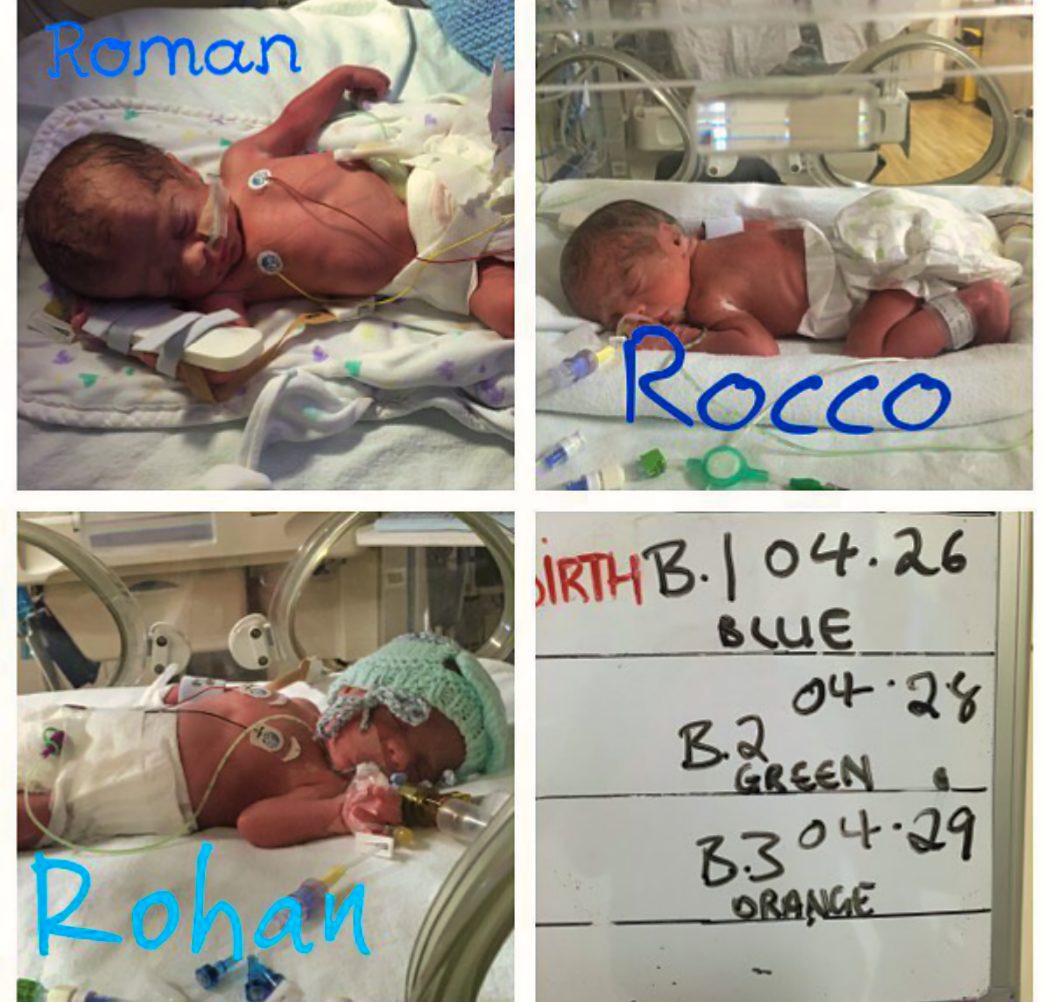 The family had no other choice than to pray for their triplets they were so eagerly waiting to meet and be a part of the family. Everything was in the doctor's hands. As soon as the babies were brought into this world by c-section they were immediately handled and treated. These three babies named Rocco, Rohan, and Roman would melt your heart just by looking at them because although they were small they were so cute. Thanks to the intensive care of doctors the triplets defeated all odds and survived.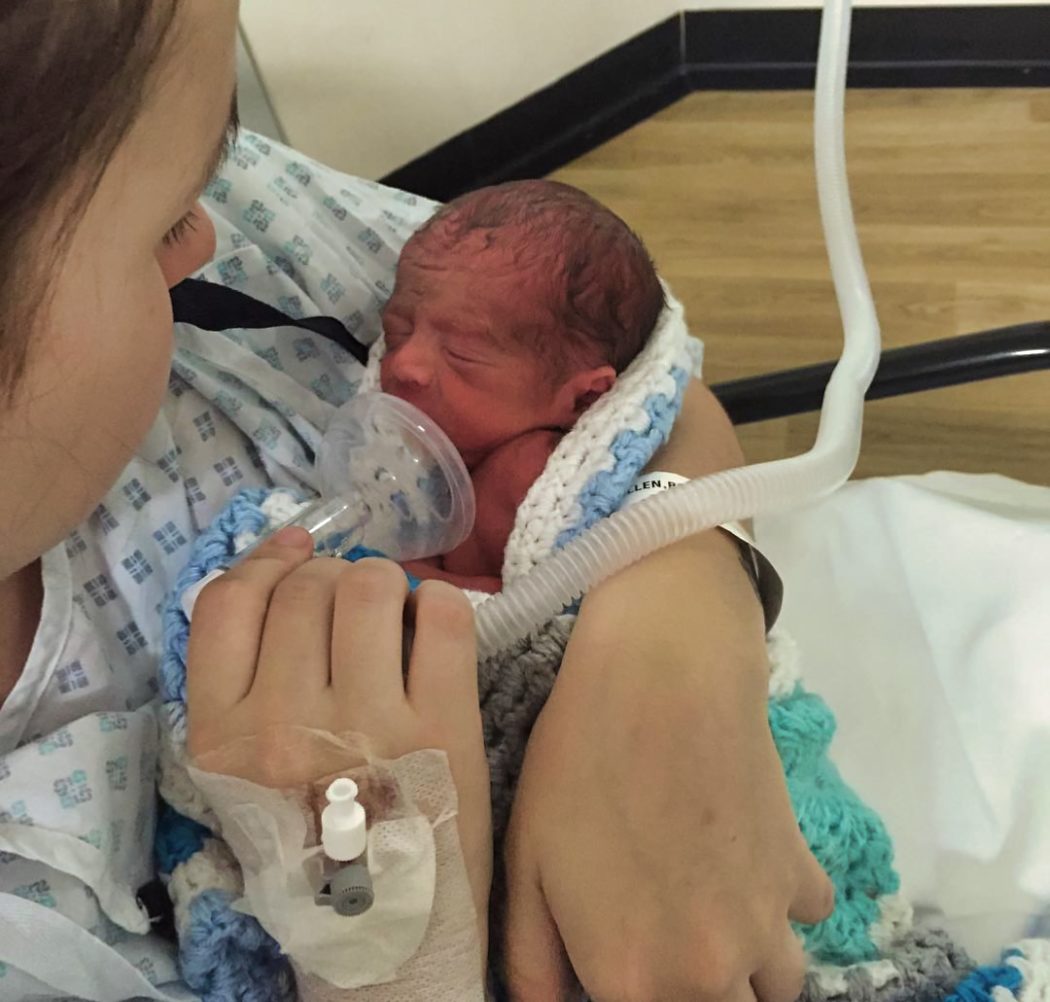 After 6 weeks passed that the babies were under intensive care they were ready to send home and be taken care of by their parents. The mother claimed she was very scared when the hospital decided that the babies should come home. The babies looked too tiny to her because they were still premature. Becki-Jo was so anxious the whole day about the babies and all she would do is take care of the little boys. She said that the scariest part is when they would be ready to sleep because there she would not take care of them anymore.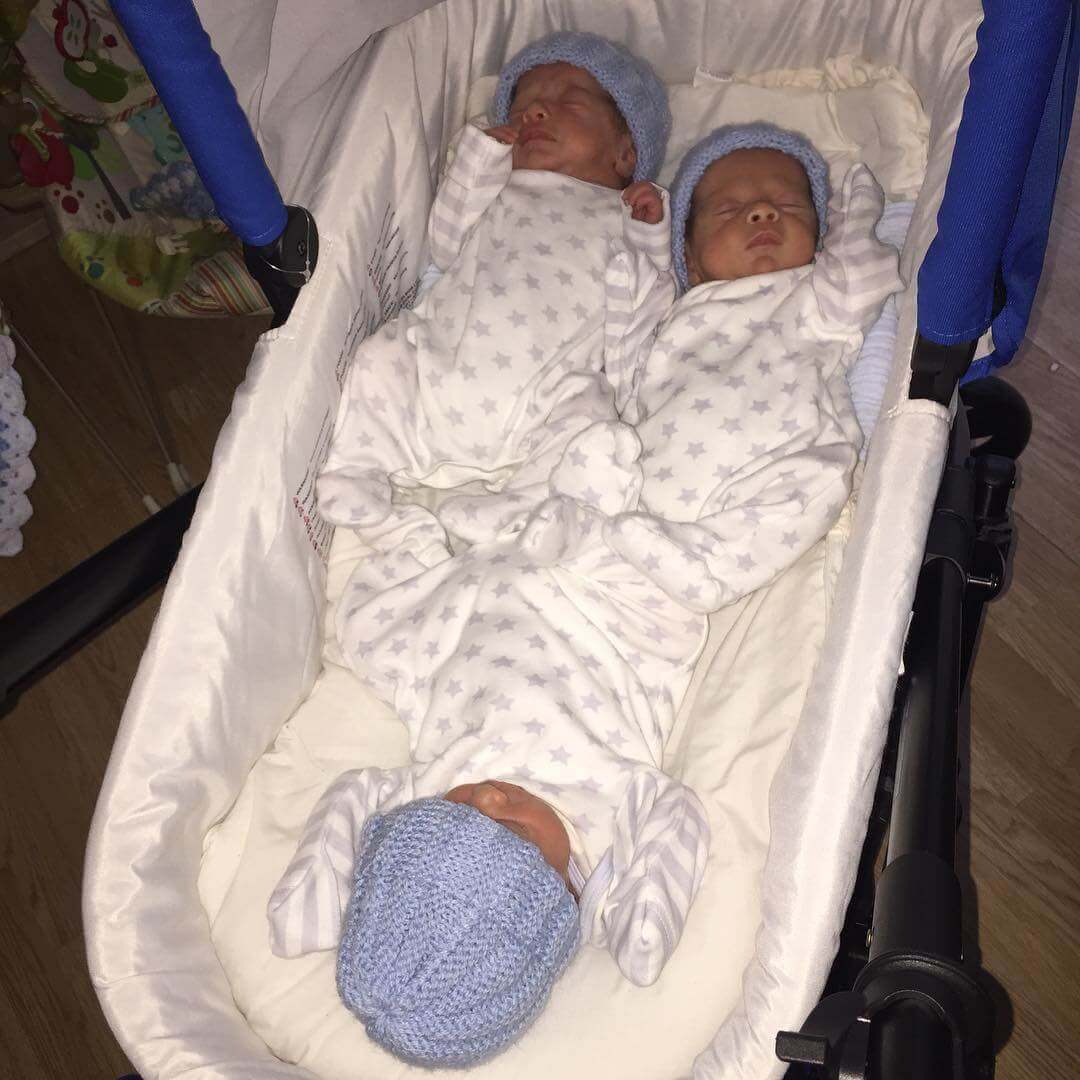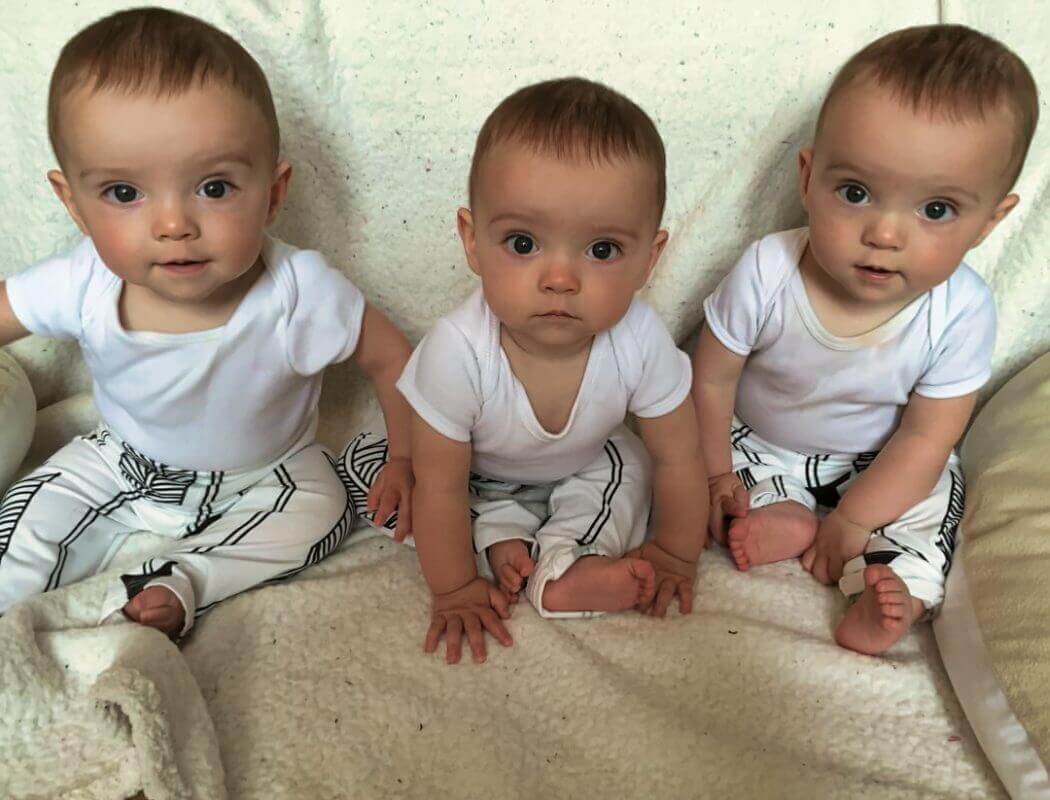 Despite all odds the baby boys grew day by day and today they are old enough to go to school. They are such cute little identical triplets. The only thing that bothers them is that they are sometimes they can't be told apart because they look so similar.