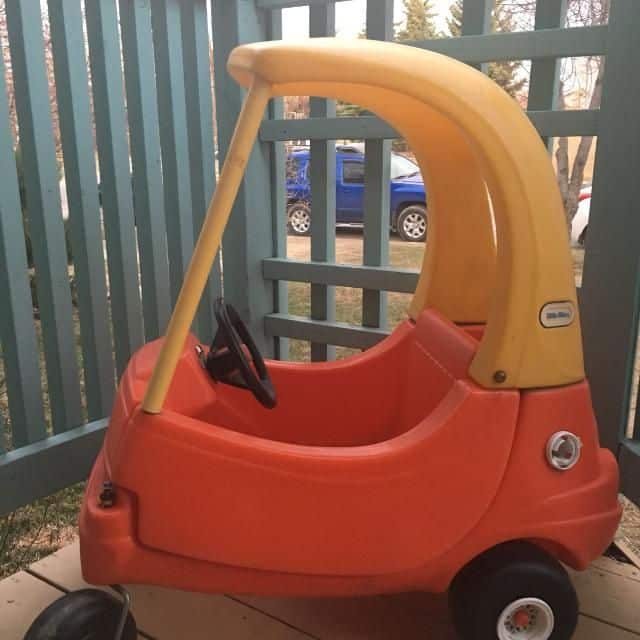 Imagine if you are driving on the road one day and you see two people driving in a seemingly toy looking car. What would you think? Probably some Hollywood trick or something else. Nope, is real. It's real and it's legal and it goes up to 70 miles per hour. You probably remember Tikes toy cars and you probably bought one for your kid back in the days. They were invented in 1991 and they would make the kids go crazy about them and not leave the mall until you would get them one.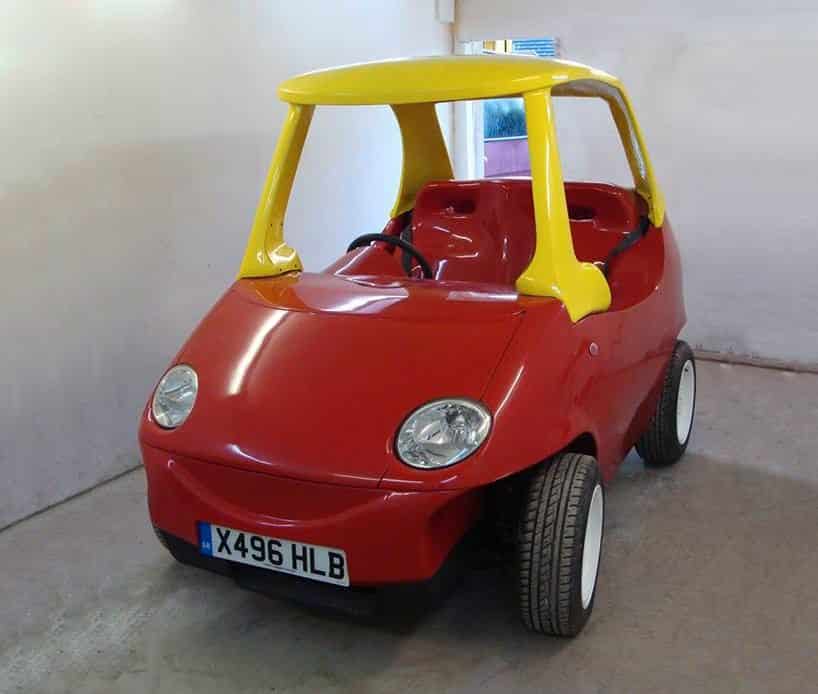 Tike's cars made a great way in the market and they have evolved since then. Now imagine the same kid's car, in a real adult size ready to go on the road. The car is coupe and is cozy as hell on the appearance. I don't know how the owners managed to build something like this but they did it and they even took a Guinness record for it. The owners of the car did not forget to add all the details even the eyes that the toy car has at its latest upgrade.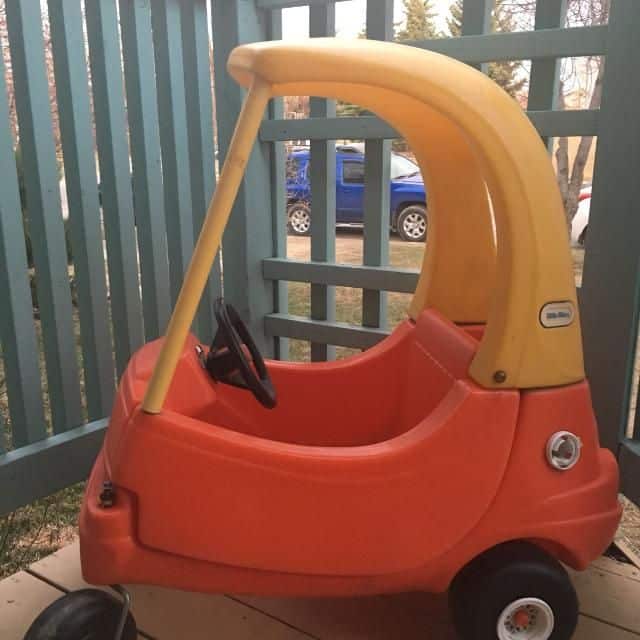 Geoff and John Bitmead spent around $5000 to build up the real version of the toy car and it is purely genius. They have put everything in perfect place, and it is even legal for the car to go on the road with around 70 miles per hour. It wouldn't be such a good idea to take the car and go to work with it but at the same time it would be nice to have it as a birthday entertainment for the kids.