A 13-year-old girl from New Mexico named Jillian decided that this year she would dress up in a costume both funny and relatable that no one has ever thought of before. She decided to dress up as a tired and exhausted mom. She was so exact on the details she impressed everyone, even the internet!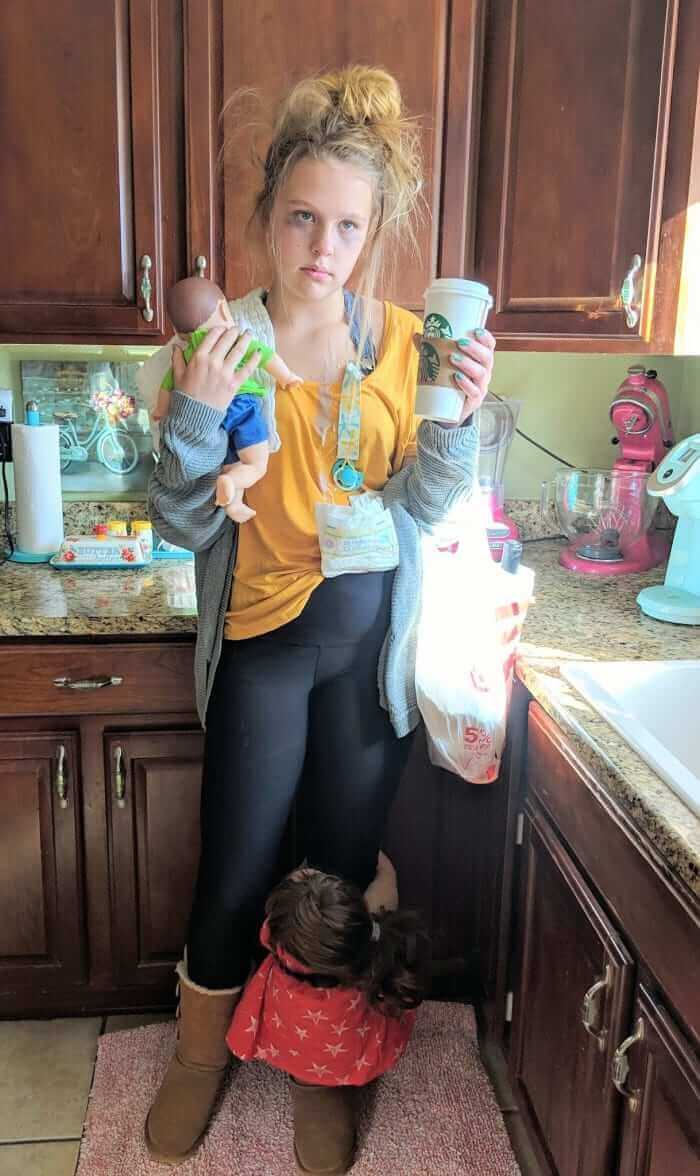 I wish I could come up with that kind of unique costume when I was young and went trick or treating because I surely would get a lot of candy and be the center of attention but I always kept it dull and just put a sparkly face-mask on. It was mostly because I was a shy person and did not want no one to recognize me. But Jillian is a true artist for what she did. Her look starts from her hair where she put a couple of breakfast cerial and combined it with a super messy hair bun, she darkened the part bellow her eyelids to represent the tiredness of an every day mom. But oh no that is just the beginning of her costume and we have not even started yet!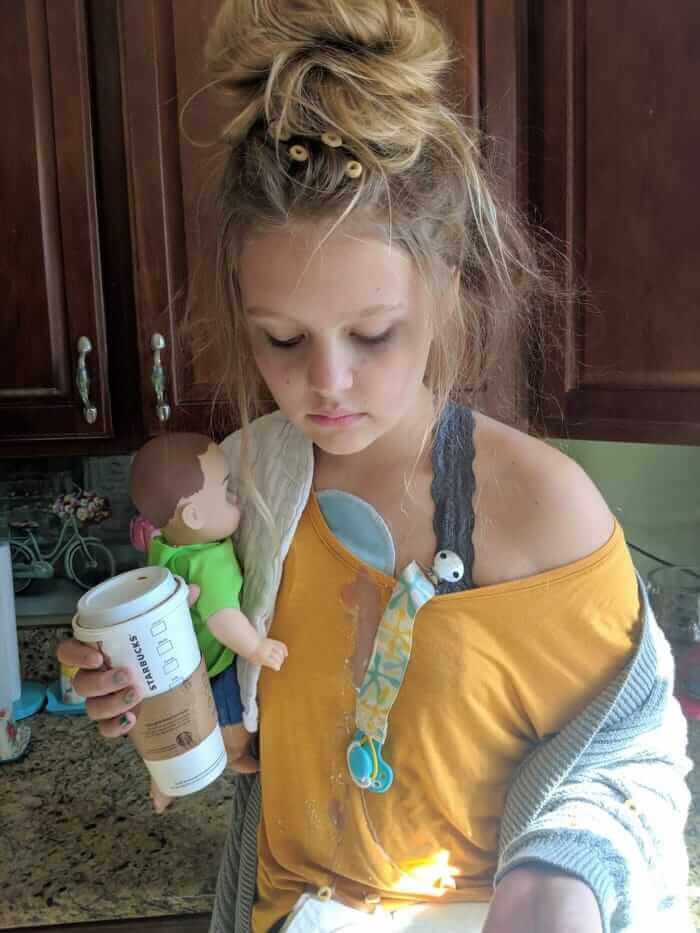 On one hand Jillian hols an infant baby and on the other she holds a quick and easy energy boost every mom definitely uses which is coffee, a large cup of strong coffee! The clothes this creative girl is wearing is a worn-out orange T-shirt with stains of baby vomit (of course not actual baby vomit) and of course those black leggings every mom uses to hide any weight gain they had in the past few years with some drops of baby vomit that are originally leaking from her shirt.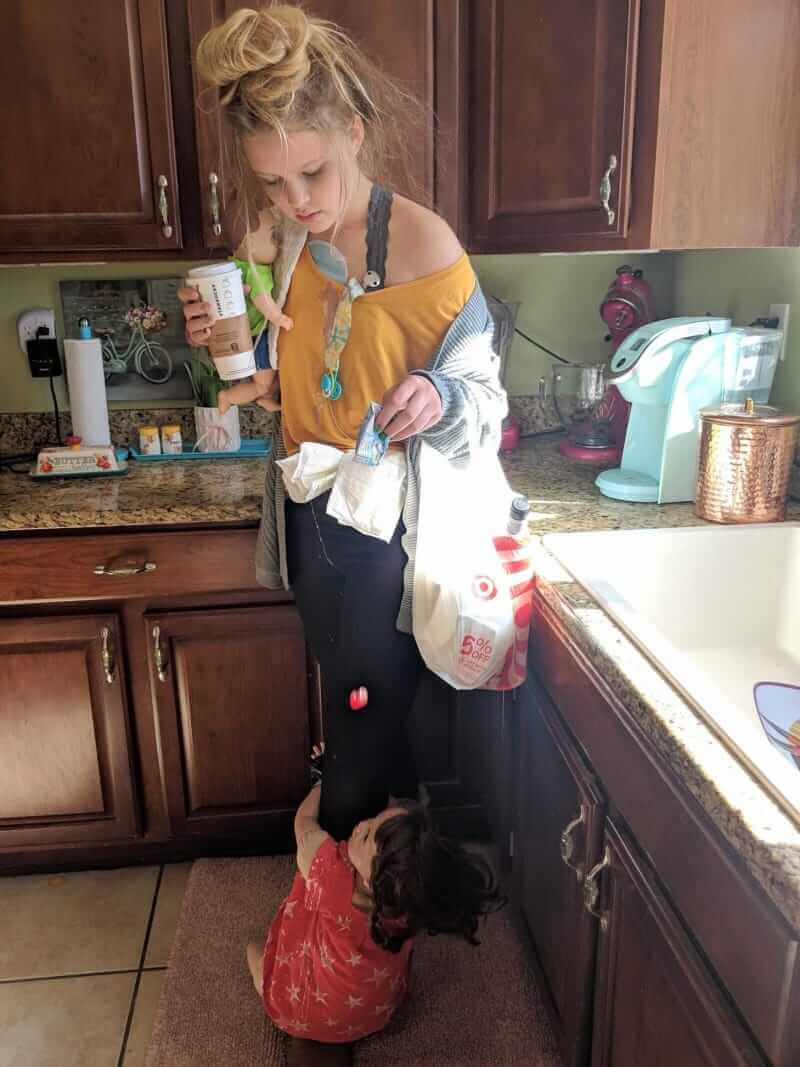 If one baby was not enough for this "tired mom" there is another baby holding on her legs and not letting go. And of course the outfit would be completed with some ugg boots to keep every tired mom's feet warm and cozy so she can keep on standing strong and taking care of her babies.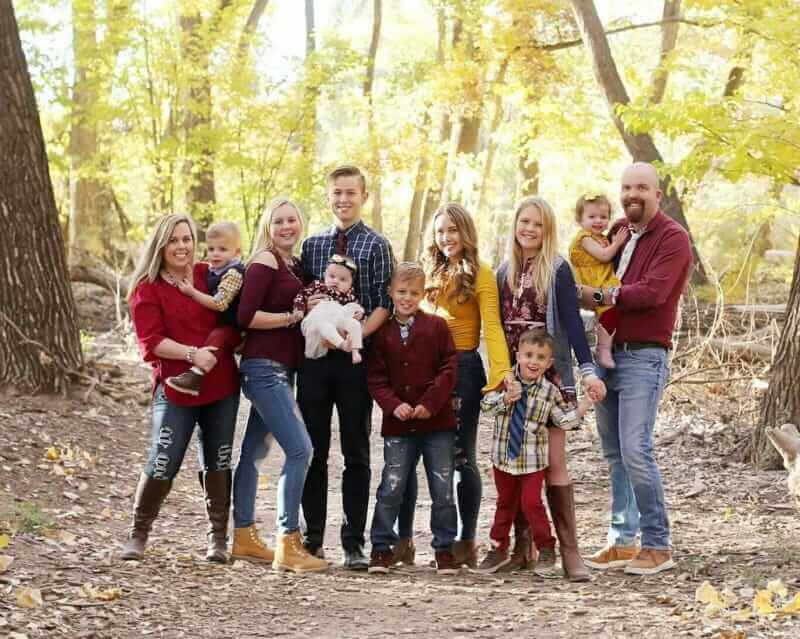 What surprised everyone is the accuracy of a tired mom's accessories Jillian had used to complete this look. Except for the coffee Jillian was holding a Target bag full of things she thought would look nice in her home and thought were necessary to buy for the babies. And of course she did not forget to take a couple of diapers with her. That is without a doubt the most thought-of costume ever.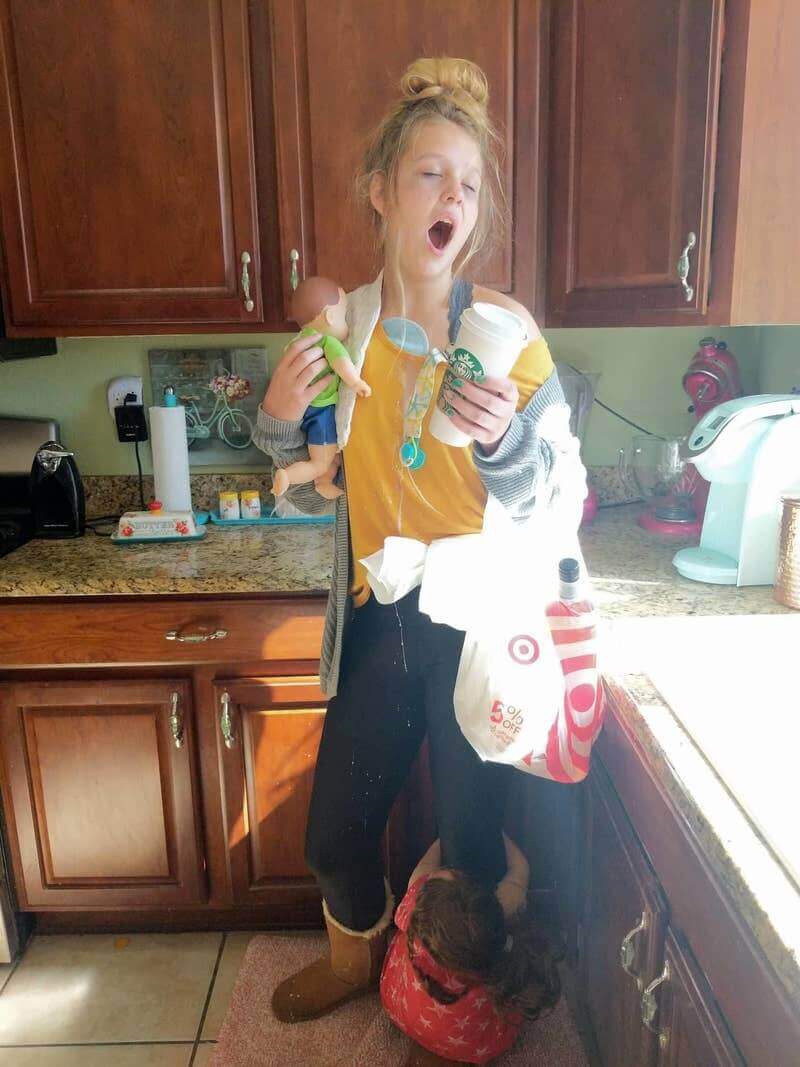 Well, Jillian had a cause and an inspiration for the costume. Being in a family of 9 children she knows what it takes for a mother to raise her children healthy and happy. She knows that the mother sacrifices even her beauty just to build the best future she possibly could for her kids. Jillian has tried it herself by participating in raising her 5 younger siblings. She does admit the fact that they bring so much joy to her life but she also admits that they get her really tired and tighten down her schedule. But she does not complain and neither does her mother. The bigger the family the harder the tasks but the bigger the rewards.