There are people in this world that would do anything for their furry friends. Some create extra-special rooms for their pets, and others get their dog's portraits. But, there's one special pet owner that we would love to talk about in today's article.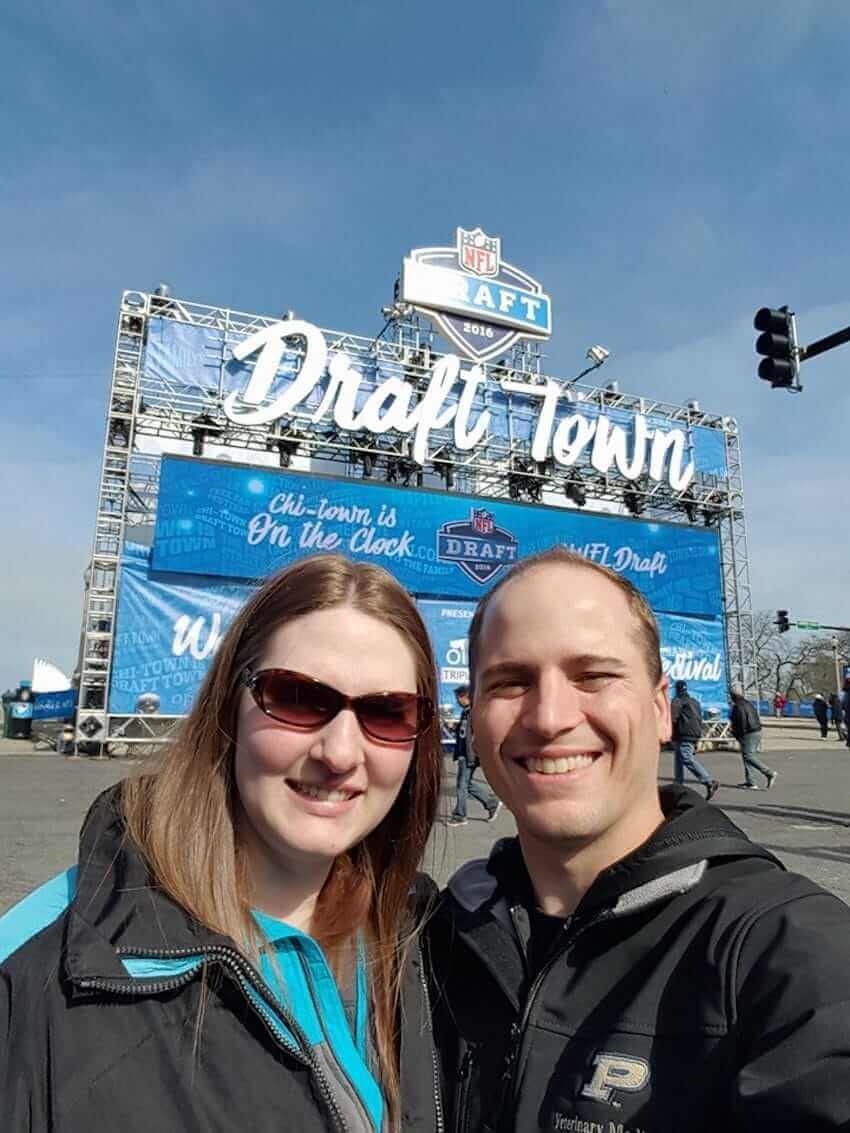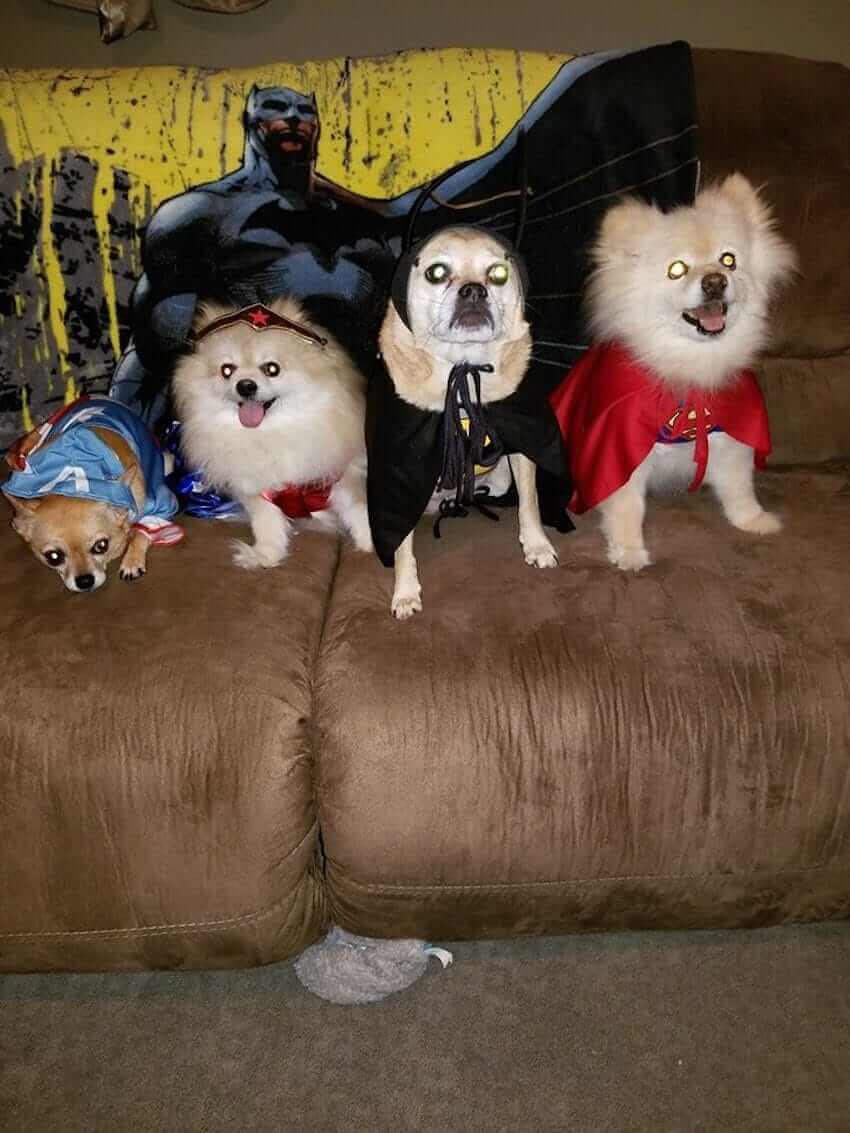 With Halloween approaching and almost waiting on our doorstep, a dog owner that goes by the name Andy Manoloff decided to carve a pumpkin. The catch in this is the fact that he didn't want to carve the generic Jack O' Lantern that everybody and their grandmas do. He wanted to do something special for this year's Halloween.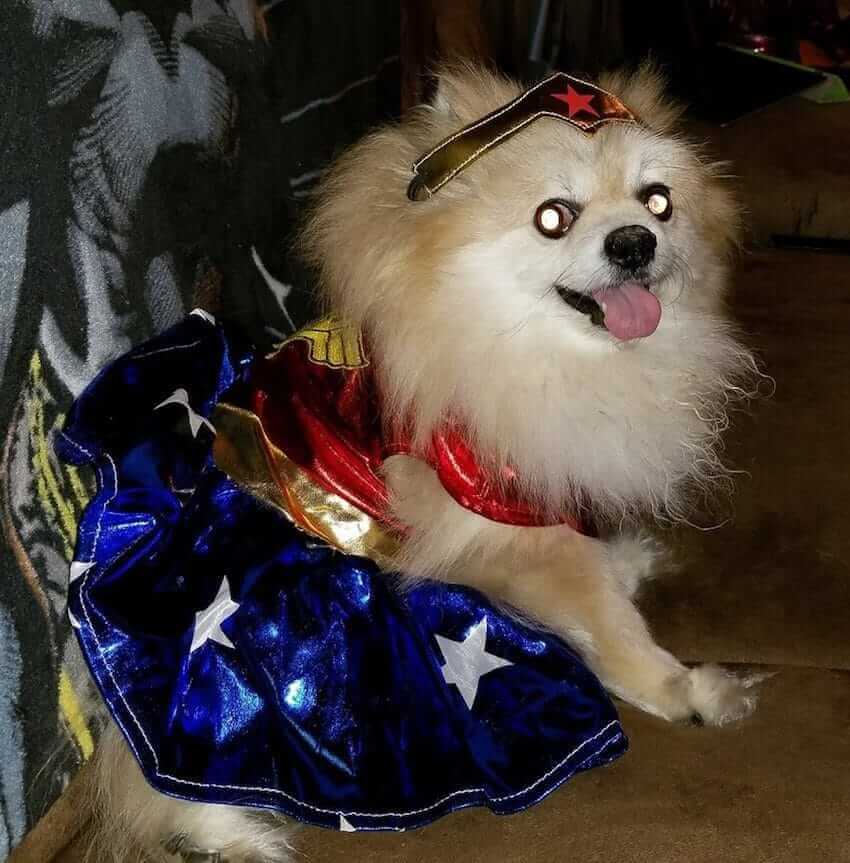 Manoloff decided to carve a pumpkin with his Pomeranian, Sophie, on the carving.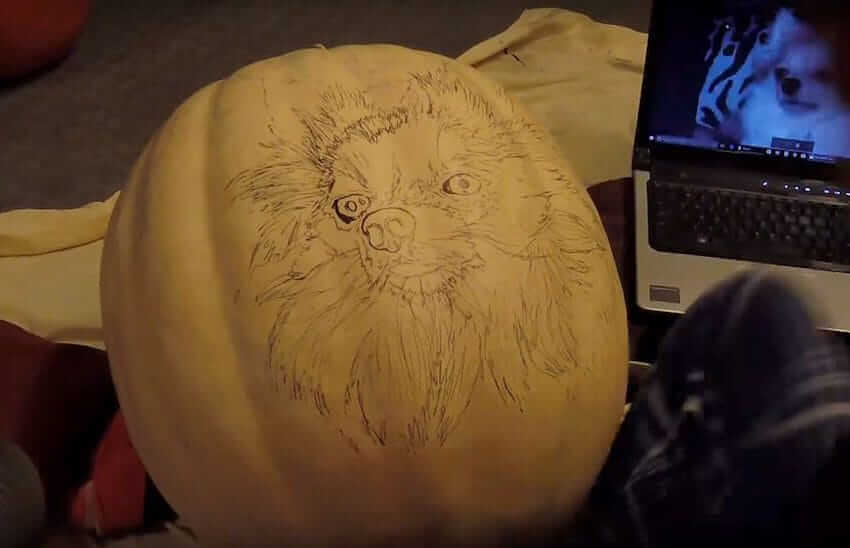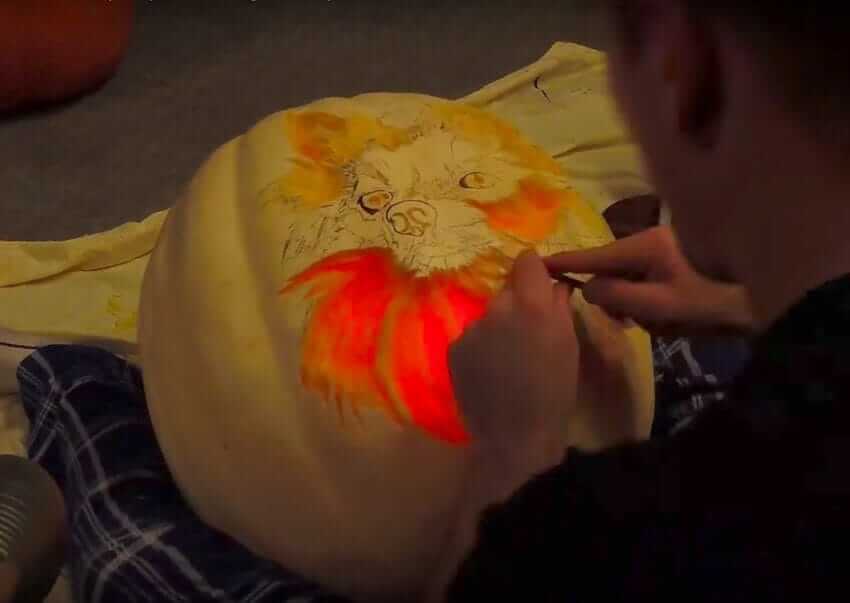 Many of his family members didn't believe him, because as they said, he still has some trouble with coloring inside the lines of coloring books. But he proved them all wrong. He spent more than three hours actively carving his dog's face on the pumpkin. And, after three hours of excruciating carves, he had the end-result. It looked just like his Pomeranian.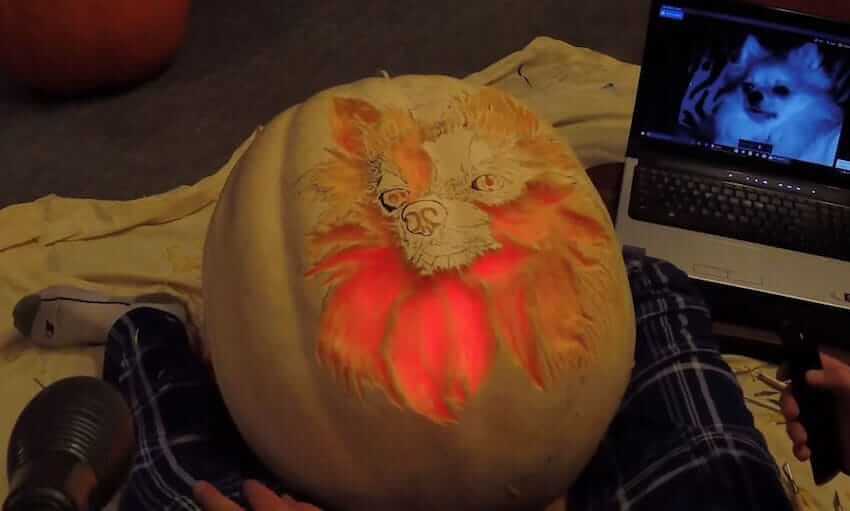 On a Reddit thread, Manoloff mentioned that he loves challenging himself. He carves new and exciting things every year. He tries to improve as years go by, so each and every year, the challenges get harder than the last ones.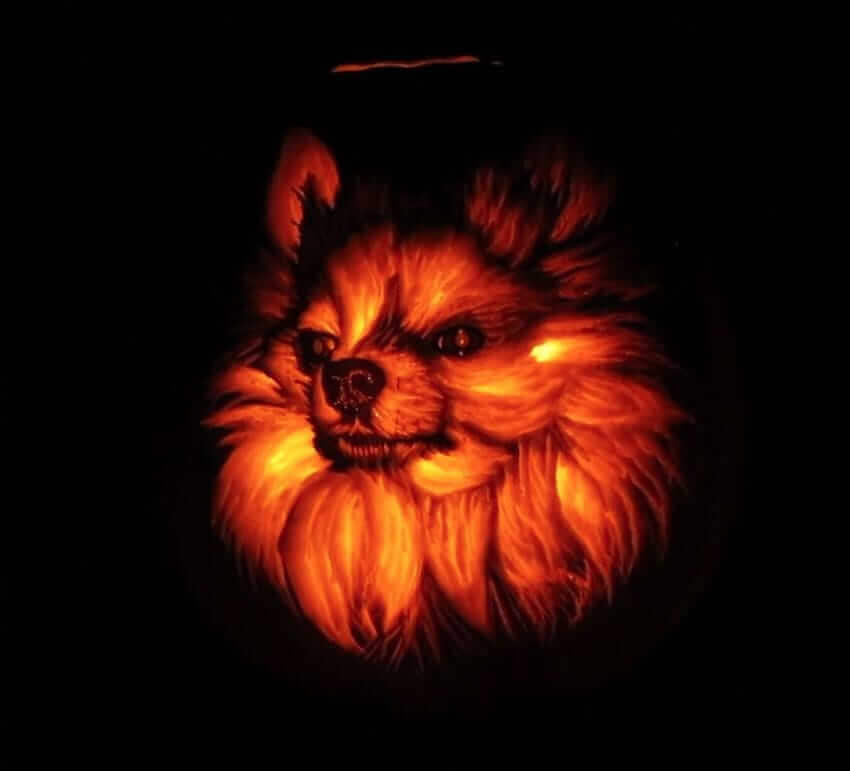 Andy has many hobbies, and apparently dressing up his dogs is one of those hobbies. In this picture, you can notice that we have a Superman, Batman, a Wonder woman, and Captain America as well. 
But, carving a pumpkin with Sophie's face, that was a new one even for him! He started cutting the pumpkin by making a sketch of his dog. And, if we didn't know any better, we would say that he is an artist of some kind. 
He used many tools to carve out Sophie on the pumpkin. But, in order to get more accurate with her fur, he used an X-Acto knife. He must've spent hours upon hours of doing this.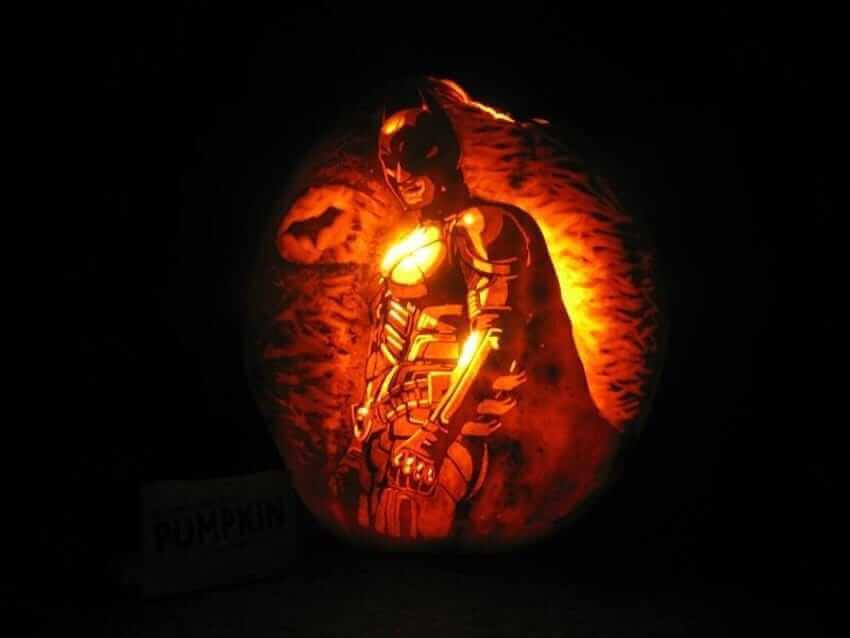 He stated that he loved this art project. And, if you are spending three hours on carving a pumpkin with your dog's face for Halloween, you better enjoy that project! 
Take a look at what he got as an end result. Do you like the Pomeranian pumpkin that Andy carved? What do you think of the lit-up version?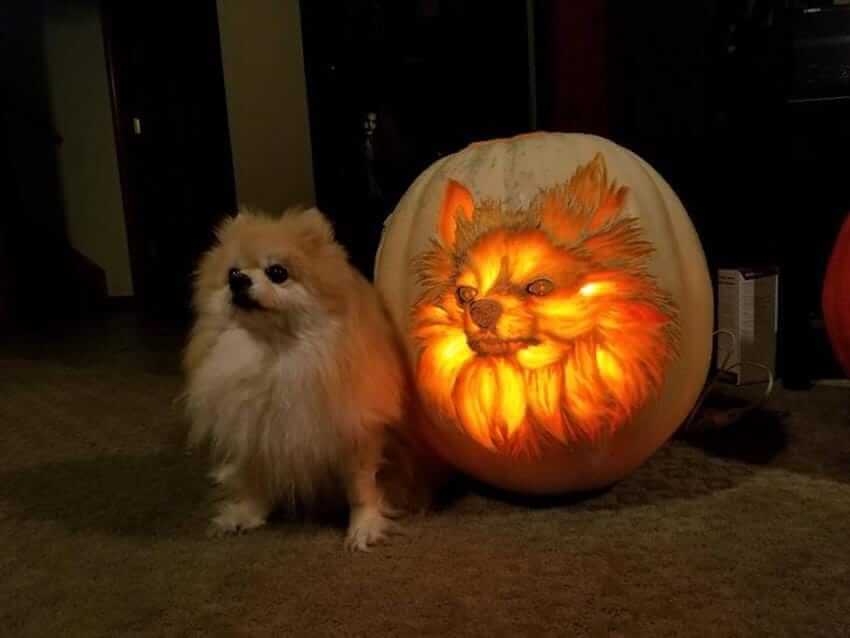 Make sure to share this fantastic story with your friends to spread the word of Andy's amazing work. Also, make sure to share your thoughts on the portrait in the comment section below!