If you haven't heard about her or seen her before, get ready to be weirded out. Sahar Tabar, an Iranian woman, is known for looking like both Angelina Jolie and a zombie at the same time. Recently it has been said that she has been sentenced to ten years of prison. Her lawyer has said that back in October 2019, she was arrested.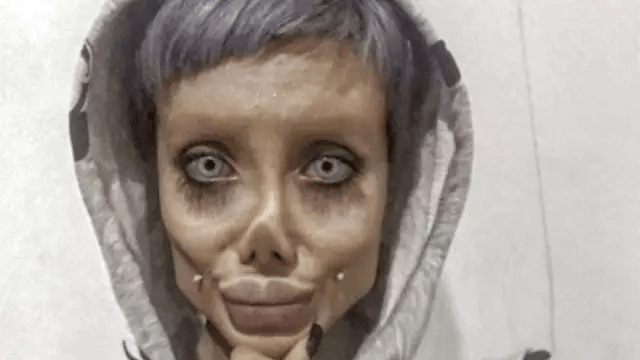 A year ago, she and another three Instagrammers were arrested. She was sentenced to ten years of prison for promoting public corruption. A journalist from Iran, Masih Alinejad, has been reporting the case for a long time, and she even has said that Tabar has been wrongfully accused and has been locked up for a joke she did on social media. She even tweeted to Angelina Jolie, asking for her help.
There are numerous charges against Taber, including inciting violence, encouraging teenagers to corruption, blasphemy, and receiving income through inappropriate means. She had hundreds of thousands of followers on Instagram, and since news broke that she was arrested, the account was deleted.
Tabar started to get attention a couple of years ago when she started to post pictures of herself resembling Angelina Jolie. But not normal Jolie, a zombie version of Jolie. Many people started throwing rumours around that she had more than fifty plastic procedures to end up with that look. After a while, Tabar posted unedited photos of herself, proving to people that she was just using makeup and Photoshop.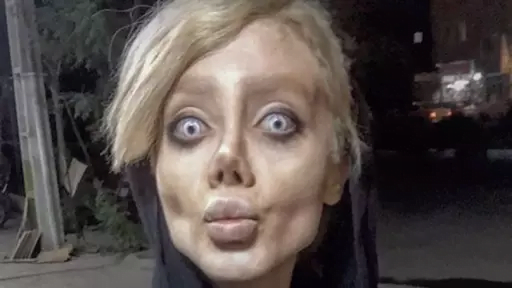 She has also said that she never attended to look like Jolie. We can see that she wanted to go with a zombie look, but, weirdly, she resembles Jolie quite a lot. Her photos made headlines worldwide, and quickly she started to rack up followers on social media. She did confirm that she has some plastic surgeries in the past, but getting that extreme look was all due to makeup and Photoshop.