When the end of the summer holidays comes and everybody that went on holiday on water has their own inflatable stuff there is going to be a lot of broken stuff coming back from holiday. So why not do something useful with the broken inflatables such as bouncy castles, paddling pools, inflatable unicorns, inflatable water sunbeds, armbands and anything that you might have that is broken beyond any repair? Well, if you answered that you don't know what you can do with this stuff, then you're in the right place! In today's post, you'll find out about Wyatt and Jack, the company that will help you eliminate all of this junk from your home!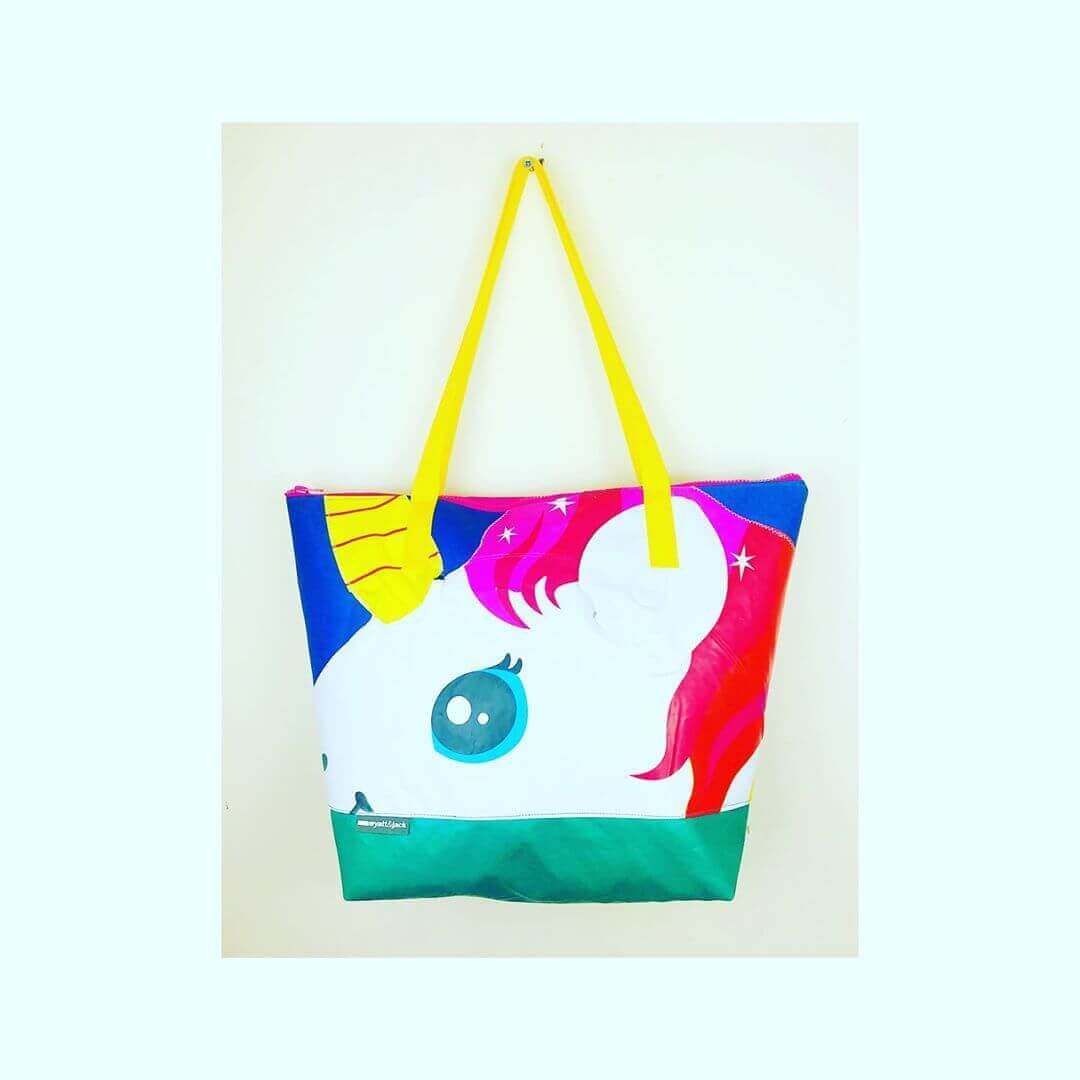 But, before you do anything I am sure that you would like to know what happens to the stuff you send, and who are you sending your broken inflatables to? Well, say no more! The owner and founder of the company are Georgia Lovell, and she decided to name her company Wyatt and Jack Inflatable Amnesty. So here's something more about how the company was established!
Well, Wyatt and Jack Inflatable Amnesty is a great company that tries to take care of our planet by eliminating all plastic PVC toys and inflatables and creating something unusual and magical from them.
As Georgia puts it in a YouTube video that they've put up on their channel, she is already locally known as the "Bag Lady" and, her family seems to love the idea because they think that it is funny!
Georgia's company encourages people to send them their broken or old windbreaks, rubber dinghies, trampolines, or inflatable items that they won't be using anymore. And she is happy with the outcome. They find more and more useful stuff left in front of their workshop each and every day.
So, how did she come up with the idea for the company? Well, you'll never believe this story, but I think that she's telling the truth!
"After this year's disastrous attempt at having our own paddling pool in the garden [our cat pierced the sides of it, within 2 weeks!!] it reminded me of an idea I had a couple of years ago, but haven't had a chance to put into practice…"  
This company revolves around the idea that most people going to the beach will end up with inflatables and water toys that they might never use again, so why throw them out when you can send them out somewhere where they'll be re-used for something else!
The Wyatt and Jack Inflatable Amnesty use the materials that are sent their way and create some beautiful creations from them. They mainly use the materials to create bags. Take a look at some of the bags that they've created so far!
If you feel that you want to do something good for our planet and you don't know what you should do, the Wyatt and Jack Inflatable Amnesty is just the answer you were looking for. PVC is never collected from people's homes, and it oftentimes ends up into the sea or to a landfill where it won't degrade quickly!
If you want to send out your items here's what you need to do::
Wyatt & Jack Inflatable Amnesty
Lane End,
Bembridge. IOW
Unit 7, Weavers Yard,
PO35 5US