After over a month passed, the cause of death for Sean Connery has been revealed. Hollywood and fans all around the world are still grieving the loss of the iconic actor.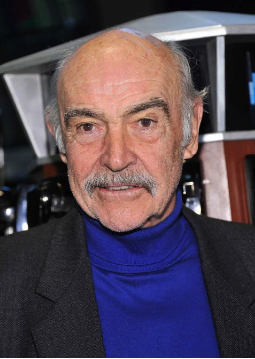 Right after celebrating his 90th birthday, Sean Connery sadly passed away on the 31st of October. After a month, his cause of death has been revealed.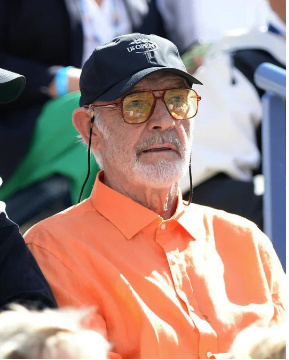 Not too long ago, his death certificate was released, and you can see the cause of death on there.
He lived an amazing life.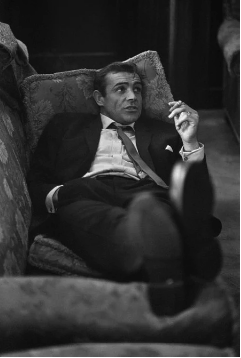 Before becoming one of the most famous actors in Hollywood, Connery, had humble beginnings. His most famous and the one role that people will always remember him for was playing James Bond.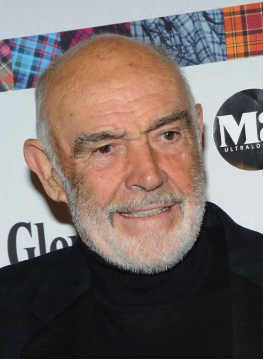 He was the first person to play this iconic character. Throughout his career, he played in seven spy movies.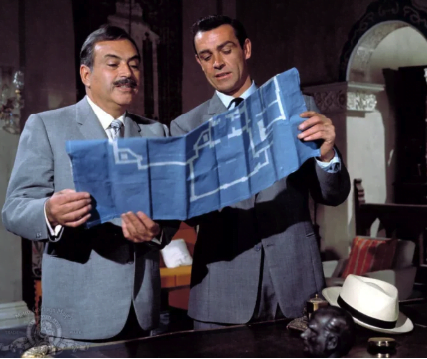 Some of the movies he starred in were 'Dr. No' (1962), 'From Russia with Love' (1963), 'Goldfinger' (1964), 'Thunderball' (1965), and 'You Only Live Twice' (1967).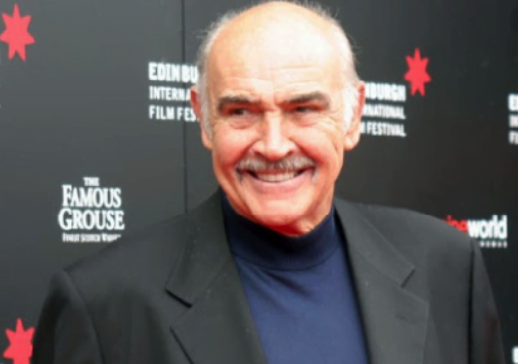 Connery then appeared in two other Bond movies; 'Diamonds Are Forever' (1971) and Never 'Say Never Again' (1983). Many people say that he is the best James Bond out of many people who played the character.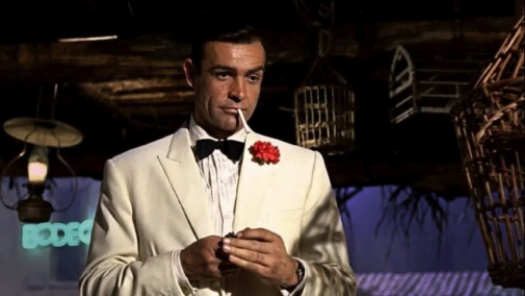 His career wasn't just starring in Bond movies. He also appeared in many other blockbuster movies.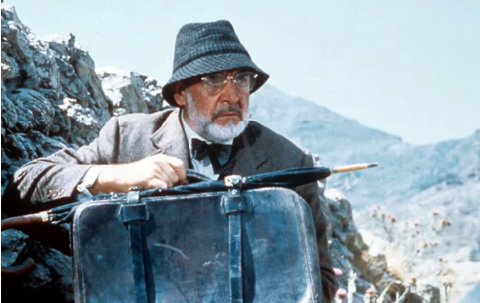 Some of the bigger movies she acted in were 'Indiana Jones and The Last Crusade,' 'The Hunt for Red October,' and 'Time Bandits.' And by starring in such big movies, he gathered some awards.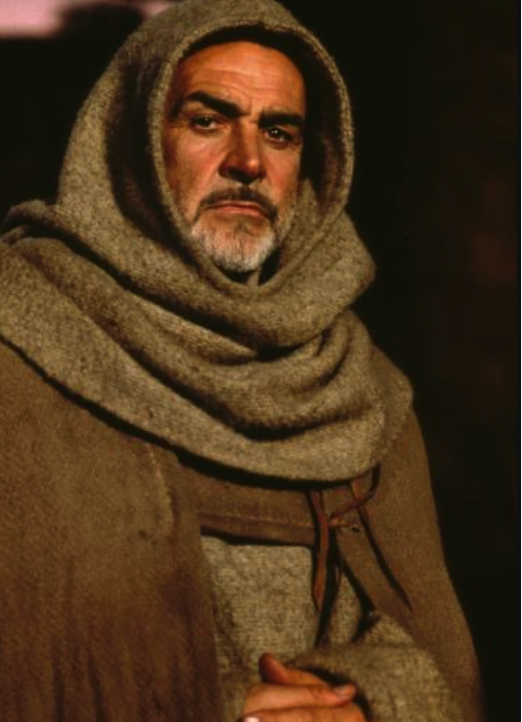 One of the biggest things he received was a knighthood from the Queen.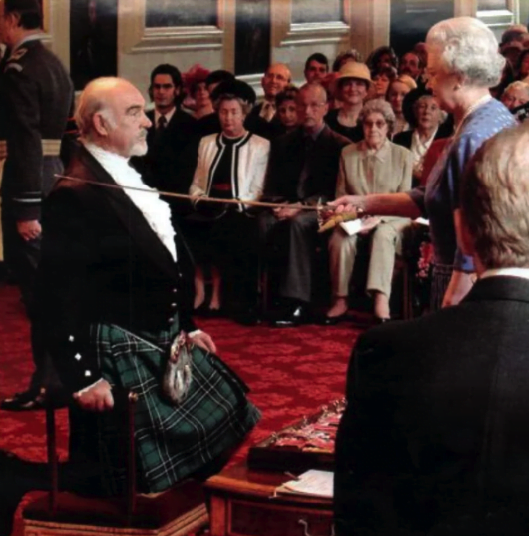 The Queen knighted him in 2000 for his services in film and drama. His accomplishments don't end there.
Those 3 words that revolutionised cinema. #SeanConnery pic.twitter.com/awXO5cemN3

— Luke. (@MrLukeJohnston) October 31, 2020
He has even been voted a couple of times as "The Greatest Living Scot" and "Scotland's Greatest Living National Treasure." When news broke out that he has passed away, many people started sending their messages in.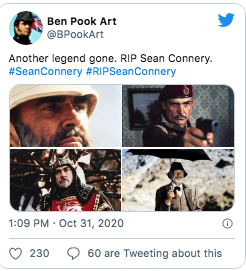 One person shared a story about when he was a student in Edinburgh, and the apartment he rented was owned by a lady who told him that Connery was her milkman when he was a little kid.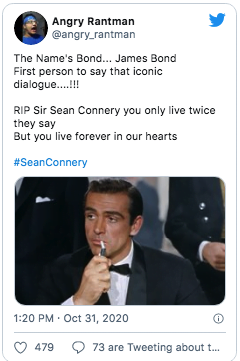 Another person tweeted that he was one of his favorite actors, and tears are slowly coming down, knowing that Connery has left us.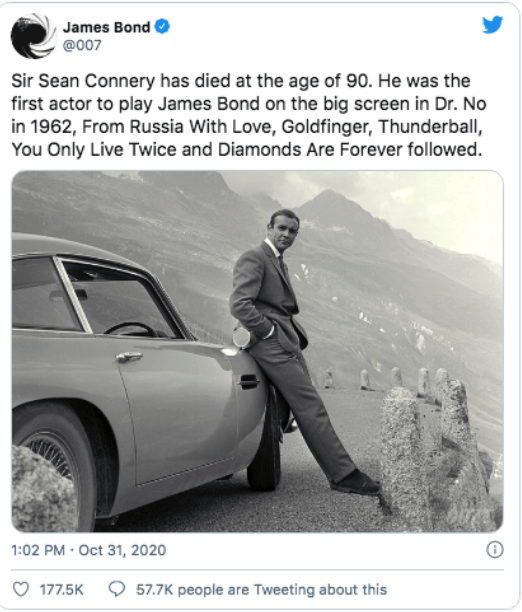 A third fan has said that he was the first Bond to say the iconic dialogue where the character introduces himself, saying 'The name is Bond, James Bond.'  Even the official Twitter page of James Bond paid tribute to Connery.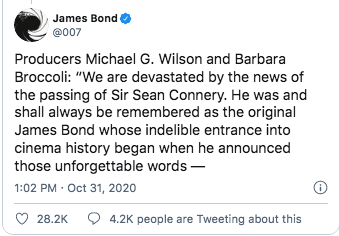 Producers of the Bond movies, Michael G. Wilson and Barbara Broccoli, also wanted to pay a little tribute and say a few words about Connery.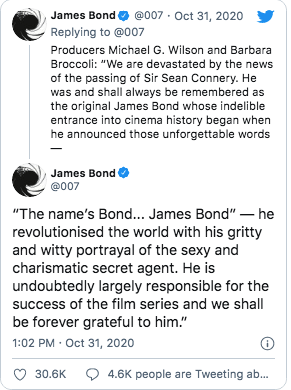 They have said that the news came as a shock and that they are devastated to hear that Connery is no longer with us. They added that he would forever be remembered as the original James Bond.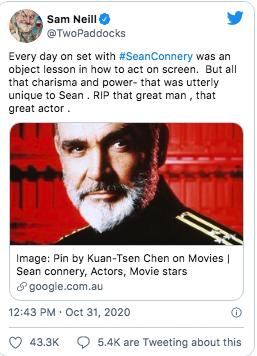 They continued to say that Connery revolutionized the world of cinema with his portrayal of the secret agent. He is the person who put the film series on the map, and that people will be forever grateful for that.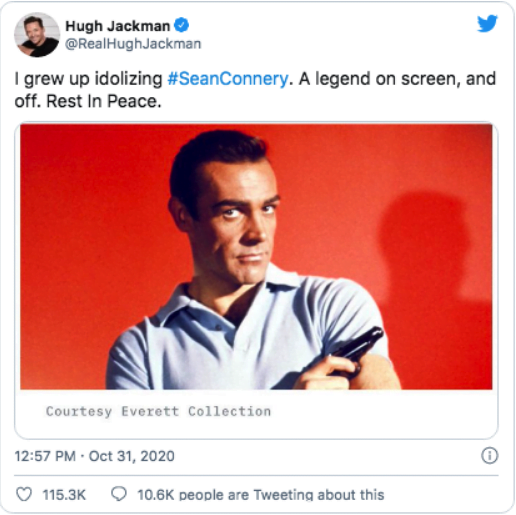 Other actors and celebrities went on social media to pay tributes to the late star. Actor Sam Neill, who was Connery's co-star in Jurassic Park, said that every moment on set with Connery was a learning experience.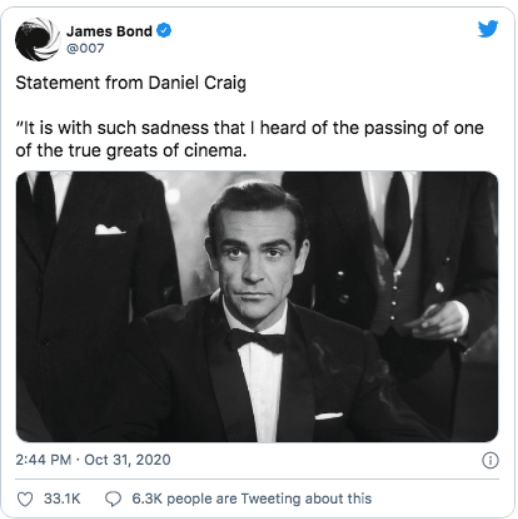 Hugh Jackman wrote that since he was a little kid, Connery was his idol.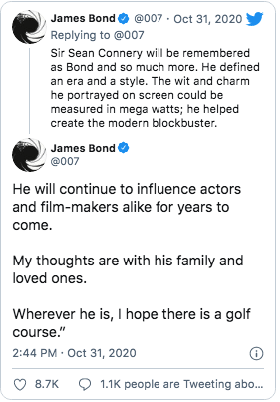 Actor Daniel Craig, who is now the newest person to play the iconic Bond character, had some words about Connery. Craig issued a short statement saying that when he got the terrible news, he was saddened and that the world has lost a cinema icon. He added that Connery defined an era and played a part in creating the modern blockbuster.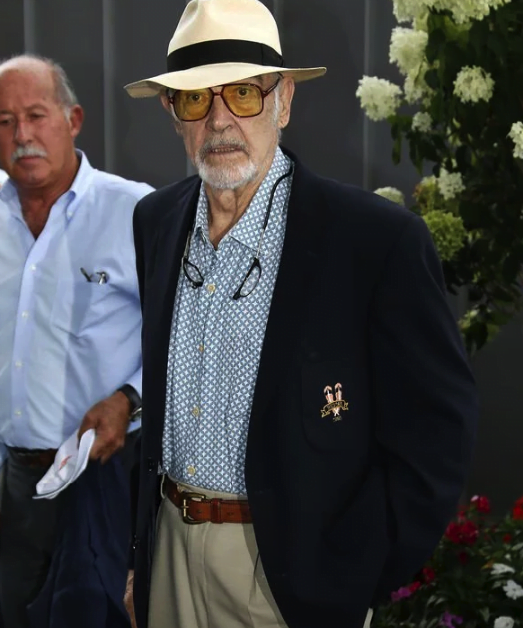 Craig finished his tribute, saying that many actors and film-makers will continue to learn from his roles and accomplishments.
For quite some time, Connery was unwell.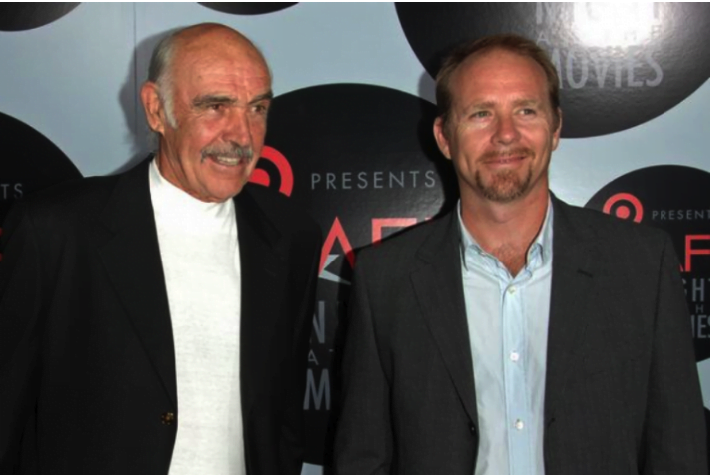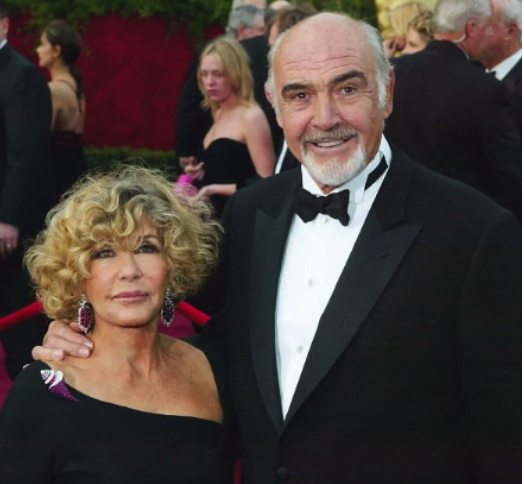 In 1975, Connery married Micheline Roquebrune, a French-Moroccan painter, and the two were together since. Micheline also paid tribute to her late husband, revealing some details about his health.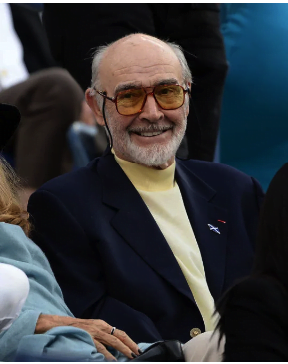 Micheline said that he was an amazing father and husband and that it will be hard to carry on without him.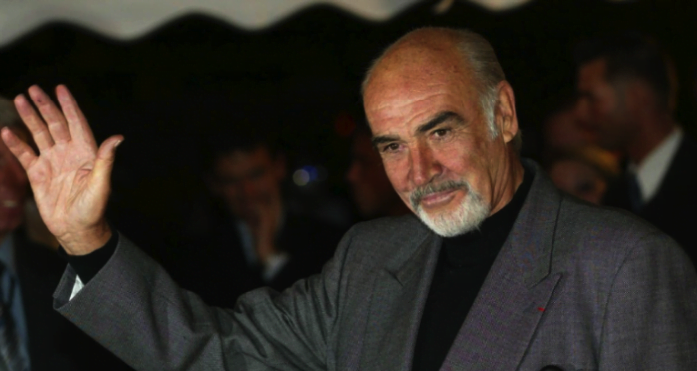 She also said that it was a peaceful death. He passed away in his sleep, the way he always wanted, with family close by.
With the release of the death certificate, the cause of death has been revealed. He has respiratory failure as a result of pneumonia, atrial fibrillation, and old age.
The cinema world has lost a true legend. May he rest in peace.