The CDC issued a warning about a new disease that is really contagious. It was found in Dallas, Texas, and it's caused by the Burkholderia Pseudomallei bacteria.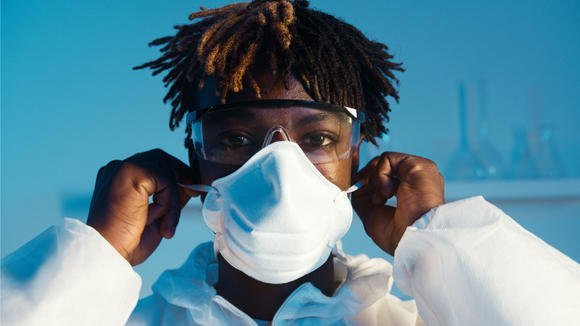 Image Source: Unsplash
The Center for Disease Control and Prevention stated that authorities in many states, including TX, couldn't manage to find a source of exposure for cases of a dangerous disease caused by B. pseudomallei bacteria. Whitmore's disease, better known as Melioidosis, is very contagious, appearing in various cases in states including TX, GA, MN, and KS. Here's a quote from the CDC:
"The Kansas Department of Health and Environment, the Minnesota Department of Health, and the Texas Department of State Health Services continue to investigate the three previous cases with assistance from CDC. The four cases include both children and adults. Two cases are female, and two cases are male. The first case, which was fatal, was identified in March 2021 in Kansas. The second and third cases, both identified in May 2021 in Minnesota and Texas, were hospitalized for extended periods of time before being discharged to transitional care facilities. The most recent case died in the hospital and was identified post-mortem in late July 2021 in Georgia. None of the cases had a history of traveling outside of the continental United States."
Scientific studies show that the southern regions in the United States, particularly TX, have the best parameters for hosting the B Pseudomallei bacteria. Scientists need to identify environmental samples of the bacteria to know if it's endemic in the US.
There have been a couple of cases in Texas before. A 63-year-old man from Atascosa County experienced respiratory failure as well as renal damage before being diagnosed with Melioidosis back in 2018. But the weird thing then was the fact that he didn't have any trips out of Texas. In fact, his last trip was 30 years before showing symptoms of the disease. Another man in 2004 from the same county also showed symptoms of the bacteria. He was 82-years-old, and he, too, didn't have any overseas travel for the last 62 years. But, scientists suspect that he might have been exposed to the bacteria as a POW in Burma.
Scientists believe that you can contract Melioidosis by close contact with polluted water and soil, contaminated water droplets and dust, or ingestion of polluted water.
Some of the possible symptoms for Melioidosis are:
Ulcers
Chest pain
Stomach ache
Diarrhea
Fever
Seizures
The CDC can't clearly define the time between bacteria exposure and the first symptoms, and they say that it can range from one day to lots of years. Healthy people can contract the disease, but underlying medical conditions increase the chances of contracting Melioidosis.