Speaking of Hollywood's greatest love stories, one of the first that comes to mind is that of Kurt Russel and Goldie Hawn. In the past, the couple confessed that their decision not to tie the knot probably had a lot to do with the fact that their relationship lasts for more than 37 years.
Kurt is an incredible father to Goldie's children, actors Kate Hudson and Oliver Hudson, who never miss a chance to remind him just how important he is to them. Having in mind they have quite a destructive relationship with their biological father, Bill Hudson, they both consider Kurt their true dad and call him Pa.
Kurt and Goldie are also grandparents. They love spending their days around the little ones but they also find time for one another.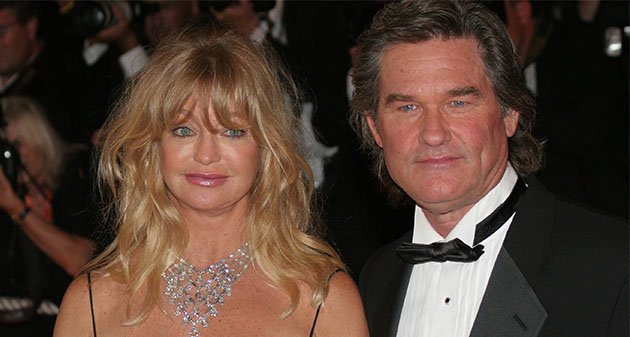 The couple first met on the set of The One and Only, Genuine Original Family Band in 1966, when Goldie was 21 years of age and Kurt was 16.
"I thought he was adorable, but he was much too young," Goldie said. "Then, years later we met up again, and I remembered that I liked him very much when I first met him. We both said we would never go out with another actor so it just shows you never can tell."
Years later, during the filming of Swing Shift together, they both knew that was it. They were simply meant for each other.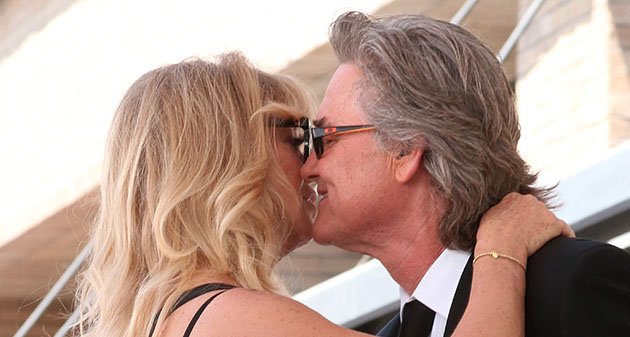 In May 2017, the couple shared an incredibly important and sweet moment together which made us love them even more. Namely, their names were immortalized on the Hollywood Walk of Fame. When the starts were revealed, they kissed and made the public go aww.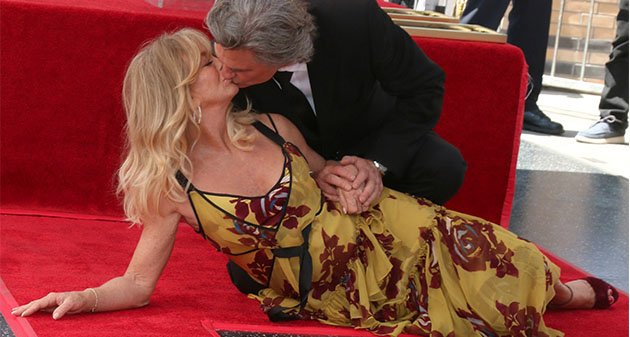 Being in their 70s doesn't stop Kurt and Goldie from leading pretty active lifestyle. In 2017 a source told Closer Weekly that Goldie had been super focused on her diet.
"She always says you're as young as you feel, and she still feels like a 30-year-old. She's healthy and vibrant and comfortable in her own skin," the source said.
Another insider added: "[Goldie is] doubling down on working out. She's never really just committing to one solid routine. Her big word is 'diversity.' Every day is different so she never gets bored of her workouts."
Speaking of her routine, Goldie herself revealed that she has her green juice every single day. "I drink my green juice every day! I do a lot of juice, I don't put a lot of food in my stomach and I don't mix my foods too much. So if I want to have like protein I'll just eat a bowl of lentils, I won't mix it with a bunch of stuff," she told People.
Kurt is very active himself. He's still filming and this year he's about to appear in Fast & Furious 9 and the television series What If…?
View this post on Instagram
Although he had never experienced any major health issues, Kurt will go under the knife this month. He was to be inducted into the Oklahoma City-based Hall of Great Western Performers in October of this year, but he won't be able to attend due to "unforeseen medical issue." In fact, he was planning on delaying the surgery, but doctors advised him otherwise.
As reported by the Oklahoman, the Christmas Chronicles' star is going to have hip surgery.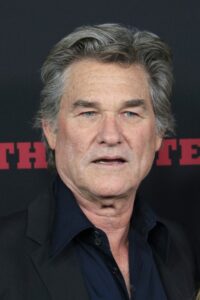 "I had hoped it could wait, but my doctors said it needs to be this September. As much as I hate missing this year, I'm grateful to the museum for being willing to move our recognition to 2022 so I can be there in-person to accept this great honor," he said in the statement.
We hope everything will go smoothly with the surgery and we wish Kurt Russel a speedy recovery.