Witnessing a loved one dying can be challenging. It seems that when someone you love passes away all your purpose in life and ambition is fades away in one second. The worst part is the guilt you get. You start and remember all those times you treated your passed away loved ones bad or all the times you did not appreciate them for doing something good to you. All of the guilt and sadness shuts you down and you find yourself getting stuck inside the house, not wanting to interact with no one. You think it is probably your fault that things went like this.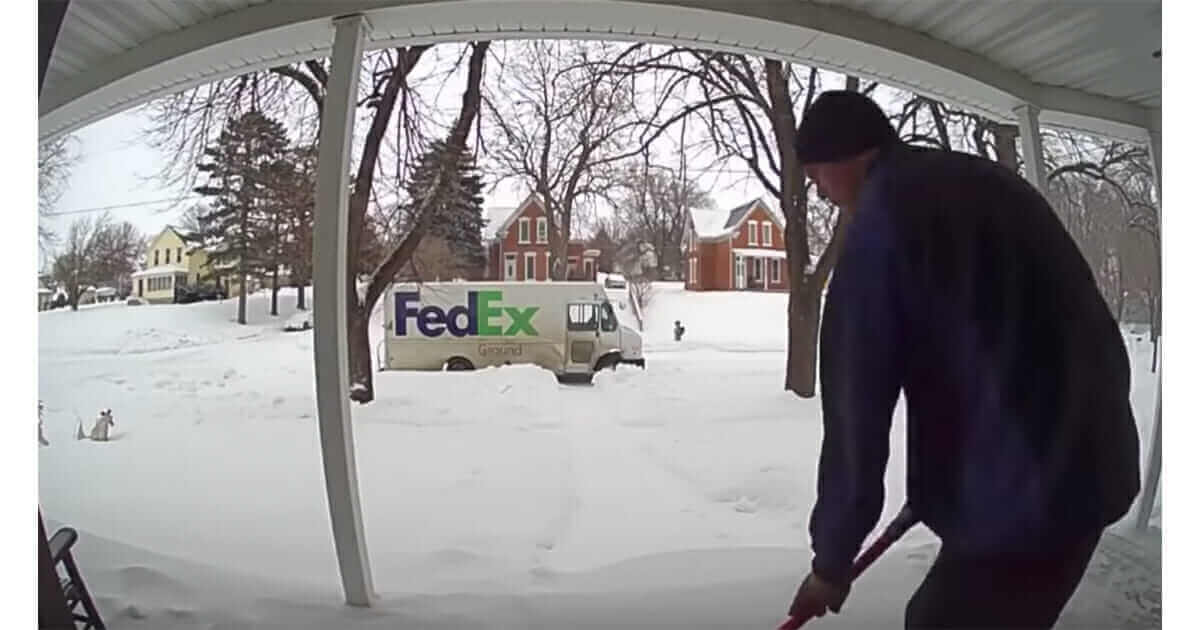 Leigh Anne experienced the same thing when her 42-year-old husband died of cancer. She had three children with him and the devastating news just broke the whole family's heart. They would rarely go out and have fun or actually do anything because the pain was just too much. It was winter throughout this time so it snowed a lot. Because of the tragedy, the family had no desire to clean the porch from all that packed snow. 
One day the FedEx mailman found it very sad that the family was that broken from the man's death so he decided to be generous and shovel the snow off of their porch. He just shovelled all the snow and left, leaving the mail in the mailbox as usual. When Leigh opened the front door she was surprised to see that her front porch was all clean. She quickly looked at a camera that she had placed in front of the house to see who had done this good act towards her and her family. 
She then realized that it was Brian the mailman. Heart warmed from the action she quickly posted the footage on Facebook to tell people that although the camera had been set up for another purpose, such as seeing if a package was stolen from time to time she did not expect the camera to be used to find a humble man trying to comport the family with his generous action. 
She thanked him on Facebook saying that he really helped her and the three of her children feel as if there is still hope in this world for all of them to continue. Later the mailman responded that he had found out about the sad news that had happened to the family and that was the least he could do in order to make them feel slightly better that day. 
People pass away every second of the day, and their relatives get heartbroken from the happening. People tend to lose hope from the unfairness that life brings them. But it can be you that sees this in people and try to show them that as long they are breathing there is still goodness that surrounds them. there are still people that will help and there is still a purpose to live for in life.