Kelly Clarkson rose to fame thanks to one of the most prominent talent shows there are, American Idol. The moment she first took the stage, she became America's sweetheart. And why wouldn't she? Besides her impeccable singing talent, Kelly is also a very grounded person who has worked hard for everything she has.
When she started dating her now ex-husband Brandon Blackstock, everyone agreed that she met just the right person for her. Brandon has always appeared as loving and invested in the marriage.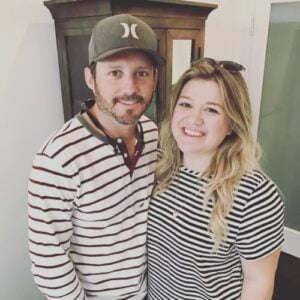 Source: Instagram/ Kelly Clarkson
Speaking of how their fairytale started, Kelly once told presenter Ryan Seacrest, "[Brandon and I] met years ago when I was working with Rascal Flatts, and he used to tour manage with him. I didn't really know he was [my manager's] son, and it was kind of weird. I was like, 'Dude, I gotta know that guy.'"
This happened back in 2006, some 6 years before they became a thing.
"We were just in a room together, and then he came up and said he was from the same hometown as me. And I was like, 'Oh, we're so getting married,' I was so that girl. When he became single, I was on the prowl," Kelly added.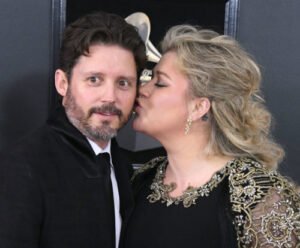 Source: Steve Granitz/WireImage
Shortly after tying the knot, the couple welcomed their first child, daughter River Rose. In 2016, they welcomed son Remington. Together with Brandon's two children from a previous relationship, they made a cute blended family.
"Brandon is not my other half. He's a whole, and I'm a whole. I've never believed in someone taking care of me, and that's probably because I grew up poor and without a lot of family stability," Kelly said of Brandon back in the day.
Everything seemed perfect and Kelly and Brandon were considered one of the best celeb couples, but that all changed in 2020 when Kelly filled for divorce. The news came as huge shock to many, especially her fans. Nothing spoke trouble, so it didn't come as a surprise that people started wondering what was going on behind closed door throughout the years.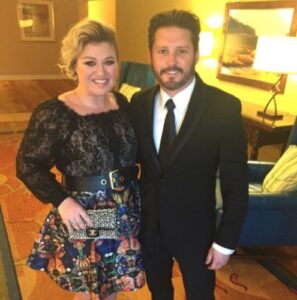 Days before she filed the papers, Kelly shared in an interview with Glamour Magazine that since the pandemic struck, things haven't been easy for her. "Honestly, I have been on an emotional roller coaster. This has been really hard as a working parent, because I'm still doing all the same jobs. It's been exhausting, honestly, cooking every meal and cleaning nonstop after toddlers and teenagers! Everybody's learning from home now, and the teaching! So, everything has been crazy," she said.
She also shared how she felt when she got abandoned by her father at the age of 6.
"I don't think you get rid of that. I have people in my life that suffer from addiction to certain things, and that doesn't go away. It's always there. It's just navigating your life around that existence in your life," she said.
"You don't ever one day wake up and are like, 'Okay, I'm totally cool with the fact that I have major abandonment issues,' because horrible things happened."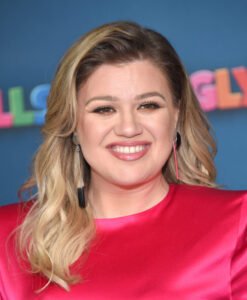 During an occasion, Kelly told Entertainment Tonight that she and Brandon forgot two out of four of their anniversaries. "But the great thing about us is we collectively do it. It's not like one of us forgets and one of us remembers. We both epically fail. We're always very busy. The only times we've remembered our anniversary is when we had [it] off. If we're working, we forget what day it is," she added.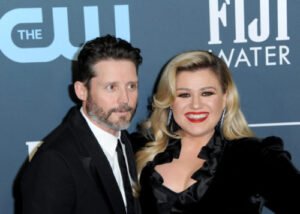 While Kelly cited "irreconcilable differences" as the legal grounds for divorce, people close to her and Brandon believe the reasons were many. Apparently, one of them was the hearing problem their son faced when he was still very young. The stress did its part in moving them apart. Their careers were also a big thing that kept them from spending enough time together.
"Things had changed in their marriage and the split was a while coming," source told People. "They both work so hard. It's nearly impossible to enjoy each other, especially with the children needing constant attention."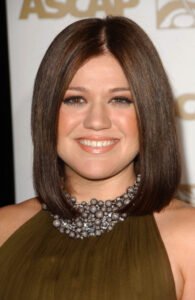 The couple signed prenup before the wedding, but they still ended up suing each other. Namely, Starstruck Management Group, where Brandon works as a talent agent, sued Kelly. In December 2020, she counter-sued.
The prenup gives Kelly proprietary rights to the Montana ranch where Brandon is currently living. He tried to challenge the prenup and claimed that he worked full-time on the ranch and had huge business plans for the establishment.
Kelly got primary custody of the children and is obliged to pay Brandon $195,601 per month in spousal and child support.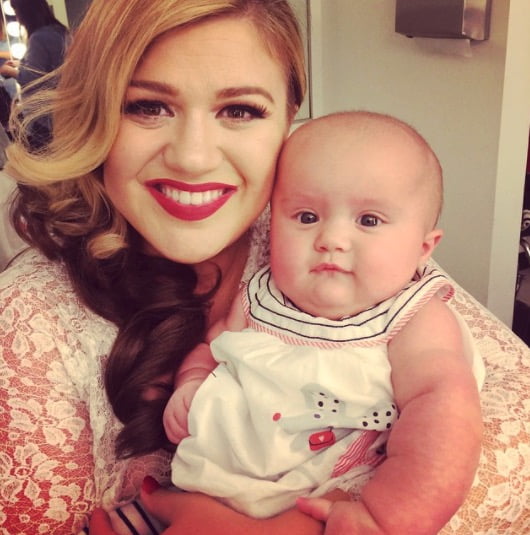 During a conversation with Gwyneth Paltrow on the Kelly Clarkson Show, the singer/ songwriter said she's not planning on marrying ever again.
"Coming from someone who's literally amidst a divorce, I can't even imagine doing it again," she said.
"I'm actually in that place where I think a lot of people, I've heard, that go through divorce, it's almost like you start dating yourself again, like you actually make time for you again, and I love dating me."