Ever since the split from his wife of 21 years, two-time Oscar winner and undoubtedly one of the best actors in the history of film, Robert De Niro, has had a rough time affording to finance his ex's lavish lifestyle.
De Niro was married twice and both of his marriages lasted long years. He tied the knot with his first wife, actress and singer Diahnne Abbott, in 1976. He and Abbott welcomed son Raphael De Niro that same year, and the actor, who was already considered one of the best of the best at the time, adopted his wife's daughter from her previous marriage.
Some 12 years later, they divorced. Between his two marriages, De Niro dated model Toukie Smith for eight years. The two had twins together via in vitro fertilization and a surrogate mother.
However, things didn't work out between them and they called it quits.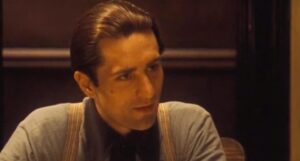 Source: Youtube/pureart
De Niro married his second wife, socialite and actress Grace Hightower in 1997. The two first met some ten years before saying I do while she worked at the famous Mr. Chow restaurant in London.
A decade later, they met again and knew they belonged together. Their wedding ceremony was an intimate one and took place at their home in Marbletown, New York.
Speaking of their relationship, Hightower said back in the day, "It was an ease-in. It wasn't a whirlwind."
Their son Elliot was born in 1998 and their daughter Helen came into the world in 2011.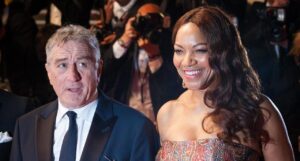 Both De Niro and Hightower tended to keep their son and daughter, as well as the rest of De Niro's children, out of the spotlight and away from the public eye, but that all changed when De Niro felt the need to speak openly about his son's autism in an attempt to raise awareness about the condition which affects 1 in 54 children in America, according to 2016 data.
"Grace and I have a child with autism and we believe it is critical that all of the issues surrounding the causes of autism be openly discussed and examined," he said.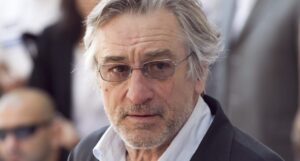 In 1999, just a year after Elliot was born, the Godfather actor filed for divorce. They co-parented Elliot for a year and took their divorce to court, but eventually, they managed to smooth things out and re-conciliated. De Niro and Hightower even renowned their vows in 2004 in the presence of some of their best friends, including Meryl Strip, Martin Scorsese, and Ben Stiller.
"They can make sure this one sticks," De Niro said at the ceremony. But it didn't. The couple split in 2018.
"Grace and I have two beautiful children together. We are entering a period of transition in our relationship which is a difficult but constructive process," the statement from De Niro read.
"I honor Grace as a wonderful mother and ask for privacy and respect from all as we proceed to develop our roles as partners in parenting."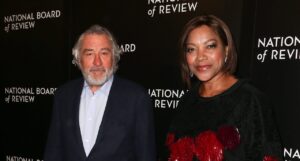 Today, reports are that De Niro has found himself in an unenviable situation having to provide for his ex's lavish lifestyle.
De Niro, who is also an entrepreneur, was reported to have invested huge amounts of money in several restaurants, such as Nobu and the Tribeca Grill, as well as the Greenwich Hotel in New York City. However, because of the ongoing pandemic, his businesses have suffered millions in loses.
De Niro's lawyer, Caroline Krauss, claims that Hightower has "a thirst for Stella McCartney" and has even bought a $1 million-plus diamond ring, as reported by Page Six. According to Business Insider, the actor has cut Grace's monthly credit card limit from $100,000 to $50,000 in an attempt to cut down on her spendings.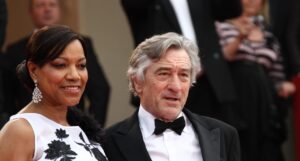 "Mr. De Niro is 77 years old, and while he loves his craft, he should not be forced to work at this prodigious pace because he has to," Krauss said during a virtual divorce hearing, as reported by Page Six.
"When does that stop? When does he get the opportunity to not take every project that comes along and not work six-day weeks, 12-hour days so he can keep pace with Ms. Hightower's thirst for Stella McCartney?" she added.
"He could get sick tomorrow, and the party's over."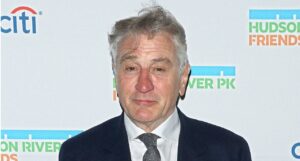 His ex's lawyer, on the other hand, has been reported to have answered back, saying, "I'm not a believer that a man who has an admitted worth of $500 million and makes $30 million a year, all of a sudden in March he needs to cut down [spousal support] by 50 per cent and ban her from the house."