If you have ever heard of Kelly Clarkson you are aware of how her skillful performance can lit the hearts of many. Not many singers are able to compete with her. Her talent in singing suits perfectly to her elegance and grace on stage. A remarkable atmosphere is created when she grabs the microphone. Her magical voice enchants the crowd, making them jump in their feet. Simply something pleasant to watch.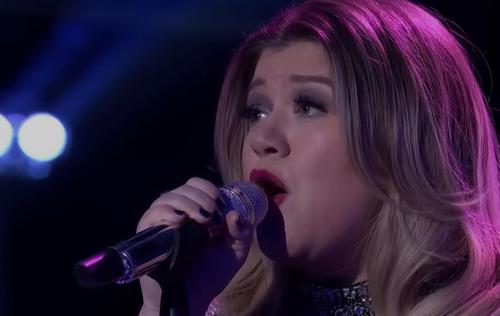 Her big leap into the music industry was made when she won the American Idol's singing contest on September 4, 2002. Who thought a 20-year-old cocktail waitress from Texas would win the first season of American Idol in a live performance. This was all thanks to her courage and most importantly her impeccable talent. After many years she decided to return during the last season of the show and sing one of her own songs. The impact she could produce on the audience hadn't lost after all this time. The audience was speechless.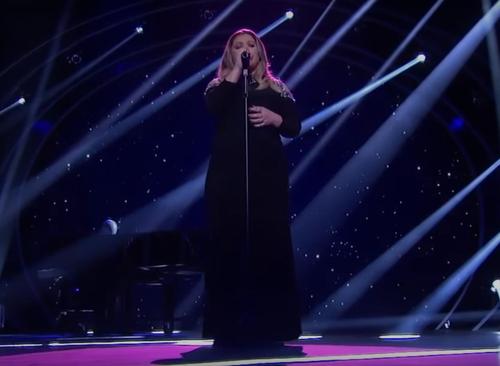 A wave of cheerfulness and suspense inundated the audience as she began to sing.
Keith Urban, part of the jury, found it impossible to withhold tears during her emotional performance. Kelly was able to make such an incredible impact for the second time. There was no way you wouldn't be touched from those lines where she had poured her heart into. What made the song so special was that although she had written it in cooperation with Greg Kurstin, every word was based on her own personal experience.
The heartfelt lyrics of the song wasn't simply artfully crafted but a piece of work in which she had breathed into a part of her past. Only a few artists have had the courage to do what she did but dedicating a song to her toxic relationship with her father, who abandoned her at the age of six. More than this, she speaks of the unconditional support and love she has found in her husband. Moreover, she promises her daughter that the same thing will never happen to her.
While she sang these words out with such compassion and sentiment, it was hard for her to keep the tears herself. A few times she fought back the tears and forced herself to finish the song. All the emotions she had felt were transmitted through her to the audience. Everyone was fighting to keep the tears themselves, but Keith Urban was the first one to break down.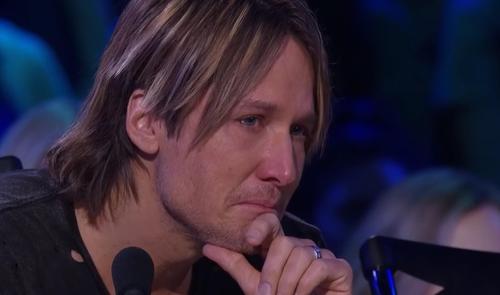 Near the end of the performance she struggled to go on with the song, showing striking emotions that are seldom seen in the faces of music stars like Kelly Clarkson.
Her talent is more than obvious when she performs. When she steps on the stage for a live performance the whole audience is misspelled. She is able to build such a strong bond with the public.
There was a moment when she had to pause because tears got stronger than she. The audience rose on her feet applauding "Kelly! Kelly! Kelly!" together to hearten her. She managed to finish the performance with a loud applause from her audience and an emotive thank you from the judges who rose up on their feet as well.