On November 3rd, 2020 when the polls started closing, everybody was aware that we won't be getting the winner of the "2020 US Presidential Elections" the same day. People still needed time to count the votes and only after that they could declare the winner. 
Here we are today, a Saturday, 7th of November, and after some of the final battleground states have counted their votes, it allowed news outlets around the world to officially call the 46th President of the United States of America. 
And the winner of the election was President-Elect Joe Biden.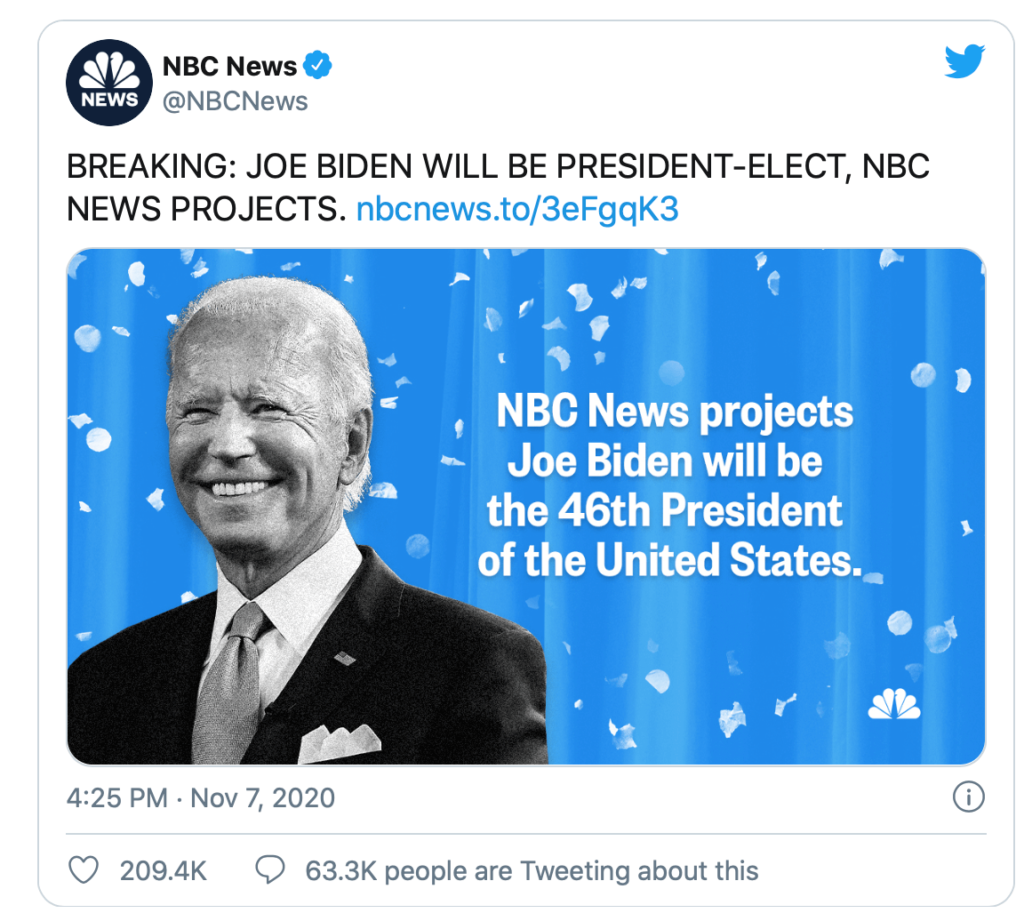 The world was keeping an eye on 5-6 final battleground states that would be detrimental for one of the competitors. And, as news came flooding from Pennsylvania that the votes have been counted Joe Biden reached enough votes to be announced as the official President-Elect of the United States of America.
Georgia, North Carolina, Alaska, Nevada and Arizona are the states left that need to count more votes. 
But, that's not all. Kamala Harris is the first woman and person of black and South Asian heritage to be vice-president of the USA.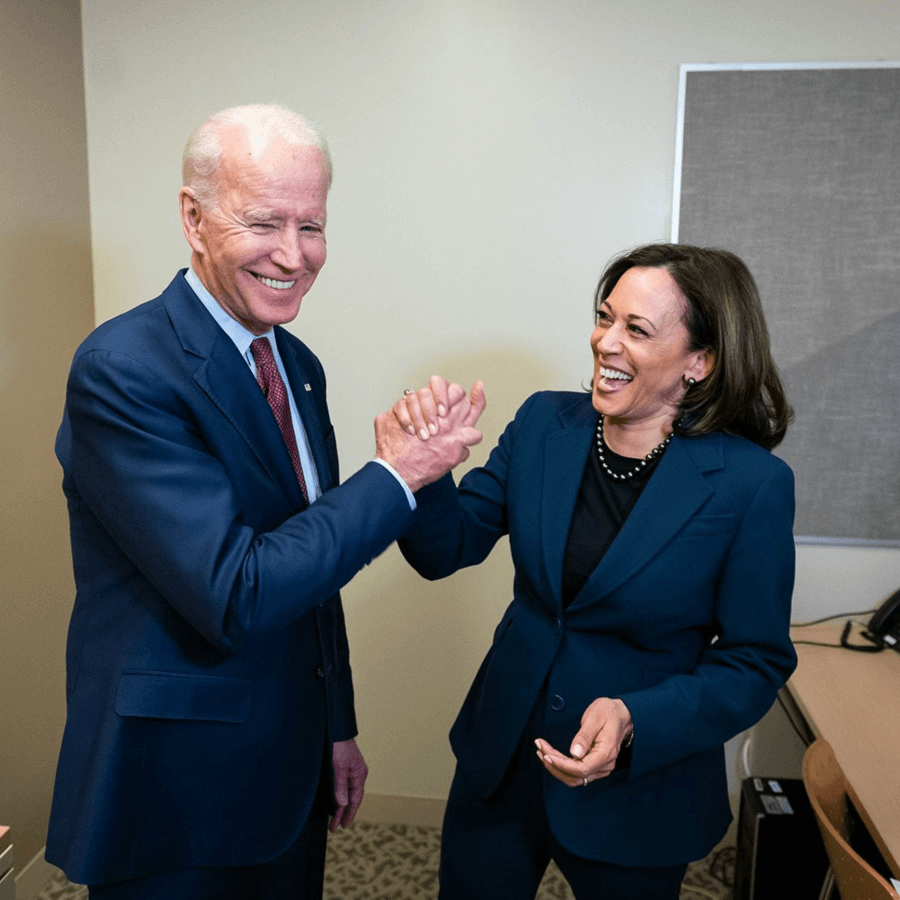 According to most of the news outlets there aren't many ballots left which leaves Trump's campaign unable to catch up to his opponent. 
The voting is still not over, and Trump said what he needed to say in his Tweet. He stated that he will fight the results in court and allow every United States resident to play part in this presidential race.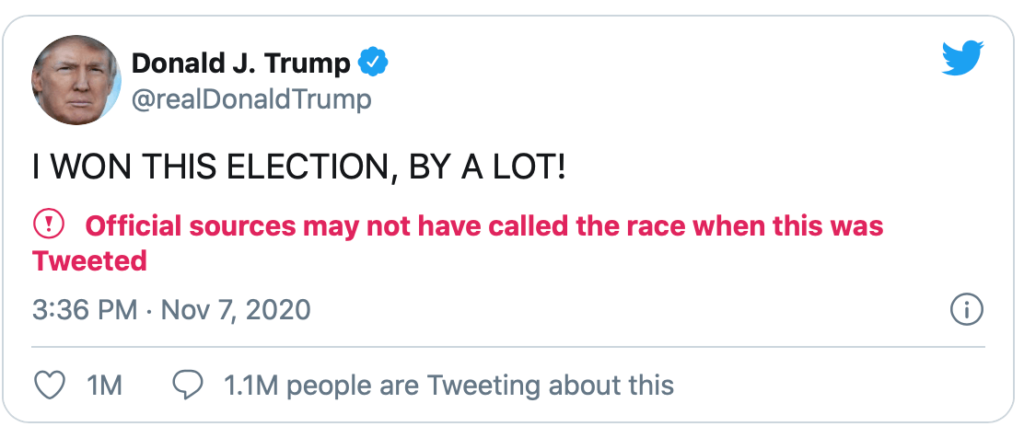 "Beginning Monday, our campaign will start prosecuting our case in court to ensure election laws are fully upheld and the rightful winner is seated." – Trump wrote on his Twitter account.
President-Elect Joe Biden thanked everybody who voted for him on Twitter, and he said once again that he's going to be the president of everybody. 
America, I'm honored that you have chosen me to lead our great country.

The work ahead of us will be hard, but I promise you this: I will be a President for all Americans — whether you voted for me or not.

I will keep the faith that you have placed in me. pic.twitter.com/moA9qhmjn8

— Joe Biden (@JoeBiden) November 7, 2020
Kamal Harris, the Vice President-Elect, also posted a Tweet on her Twitter account thanking all the voters and supporters.
She also stated that this isn't the end of the fight, but just one battle. And that there are many more to come.
People all over the United States took their celebrations on the streets, celebrating their new president.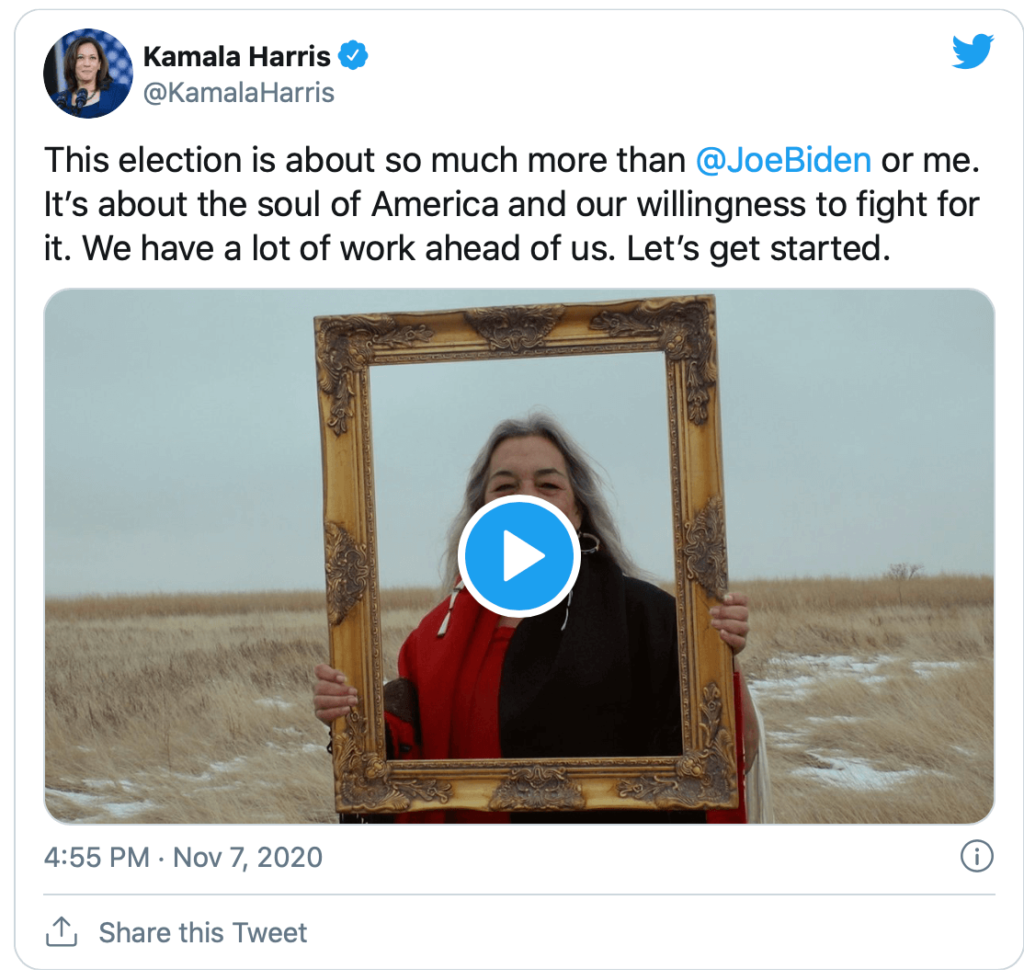 We all know that there is much more work to do, but people felt the steam building up and needed somewhere to let everything off for a bit. 
The most important thing to remember is the fact that we're still very endangered by this pandemic and we need to be safe. But, I am happy to say that most of the people who went out to celebrate were wearing masks as advised by everybody. 
Thank you Philly! Brought home the goods! https://t.co/SKqRP3ec9H

— d'Aulan (@daulan) November 7, 2020