With a huge number of iconic hits and as many awards under his belt, Sir Elton John is one of the most influential musicians in the music industry. Throughout his long and successful career, he treated the world with music pieces which seem to become more and more popular as time passes by.
He is one of those superstars who took the world by storm and has remained on the pedestal for a very long time.
Elton's love for music started when he was very young. At the age of just 4, he learned how to play the piano and knew that music was his calling.
"As a child, I got approval and love when I sang at family gatherings or weddings, and I felt safe and happy. Then I came off stage and, again, I had to deal with what was going on in my life," the singer told CBC.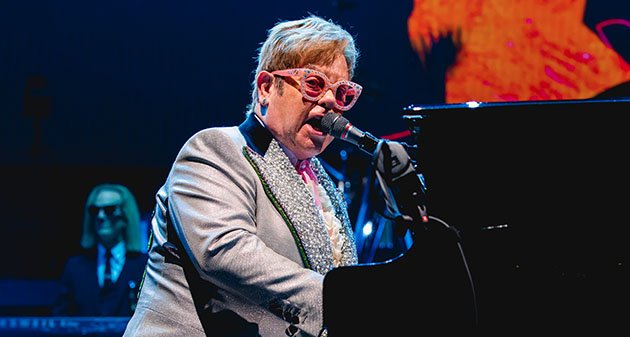 Speaking of his childhood and his relationship with his mother and father, Elton revealed in an article he wrote for the Guardian: "My dad was in the RAF so he was away from home a lot, and when he got back, he tried to impose new rules about everything: how I ate, how I dressed. That would set Mum off. I got the feeling they were staying together because of me, which just made things more miserable.
"The best way to escape it was to shut myself in my bedroom with my record collection and my comics, and drift off into an imaginary world, fantasizing that I was Little Richard or Ray Charles or Jerry Lee Lewis. I made my peace with it all years ago.
"They divorced when I was 13, both remarried, which I was happy about, although my relationship with both of them was always tricky. I was closer to Mum than Dad, but there were long periods when we didn't speak. And my childhood is one thing I'm still sensitive about."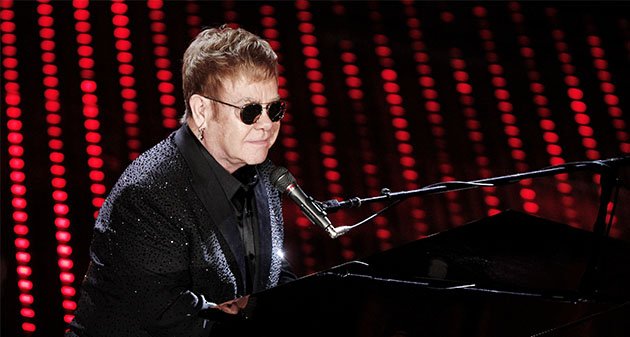 At the age of 17, Elton started performing with a group named Bluesology, and in 1967, he met the man who became his best friend for life and with whom he achieved great things and reached for the stars. The first ever encounter between Elton and the person behind almost all of his songs, Bernie Taupin, happened when they both saw an ad in a local newspaper for Liberty Records.
Bernie was the perfect lyrics writer, and Elton was the best at making music, so they made the perfect match.
Iconic Crocodile Rock, Island Girl, Bennie and the Jets, Goodbye Yellow Brick Road, Don't Let The Sun Go Down On Me, Nikita, I Guess That's Why They Call It The Blues and Candle In The Wind, among the rest, are just some of the songs the two worked on together. Pure magic, one would say!
View this post on Instagram
Speaking of his eccentric performances, his huge glasses, and the costumes he wore on stage, Elton said it was that what gave him a sense of freedom. "Suddenly, I could dress how I wanted," he said. "I could do what I wanted for the first time in my life."
View this post on Instagram
During a performance in Auckland, New Zealand, in 2020, as part of his final three-year tour Farewell Yellow Brick Road which he announced in 2018, Elton lost his voice. He was visibly distressed and told the audience: "I've just completely lost my voice. I can't sing. I've got to go. I'm sorry," and left the stage.
Elton revealed that he suffers from walking pneumonia, a type of lung infection, often caused by bacteria or viruses.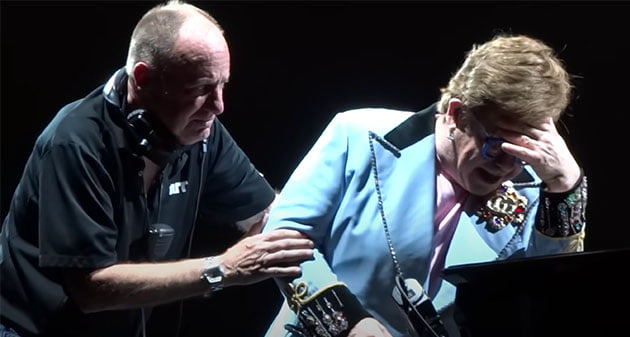 Youtube/midimannz
As he put his tour on hold because of the pandemic, Elton could focus on his health while at home.
"During lockdown I've really gotten fit. I've walked in the pool, I've played tennis," he told People. "I just wanted to come out the other side not overweight and feeling that when I go back on tour I'm going to be the fittest I've ever been." The singer is working out and feels great.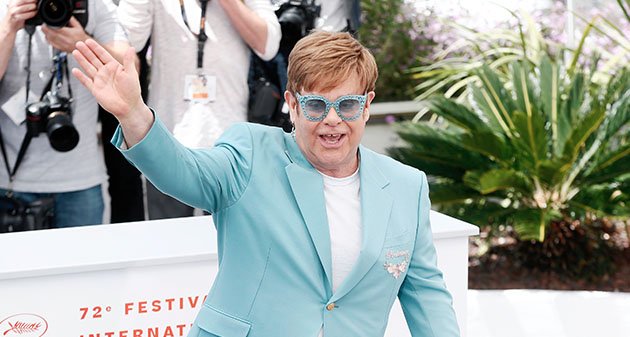 Shutterstock
He is set to continue his tour in 2022.