Having a friend is very important when it comes to building social skills and emotional skills in the early years of life. Most friendships start in school and form due to children having mutual likings such as teasing other classmates and doing the same things together.  Kathleen Saville and Olive Woodward have met each other when they were in school in the year of 1941. To think of it they have a really long time together, and it has lasted even more than their marriage.
All of their lives, Kathleen Saville and Olive Woodward have never stayed more than 10 minutes apart from each other. They say that the key to their long-lasting friendship is men. Yes, men! They say that since they were 11 years old their bond formed because both of them used to tease boys in their class and when they grew up it became more of a hunt for men. They would see a handsome man walking on the street and immediately talk about him and find out if he looked at them or not.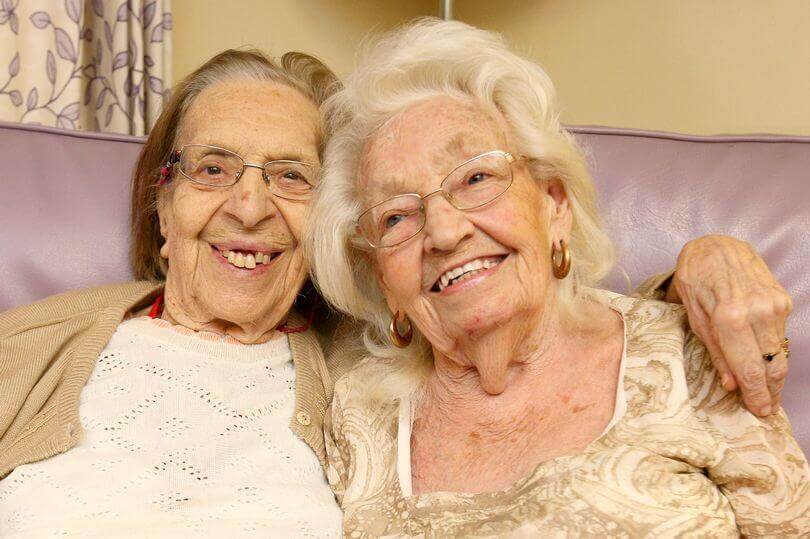 I personally have never had the chance to gain such friendships due to the fact that I am so weird and always asked for something more than that in a friendship, but I do regret not making the first move to be where these two friends were at a part of life. No matter who you are I think that a little gossip and men drama will reduce any stress you have in your life if you have a best friend you can share it with. 
Though I was unlucky at finding a friend I could talk all day with I saw my mom who was luckier than me. She found her soul mate friend in college and since then they were both inseparable. They would have the best time ever together and let me tell you, they would gossip A LOT. Each day they would spend 4-6 hours together talking spitting some tea to each other. But even though I envied their relationship I thought life needed to be lived different and people's lives needed to be left out of my mouth. But to which its own right?
Kathleen Saville and Olive Woodward remind me a lot of my mom and her friend. They are now 89 years old and living their best life at the same care shelter and they are happier than ever. They tried to live in separate care shelters but soon they found themselves depressed for not having each other near. The staff of the care shelter has claimed that you can still see how much they love each other and that they are so inseparable that they are sure they will stay best friends even after they pass away when they are in haven.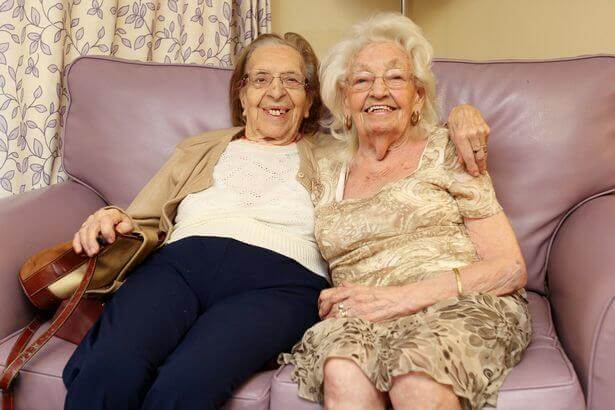 Friendship is a beautiful thing that takes part in the formation of each and every one of us, but even though most of us stay find friends, some are just too different to find the person they bond with and find a soul mate rather than a forever friend.