I don't think that there's a person on this earth that doesn't know who Dr. Phil is. And, a lot of us have spent hours if not days watching his amazing tv show which sparks so many topics of conversations. 
But, people don't know a lot about his live before he became this glamorous TV star that everybody knows. 
Dr. Phil was actually married before he became a TV star. His Mrs. Debbie Higgins McCall, spoke openly about the relationship that the two have had on a couple of occasions. At one occasion she even said that Phil was "domineering". Read on and find out why.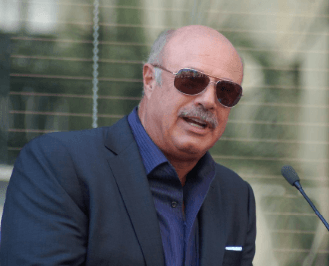 He doesn't spend a lot of time speaking publicly about his previous marriage. But, we dug up something and found more information.
Dr. Phil McGraw's net worth is around $400M. 
But Dr. Phil's story is riddled with a couple of lawsuits as well as allegations. But, when you come to think about it, that's the life of every star these days. But, what makes his special is the fact that there are accusations of people who were suffering from mental problems that felt like they were exploited for some reason or another. 
Mrs. Debbie Higgins McCall, Dr. Phil's ex wife
Phil McGraw's current wife is Robin but he was married before he met her. In fact he married his high-school sweetheart Debbie Higgins.
A Youngster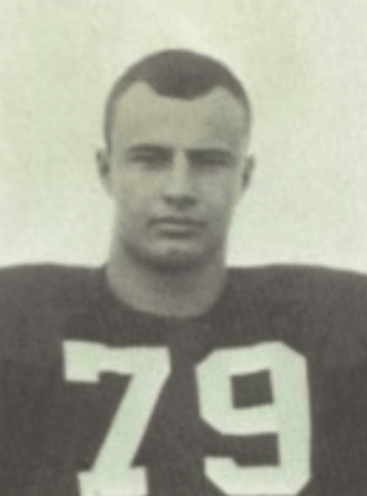 Phil moved to Debbie's hometown, Kansas City, when his father got an internship in his pursuit of becoming a well-known psychologist. 
Debbie stated that Phil never wanted to go to Kansas City. She stated – "Daddy made him come up here because he wanted to keep an eye on him,".
But, regardless of his wishes this move turned out to be good for Phil. He became one of the best line-backers in his high school football team. But, Debbie was also a popular kid in their high school and that's how the two met. 
The two were meant for each other, and they started dating in junior year. Before turning sixteen Debbie wasn't allowed to date, and her brother was keeping a close eye making sure she wasn't doing that. 
When they finally started dating Debbie got home five minutes late and this made her parents really angry. Debbie was grounded for a month after their first date, but this didn't stop the two from talking to each other. 
Locking their Future Together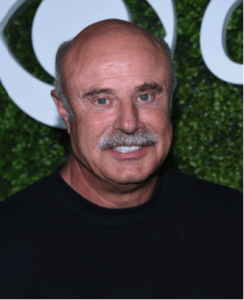 Phil and Debbie said the most important yes in their lives back in 1970. They did this in the Roeland Park Southridge Presbyterian Church. But, as Debbie says, things started changing after they got married. She felt like Phil grew more dominant towards her with every day passing by. 
Debbie stated that Phil made her stay at home and lift weights to bulk up her chest. But, that's not the worst part. She also had reasoning to believe that her husband wasn't faithful to her. 
"When I confronted him about his infidelities, he didn't deny these girls and told me that it had nothing to do with his feelings toward me, to grow up, that's the way it was in the world," said Debbie.
She said that she felt like she was trapped in the marriage. In 1973 she finally decided to end things because of Phil's "roving eye". 
Cheating Allegations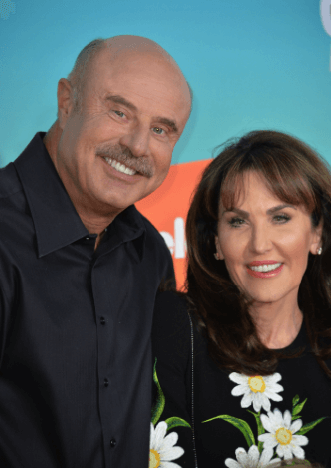 Dr. Phil didn't like to speak about his first marriage. In fact, he only spoke once about it in an interview. Phil said that he felt pressured into the marriage. 
He said: "I was the big football player, and she was the cheerleader. This was just the next thing to do. It just didn't work out,".
"If you ask me, that's the one major reason why marriages fail. If people fail to prepare themselves for the hard work that is required, that's the biggest problem. If you've gone into a marriage and you haven't been clear about how you're going to handle money, how you want to raise kids, who is going to work or stay home or what have you, then you've set yourself up for failure," he added.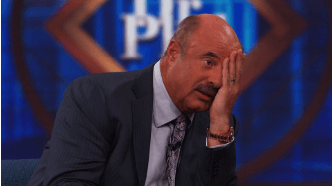 Quick Rebound 
After things with his ex-wife didn't work out he started dating Robin in 1973. Some would even say that he had a quick rebound. 
"Phil may still have been married at that point although they were probably separated. But Robin was young, young, young and Phil had already been married and separated, started a health club business, fleeced a bunch of people out of money and filed for bankruptcy," wrote Sophia Dembling author of "The Making of Dr.Phil".
In 1986 Phil and Robin said yes and since then they had two sons – Jay and Jordan McGraw.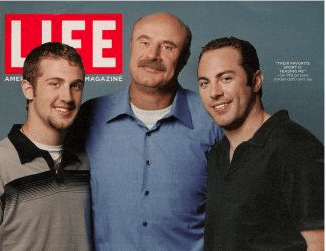 Debbie's Settlement
There were a lot of speculations surrounding Dr. Phil's split with his wife. 
They agreed to divide costs (around $1M). They never managed to get any kids, and she never asked any alimony. 
At that moment, her net worth was around $1M.
Debbie's Death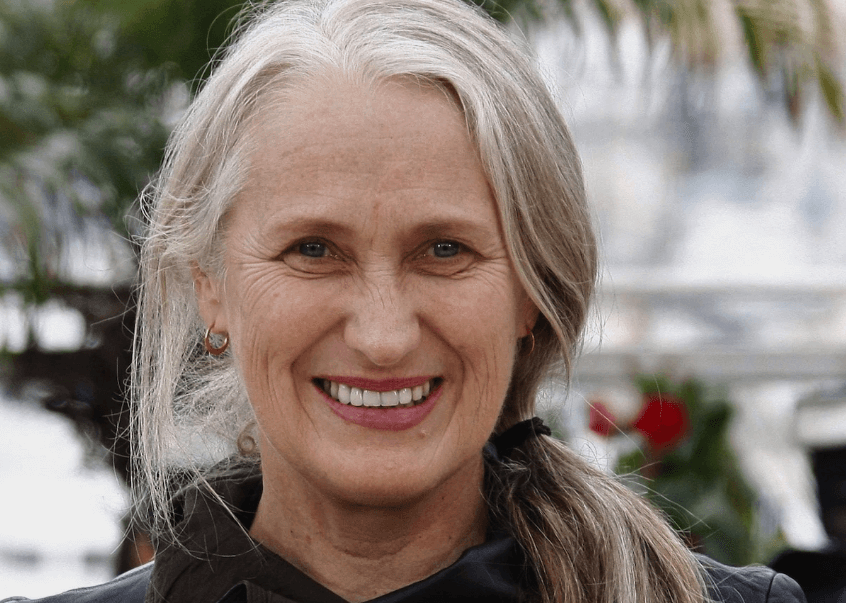 Debbie was a highly commended editor. She did great work in the "Christy Mathewson's Day" documentary back in 2011.
After her long battle with cancer, Debbie past away 6 years ago, in 2014. Her brother, Bill, announced her death and notified Dr. Phil about it. But, Dr. Phil never responded.
Debbie was survived by her daughter, Marci McCall, who was born a few years after Debbie left Dr. Phil. Following her passing Marci shared images of her beloved mother on Facebook.