Different people have different reactions when it comes to stressful situations. While some panic, others manage to stay calm and grounded.
Well, keeping cool in cases of emergency can be of crucial importance, especially when someone's life is in question.
One teen named Logan Simmons, who works at the Flowery Branch Chick-fil-A, was on the job when he noticed one customer in distress. Namely, as the woman drove through the drive-thru, it was obvious she was panicking and was in need of help. Without hesitation, Logan jumped through the window and ran towards the woman.
"I just jumped out the window and ran straight down to the car," he told Channel 2 in Atlanta. "I think it was the quickest option. It was right there and I saw the other car right there."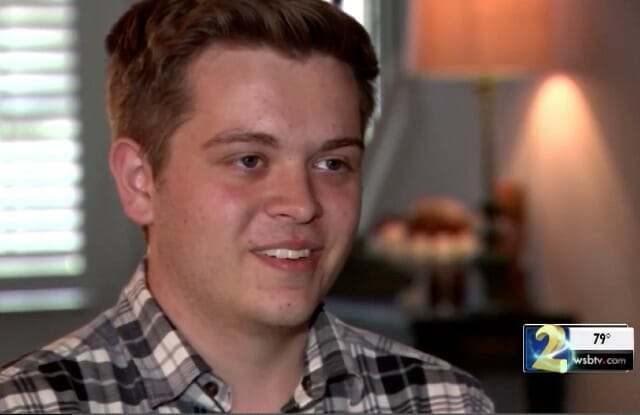 As it turned out, this woman's son was inside the car but she couldn't get him out because he was tangled in his seat belt and was chocking.
"You could see he was turning red and losing pigmentation in his face," Logan recalled.
He used a pocket knife in order to release the boy. Luckily, it all turned out for the best and the boy was feeling fine thanks to Logan's quick reaction.
Although he saved a life that day, Logan didn't brag about it. In fact, he only mentioned that to his mother some few hours after he returned home from work.
"I'm amazed he didn't panic. As his mother, I would have panicked. I'd be running around going,  'Oh my gosh! What do we do?'" his mom said.
If it wasn't for Logan and his heroic act, the boy would have probably chocked to death. Thankfully, that didn't happen.
"I'm still kind of shocked right now myself that all this has happened," the brave teen said when speaking of the stressful event.