The love and bond between a horse and its rider is one that's both deep and ancient. Their relationship captured that perfectly.
A loyal friend till the end.
A traffic accident involving a police officer on horseback has gripped the nation after a heartbreaking photo of the aftermath went viral.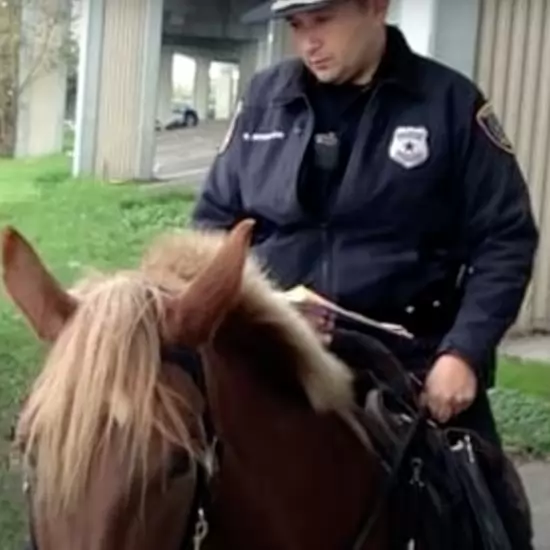 The beautiful horse was a trusted companion.
The Houston officer, Officer D. Herrejon, was bucked off his horse, Charlotte after she got spooked by something behind her on the street. The horse tragically struck a cement truck and broke her leg. – Animal Justice League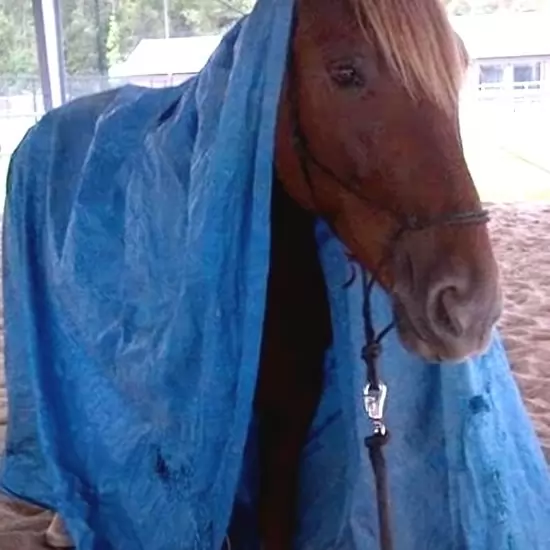 The officer did all he could to comfort the animal.
Officer Herrejon was seen lying next to Charlotte on the street after the accident occurred. He had his arm around the horse's neck and tried to comfort her as she took her final breath.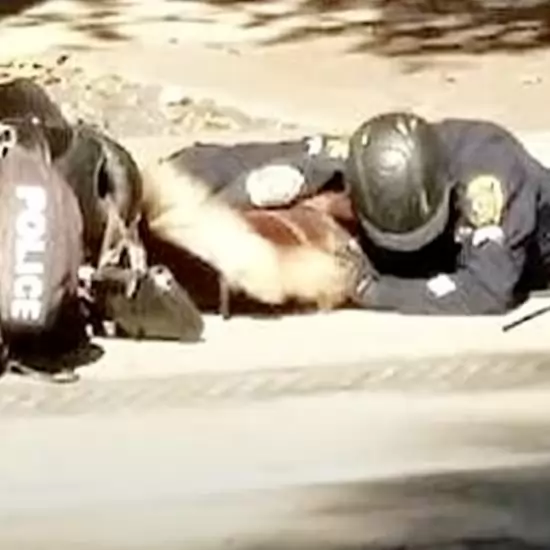 An image captures the officer's heartbreak and compassion.
It's hard to look at but the photo of Officer Herrejon comforting his partner, Charlotte, touched many hearts and people all over the world were captivated by the image.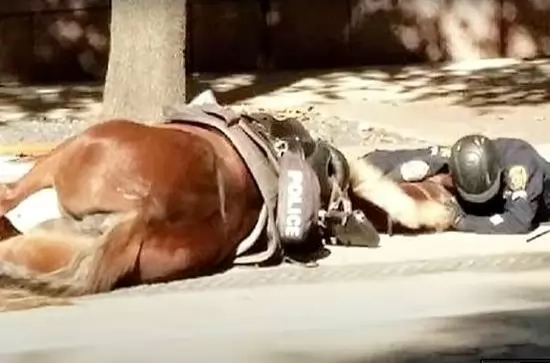 Houston was hurting with Officer Herrejon.
The Animal Justice League of Houston posted the image on its Facebook page with a caption that read, "We can all put ourselves in that place where one minute it's a beautiful and sunny day and the next minute a beloved companion is gone. The fact that [Charlotte] was a law enforcement horse was even more gut-wrenching. She was a beautiful, loyal, and faithful partner. Our hearts went out to the officer and we felt his pain."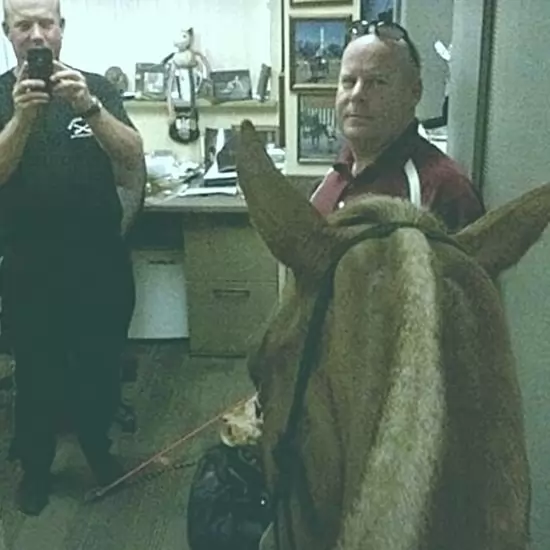 Officer Herrejon was taken to the hospital while the animal was euthanized.
The officer was cleared of any serious injuries but the pain of loss takes time to heal.
"We admire the heart & strength of this officer because as you know, when you lose an animal, to be with them during their last breath is a heartbreaking & tough thing to do. Our hearts go out to both officers & the HPD family."- Facebook – Animal Justice League
We've always said we support ALL animals, and know the relationship with those animals & their person is an incredible…

Posted by Animal Justice League on Friday, December 4, 2015
The Houston Police Department posted a tribute to Charlotte on Facebook.
Keese Smith, a Houston Police Department spokesman, described Charlotte as a 6-year-old Tennessee Walker from Oklahoma. She was a member of the police force for four years.
"She passed her evaluation period with flying colors and was working the streets of Downtown Houston within a short time of being started under saddle…She loved her job and was always ready to go to work putting bad guys in jail or giving nuzzles to children." – HPD Facebook
The bond is strong between Mounted Patrol and their horse.
The bond is not unlike the one between officers and their K-9 unit companion, according to Smith.
"You undergo a lot of training as a [mounted police] officer. You work with those horses on a daily basis. Those horses undergo a lot of training before they're put on the street, so there would be a bond. Those horses are those officers' partners." – Smith