It is beautiful having a wedding to attend to. It is not just the beauty of the bride and groom getting married but also you get a chance to meet all family members you have not met in a while. It is just a day to remember, with all that delicious food, the good tasting wine and all that dancing with the people you love and others you only get to see every once in a while. It is a day everyone eagerly waits to happen. A day of joy and only happiness.
The only problem with a wedding is that it is too expensive to handle by just the groom and bride alone so this is the part where everyone usually comes together to raise money for the wedding to be as unforgettable as ever. The average wedding cost in America is $30k but some places like California or New York have an average of $70k for one wedding making it impossible for just the groom and bride to afford. 
Donating for a wedding exists everywhere in the world, whether it is donating gifts or money, giving something to a newlywed is considered tradition. This woman living in America was going through the same thing. She spread the news of a wedding day all across her family and friend expecting them to donate some money so she could afford her special day. Surprisingly this bride managed to save $30k from all of the donations and in the middle of nowhere she left everyone speechless with a post of Facebook saying that she felt sorry but the wedding was not going to happen and she was just going to spend that money on a honeymoon with the groom all because she was going through 'some hard times' which she did not explain to no one. 
To anyone's surprise, the family members of the bride were the ones left more furious than the friends. Well probably because they donated more. The bride's friends were somehow shocked and just upset that she did not do the wedding, some even turned out to be understandable and give her a big pat on her shoulders. But the bride ruined everything with her aunt and uncle and other close family members. 
Her uncle who was more financially stable than others decided to donate almost half of the money the bride had got and when he found out in social media that the wedding was not going to happen he tried to message and contact he bet she would just ignore him, the uncle then wrote on her post saying that he wanted the money back or else he would sue her. The same happened with the bride's aunt also.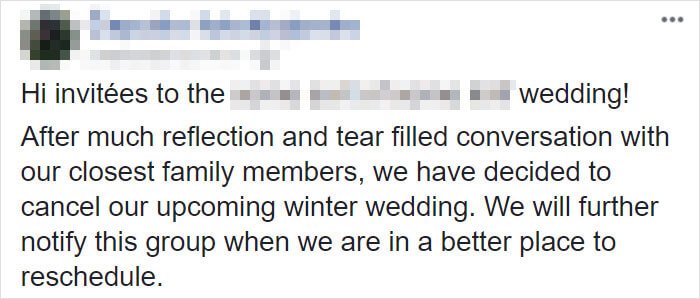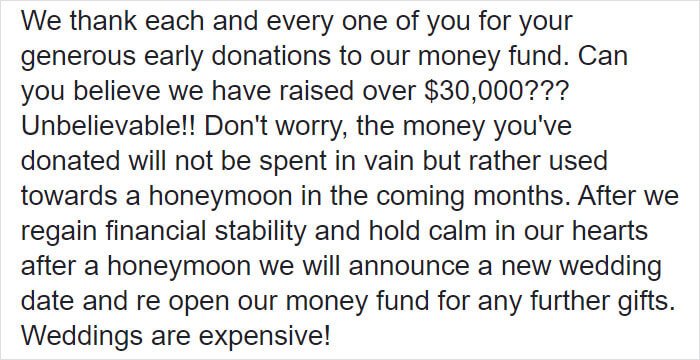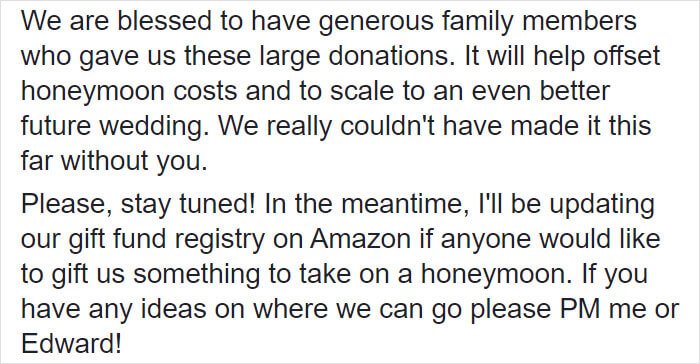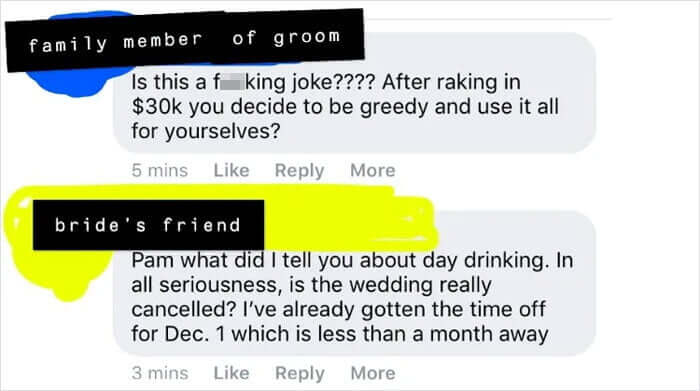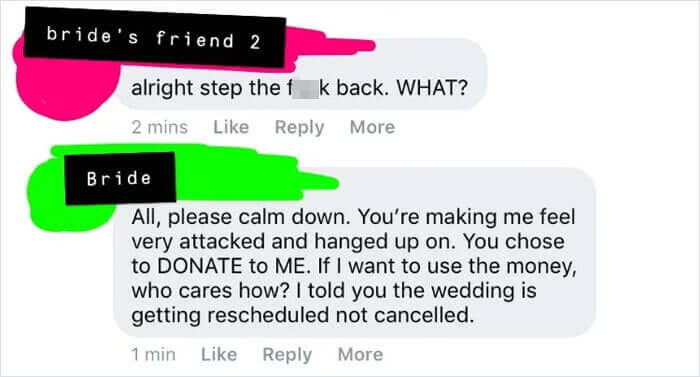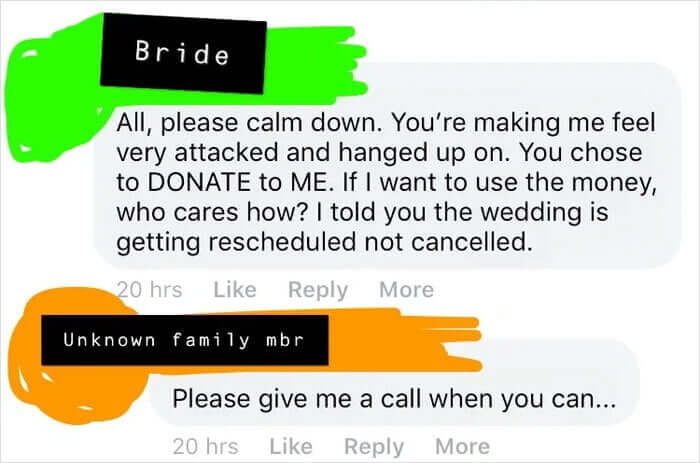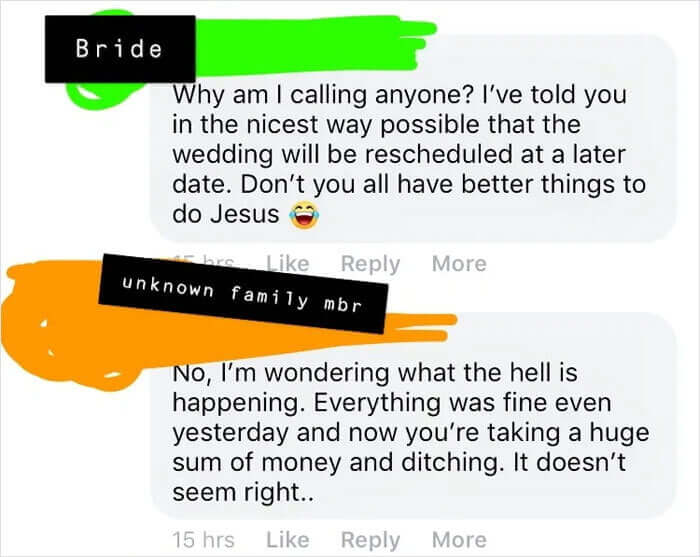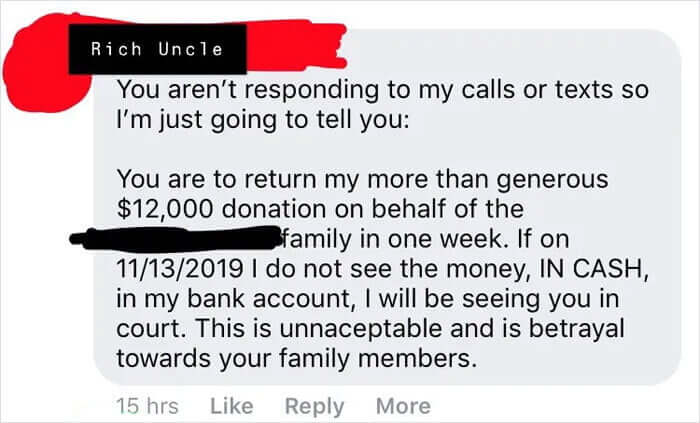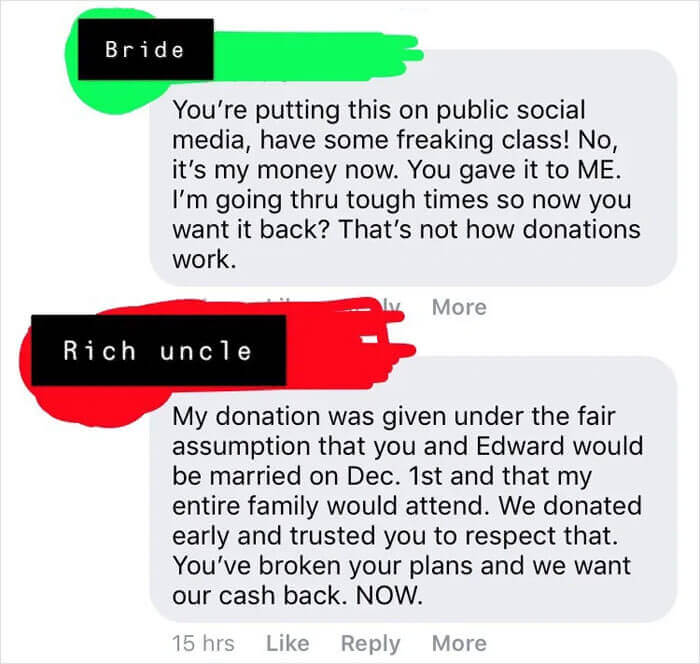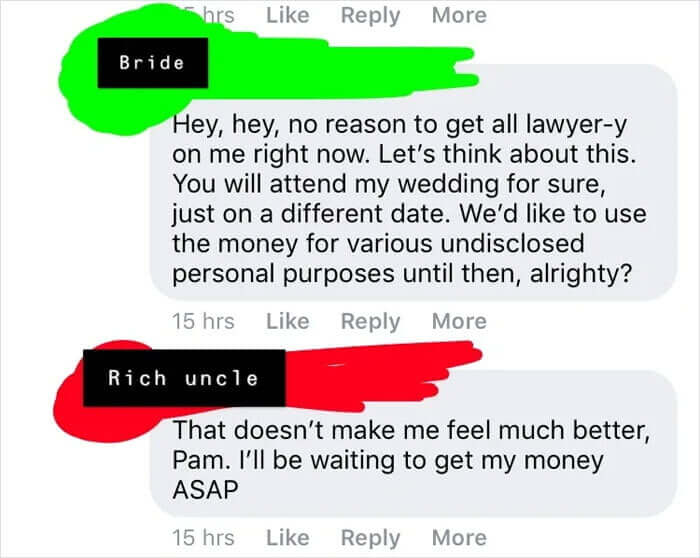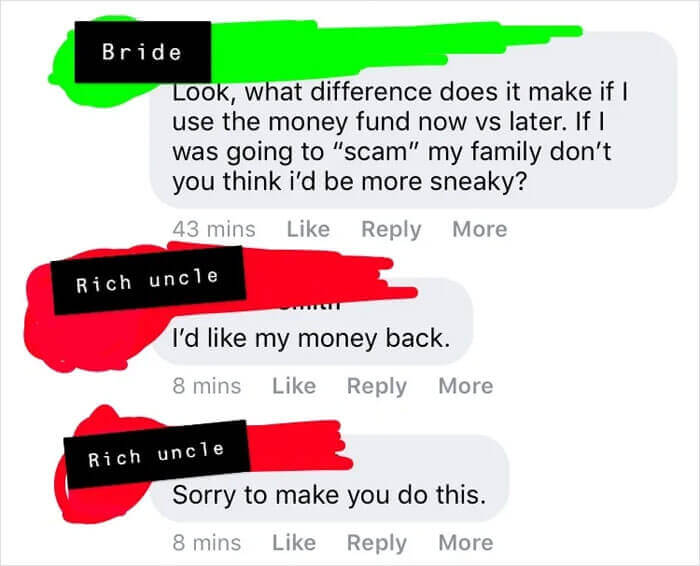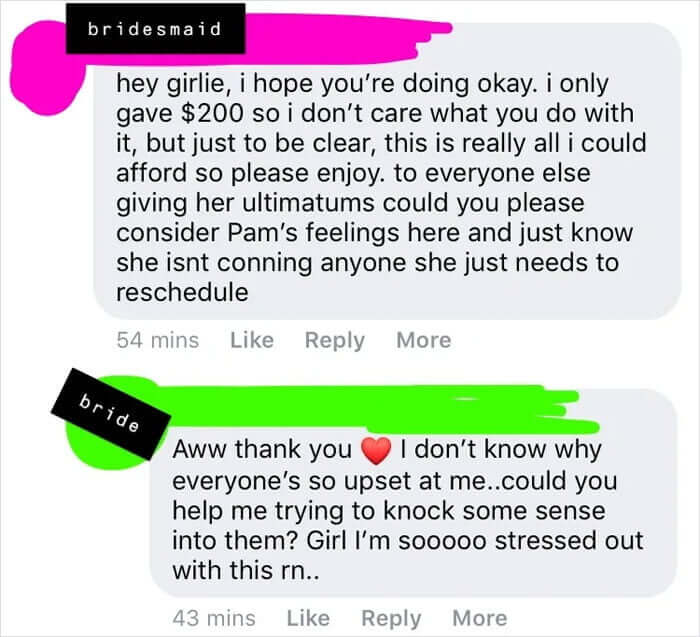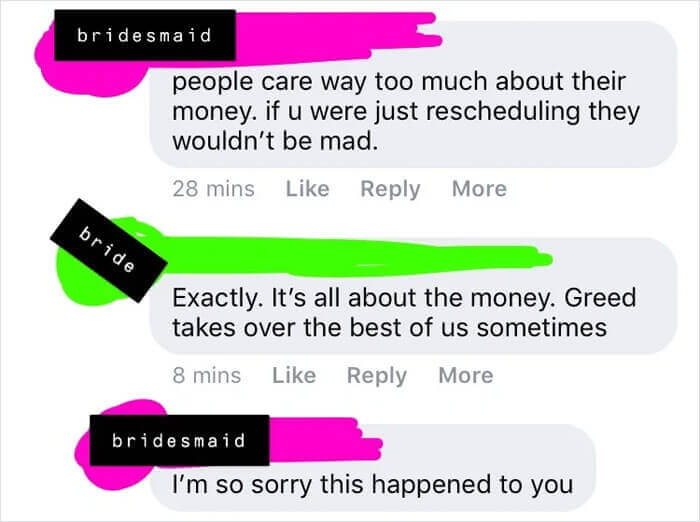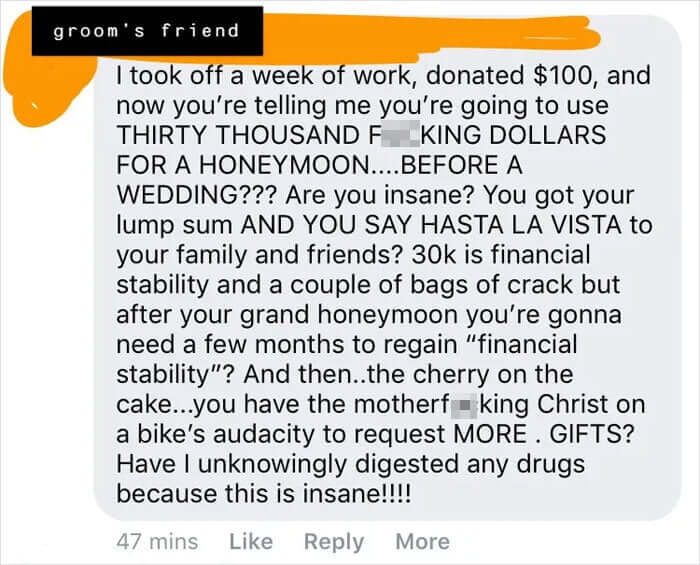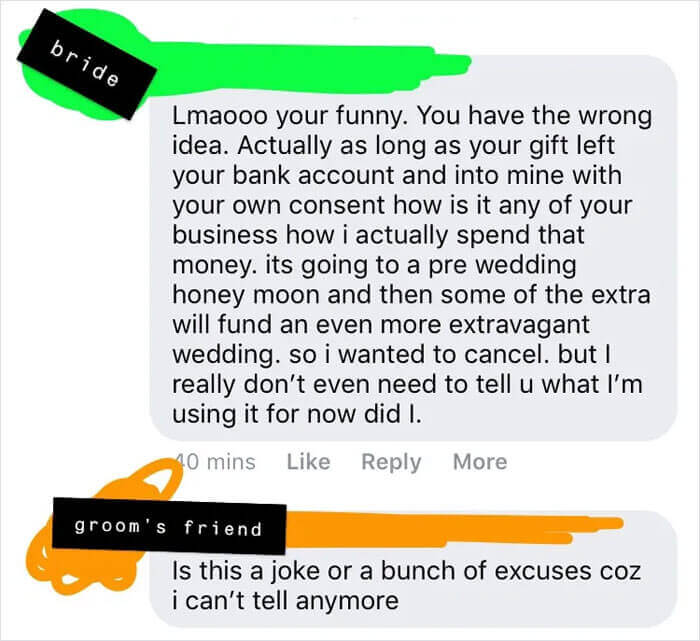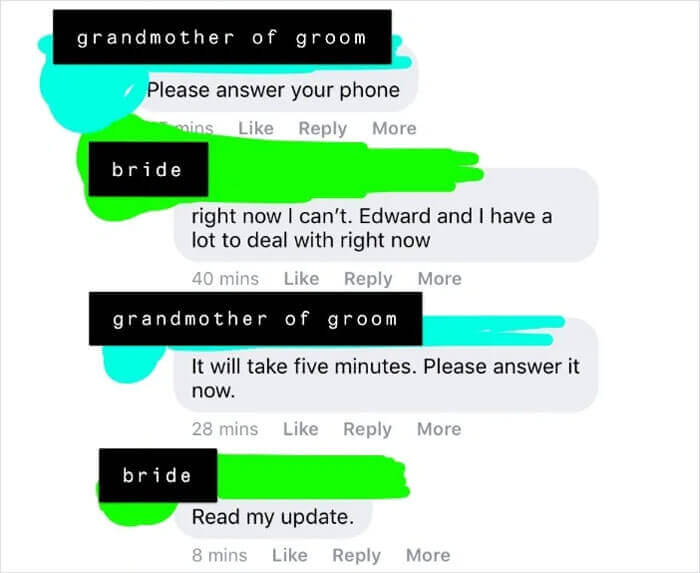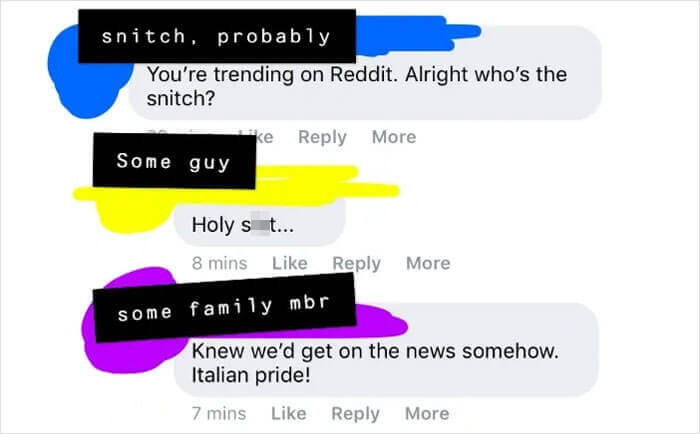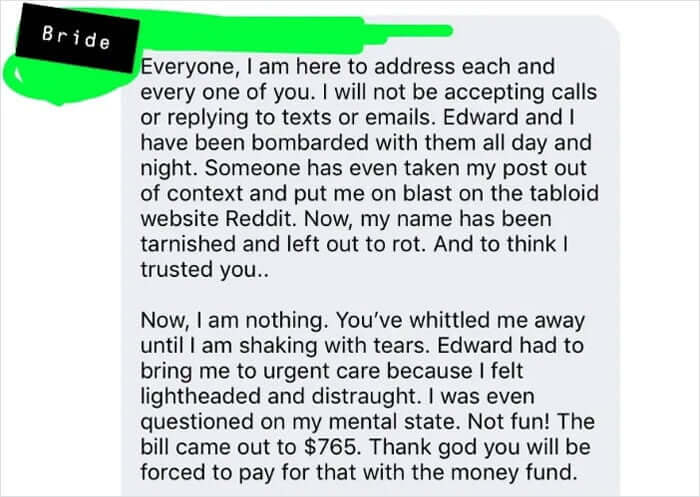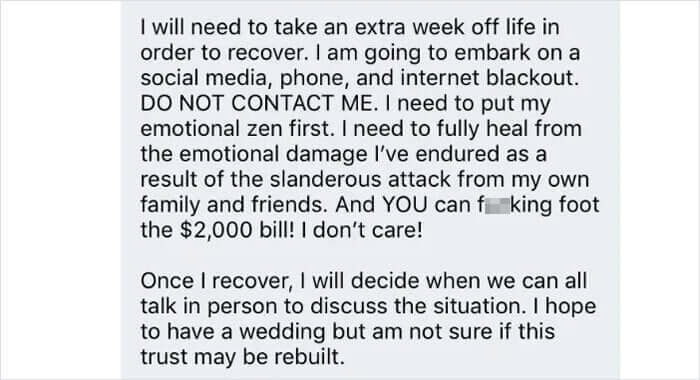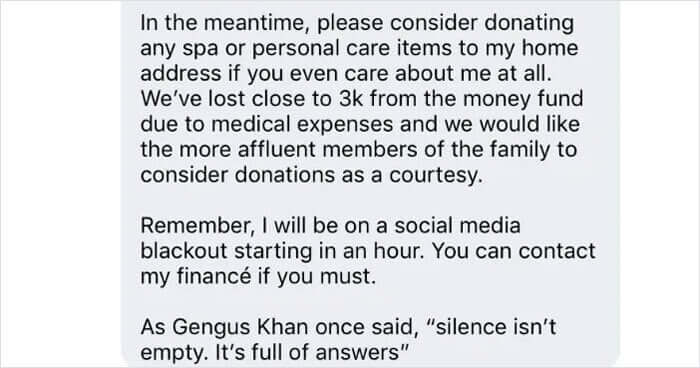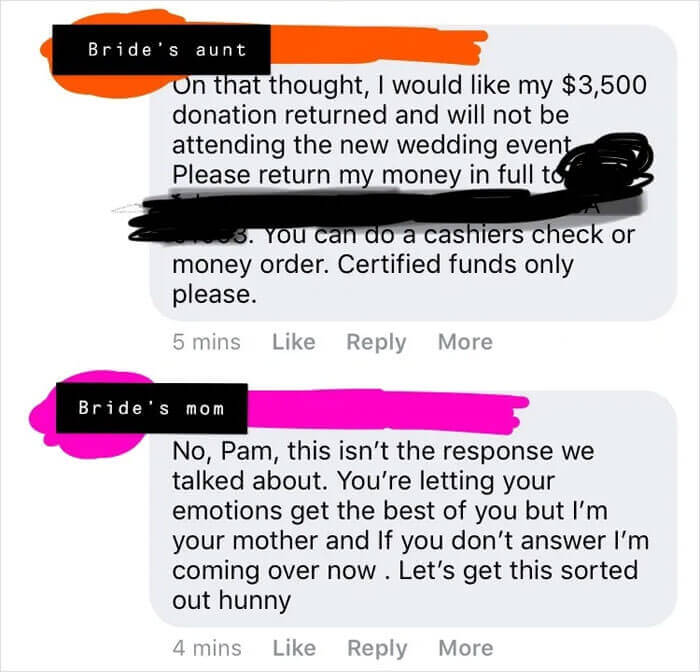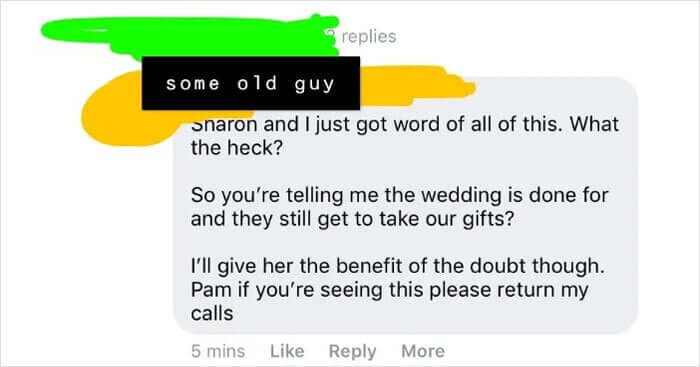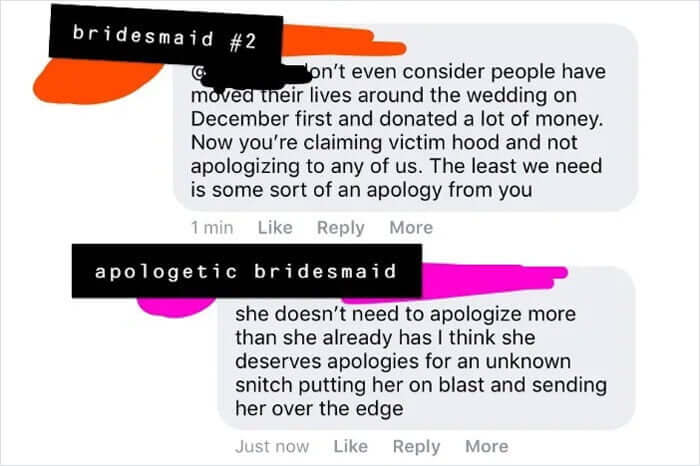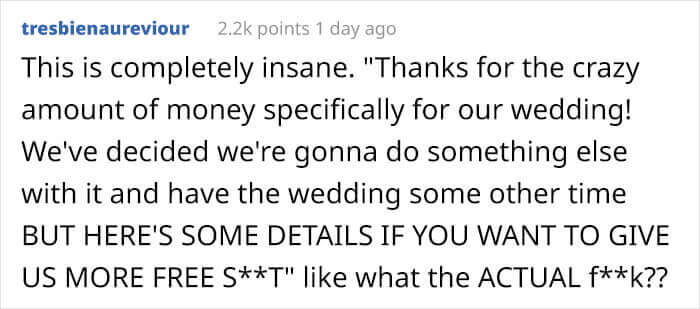 Expecting the worst of the worst had happened the bride then realized that the situation had gotten out of control when she found herself and her situation trending on Reddit. She then started to play the victim on social media blaming all her family members for ruining her and because of them she ended in the hospital and ended up losing $3k of her donated money. And to add the cherry on top she had the nerve to even ask for more donations and gifts to be sent to her. Well, all I can say is good luck with that.