When someone is in need, people should always try and help as much as they can. This 11-year-old boy from New York, USA, has been battling a deadly disease. And, all that his family is asking for is military and law enforcement to send him challenge coins, pins, and patches to show their support. And, along with those items, they're also asking for prayers for the young man.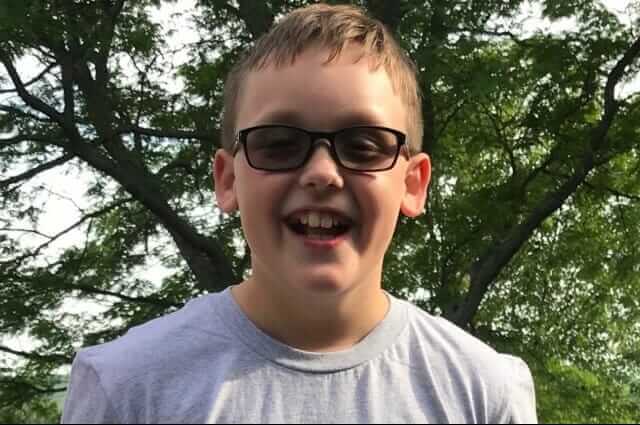 Before being diagnosed with the deadly disease back in May of 2019, a kid named John Francis Hoague-Rivette started seeing lots of unexplained symptoms happening to him. He notified his family, and soon enough, the symptoms began worsening. John was experiencing difficulties talking, eating, walking, and doing regular mundane tasks. These symptoms were worsening with every day, and soon he started experiencing almost hour-long seizure-like episodes.
decoding="async" loading="lazy" class="aligncenter size-full wp-image-18082" src="https://viralhatch.com/wp-content/uploads/2019/11/boy-hospital.jpg" alt="" width="640" height="426" srcset="https://viralhatch.com/wp-content/uploads/2019/11/boy-hospital.jpg 640w, https://viralhatch.com/wp-content/uploads/2019/11/boy-hospital-300x200.jpg 300w, https://viralhatch.com/wp-content/uploads/2019/11/boy-hospital-360x240.jpg 360w, https://viralhatch.com/wp-content/uploads/2019/11/boy-hospital-545x363.jpg 545w" sizes="(max-width: 640px) 100vw, 640px" />
His parents quickly took him to a hospital, and the personnel there started doing some tests on him almost immediately. After they were done with the tests, they decided to take him in for surgery. The surgery lasted eight and a half hours, and with it, they removed a mass because of which John was diagnosed with a grade 3 Glioma tumor on his brain stem.
After the diagnosis, he has gone through a couple more procedures in the Albany Medical Center. And, at one point in time, the doctors told his family that they couldn't do a lot to save him. The doctors gave them two options to choose from. Option number one was to stay in the hospital and try to do as much as they can to continue the care. Or, they could take him home and make him as comfortable as possible.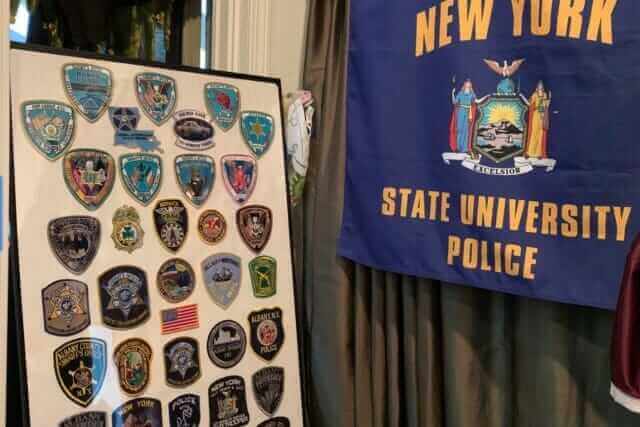 His family started a GoFundMe page for him, and according to that page, that is managed by John's aunt. His condition is getting worse and worse with every passing day.
But, this hasn't stopped John's family to ask for patches, pins, and prayers. They still believe it!
They noticed his obsession with police and military when John's fifth-grade teacher decided to reach out to the local PD and ask them to visit him. Not only that, they visited him, he was also sworn as an honorary captain of the Washington County Sheriff Office.

John's mom, Carrie Rivette, explained his obsession with law enforcement, firemen, EMTs, and military members when they came to visit him after he was released from the hospital. She said that he knows that they are all part of something much bigger than themselves, and that's why he respects them that much.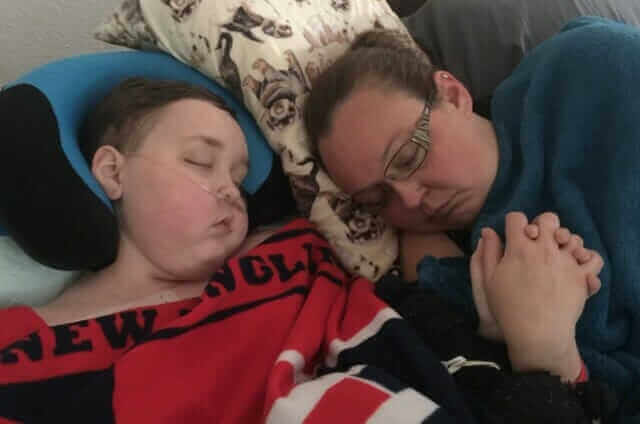 A couple of his family members are also part of law enforcement.
Whenever John is not feeling well, his family can always count on the pins, patches, and coins to cheer him up.
If you would like to send Captain John something, here is the address!
"Captain John Francis Hoague-Rivette
PO Box 6
Whitehall, NY 12887"
If you know anybody or you want to send some items to this brave boy, make sure to share the address. Also, share your thoughts in the comment section below!