Do you have so many chores to do? Do you also have a baby? Then do not worry because one company just found out a solution for you. A baby onesie designed with a mop like material so your baby can do some chores too in this house because it is oh so hard for you to just grab that mop and clean. This baby onesie is designed to be both cute looking and useful. While the baby crawls around and wanders in the house it can also mop the floor with this amazing onesie.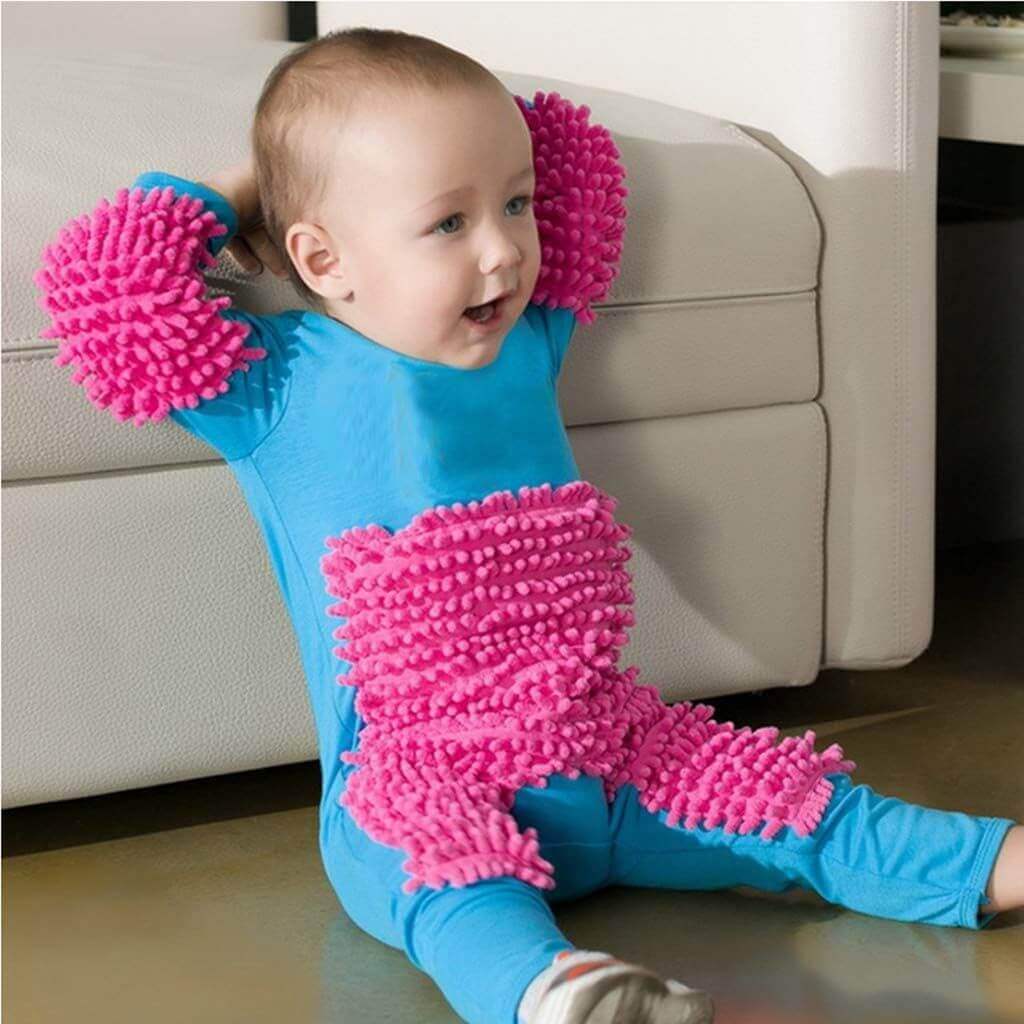 The onesie is created with fibers that stick all the dirt on the baby's clothing so you do not have to worry about an unclean floor no more. Choose from the multi-colors that come with the choice to give your baby some pazazz and style. Anyway let us talk some real talk. This onesie is being the center of the media these days only because there is two kinds of perspectives on behalf of this onesie. The first type of people says that this onesie is very cute and is perfect if you want to snap some goofy photos of your little one or even if you just want to make this as a baby shower present and have a laugh about the idea of the baby mopping a floor that age.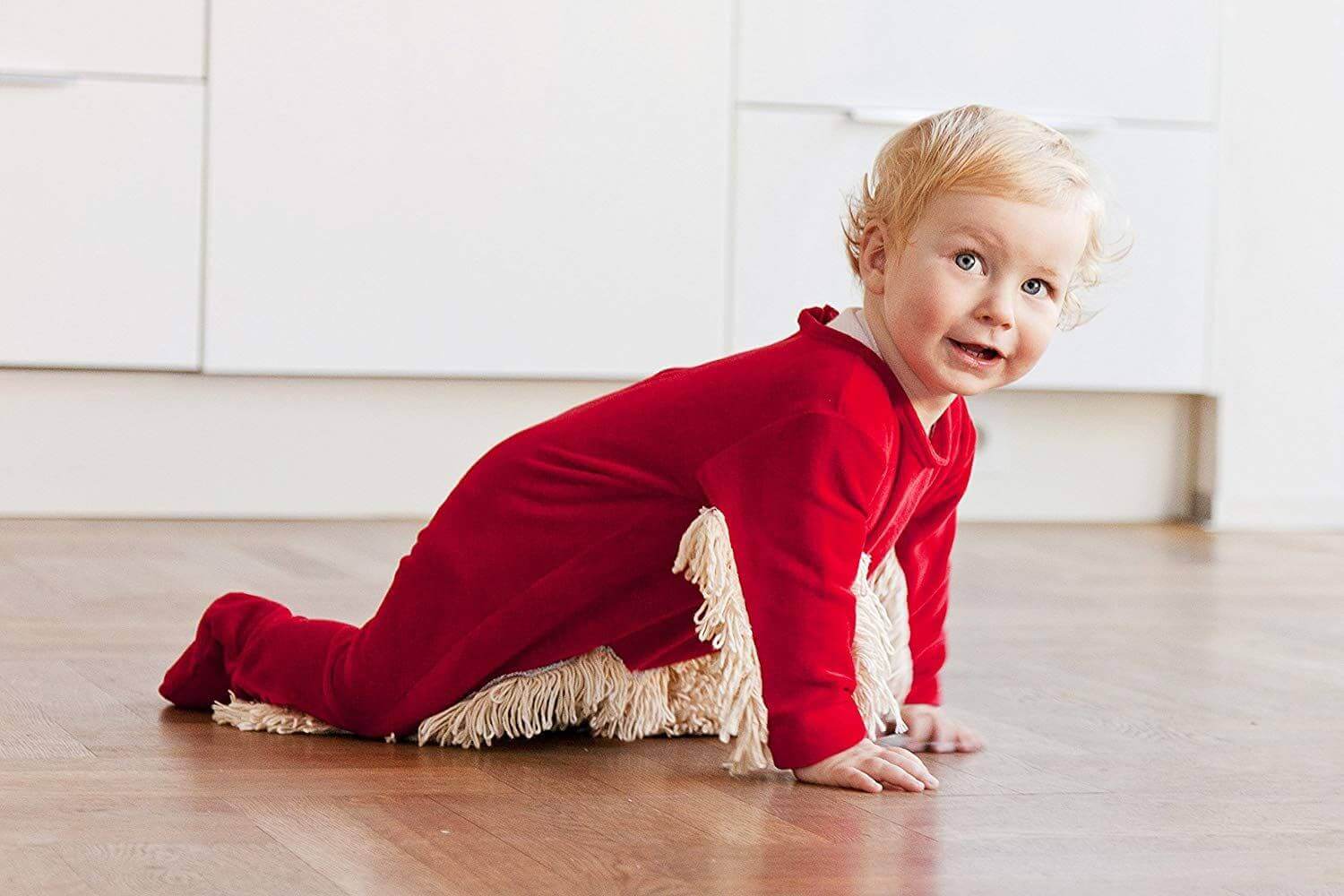 But not everyone has the same opinion. Some say that this onesie is very bad for the baby because of the fact that its fabric material collects dust and too much 'yuck' from the floor that could make the baby ill often. In my opinion, I do not know what pair to believe. The one that says that the baby is going to get an illness from the onesie certainly exaggerate it because the baby will 'mop' the floor one way or another and if you are so dirty as a parent to leave your floor full of dust then, of course, your baby will get all kinds of germs. I do not also like the fact that people buy this in hopes of their baby to actually mop the floor with the onesie while crawling.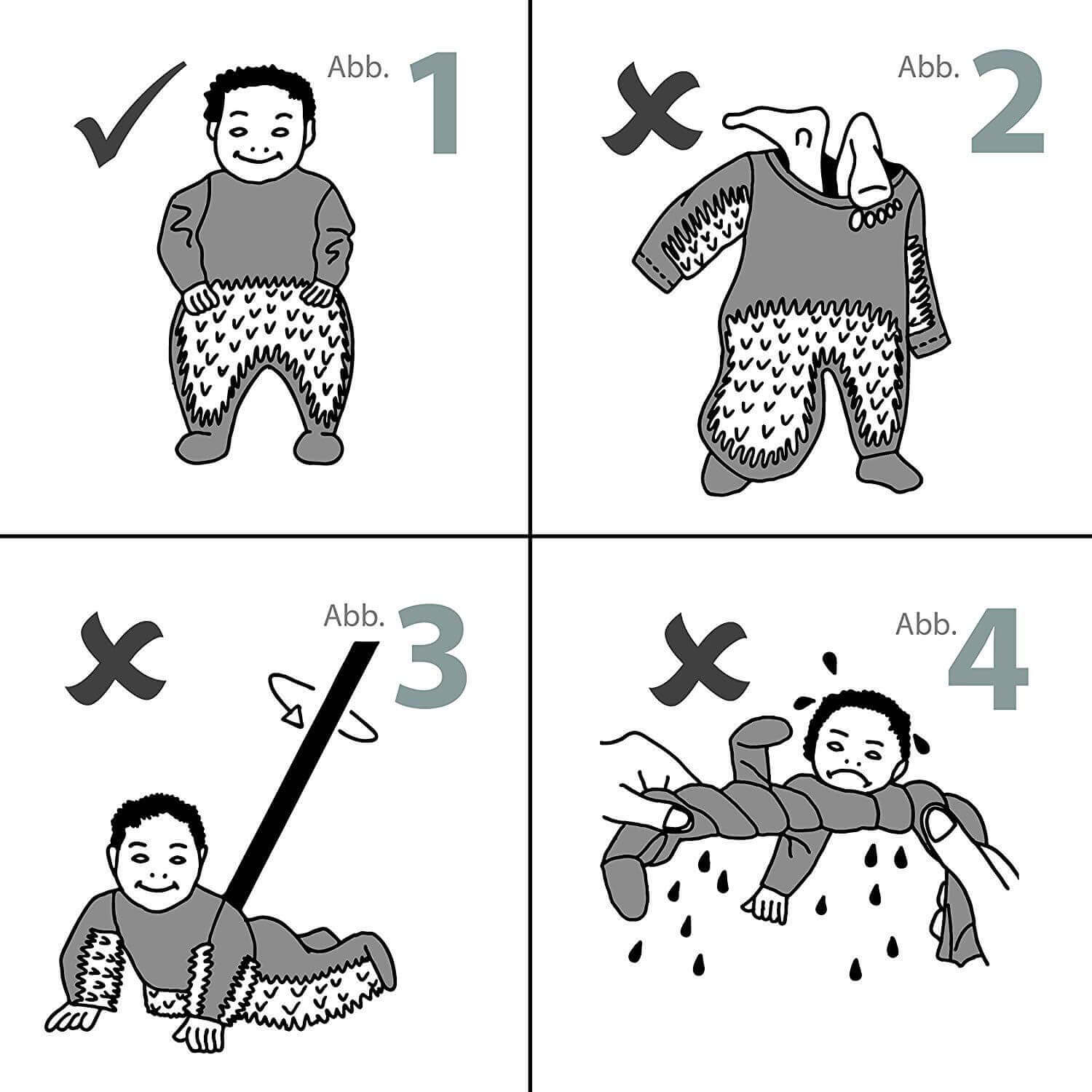 I think that the whole design is made to be a joke and to have a nice laugh. Nothing to be offended or ill from. the colors of this onesie are very bright and look so good if you want to take some cool photos of them dressed in that weird way. The onesie clearly does not clean floors to the extent of you actually mopping it. But of course, just like any other material your baby will crawl on, it will most likely move some dust here and there. The costume is made more for a baby shower gift or to wear while your baby plays inside the house. People are complaining about the tiniest nonsense these days and also there are some putting high expectations on this product thinking that it will solve them the problem of cleaning the floor.