A big event such as a wedding can be a really expensive experience. In my country, there is a tradition that doesn't mean you ask people to pay for your wedding necessarily.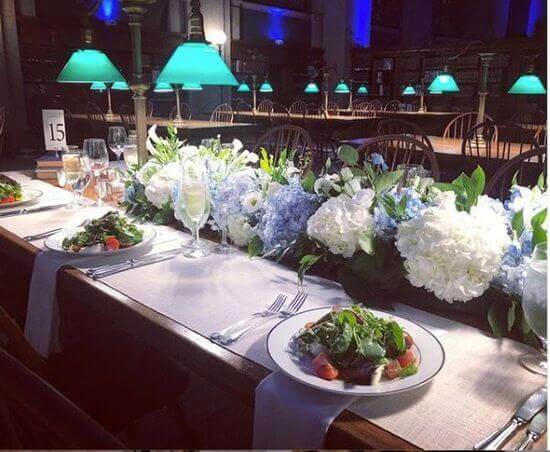 But however if people come to your wedding when they get up to dance, they will naturally give out money to the wedding family, and it's a gesture of respect done out of goodwill. This is how my brother paid for his wedding. But to ask people to pay for the wedding is something out of etiquette and belongs to the hall of shame.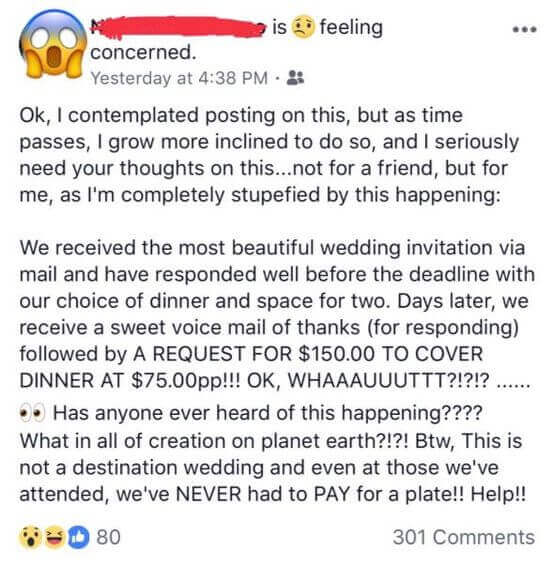 A person online confesses how confused she was when the bride asked her to pay at her wedding. She talks about how she received an invitation via email and once she accepted it, she received a voicemail stating that the price would be $75 per plate. Confused she took the story to her friends and online and got several advises on what to do. People were telling her to sort this out with the bride since it was the bride who asked for the payment via voicemail. So this woman did talk to the bride.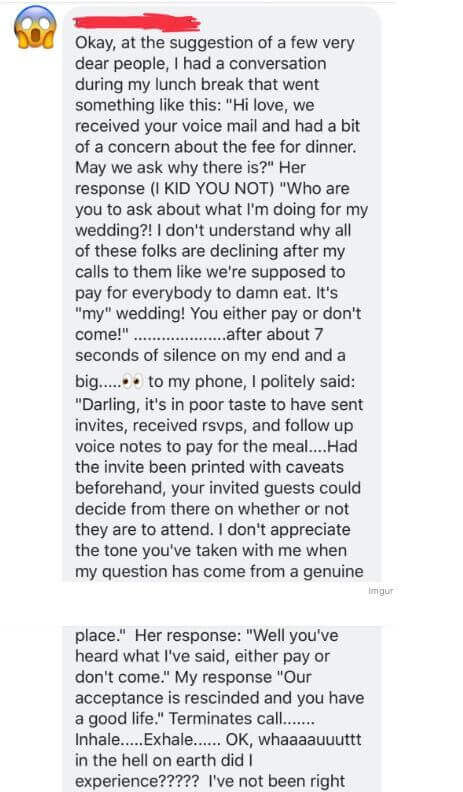 The bride to be, apparently took things personal after the woman asked her about the payment and she said something so rude like, 'either pay or don't come.' The woman said to the bride that it would have been a lot better if the invitations had the price included so that people wouldn't feel tricked by the voice mail. But the bride didn't care much and repeated herself. That's when the woman decided to end the conversation. Have you ever heard of such a thing?