There are tons of situations where we just don't feel lucky enough to get something done. And, all we need at that moment is one good deed from somebody, to understand us and give us a helping hand. And, oftentimes, that helping hand doesn't come when we think it should come, as this homeless man found out. He explained it like waiting for a bus, just when you're about to leave the bus stop, there you see it.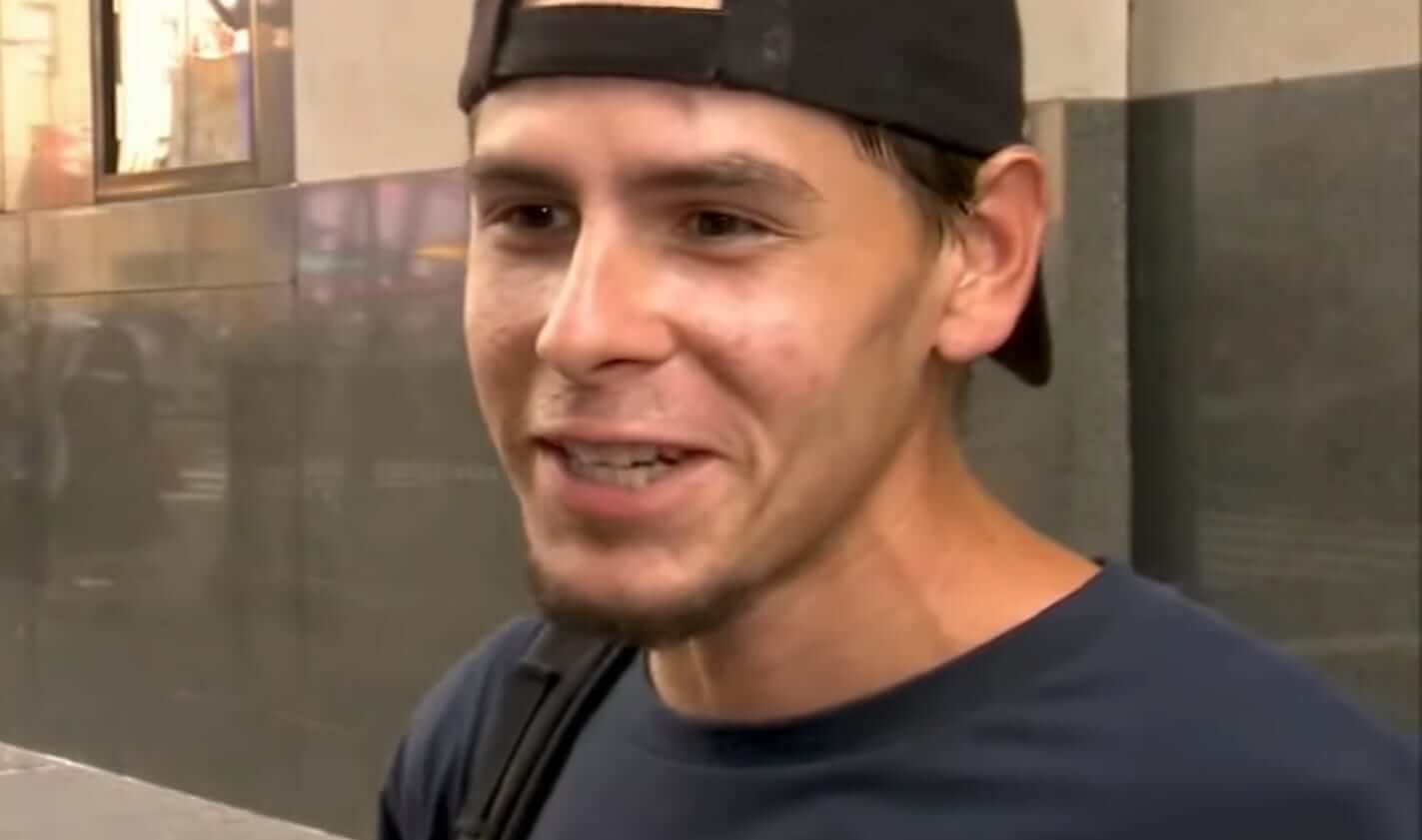 Jogging Along the Way
Manhattan is filled with homeless people waiting around for the help of kind strangers. This help means a lot to them because if every passer-by gave them a penny, they would be fine for the day. This is what 30-year-old Joe Arroyo found out while he was sitting on the sidewalk. Namely, he was approached by a jogger, and just as Arroyo thought that the man would just run past him, the man stopped. But, he didn't take out his money immediately. First, he read the sign that Arroyo was holding. And, on the sign, you could see that Joe was a homeless man who was hungry and was wearing broken shoes.
The jogger explained to Joe that God had been good with him, and now, he was feeling like he should "pay it forward." A woman who just happened to be waiting for the red light in a taxi saw the whole event, and she decided to video it. Then she decided to post the video online.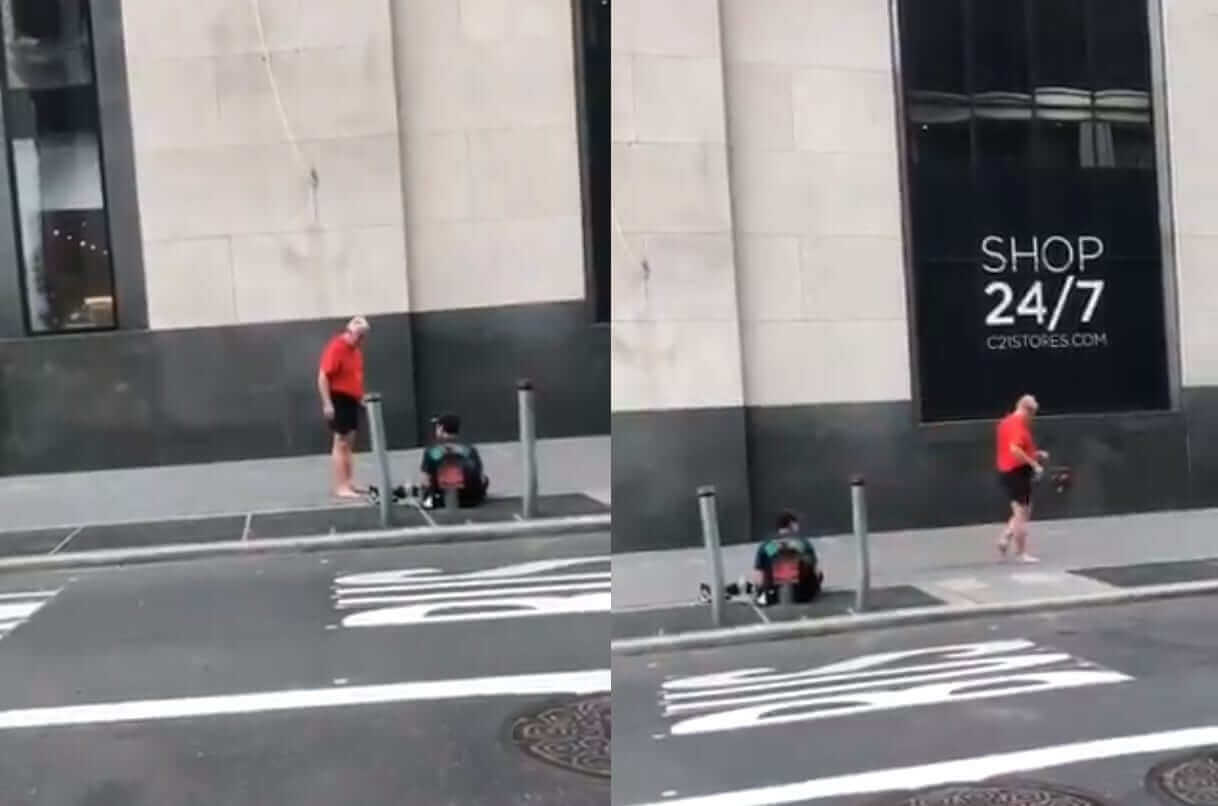 Getting Traction
Once the woman posted the video on her social media, and on the video, you could see the jogger walking away from the homeless man without his shoes. The post started getting traction almost immediately. And, it went viral as soon as it was posted online.
After a while, Arroyo was called up for an interview, and there he said that he is looking for a job, and that all he needs is a chance to prove his worth.
But, Arroyo's lucky break wasn't over yet. The interview was seen by a young and up and coming entrepreneur. Andrew, the entrepreneur, went ahead and found Arroyo and offered him a job. And Joe was happy to get the opportunity and said that he needed this very badly.
Andrew stated in an interview that people love helping, they just need the right time. Just like the jogger who helped Arroyo with his shoes.
It was 9am in the WTC area, I watched as a jogger took off his sneakers, gave them to a homeless man, & walked the NYC streets barefoot.

"Our character is what we do when we think nobody is looking." ❤️ pic.twitter.com/LT9dnMdHo0

— Antonella212 (Instagram) (@NYorNothing) August 18, 2019
What do you think? Will Joe Arroyo succeed at his new workplace? What are your thoughts on homeless people? Share your opinions in the comment section below. And, don't forget to share this fantastic article on your social media, so you spread the positivity!