All children enjoy Christmas time. You can feel lots of joy in the air, the euphoria is here, and everybody is in a festive mood, cheering around, singing and dancing Christmas songs. And, the opportunity to meet Santa Claus gets closer and closer with each and every day that passes by. 
The second point may be even more critical when it comes to kids with disabilities or kids who have gone through any trial or troubling periods in their lives. Meeting Santa Claus is a fantastic experience for many children. Still, these kids, the troubled kids oftentimes find consolation in this event.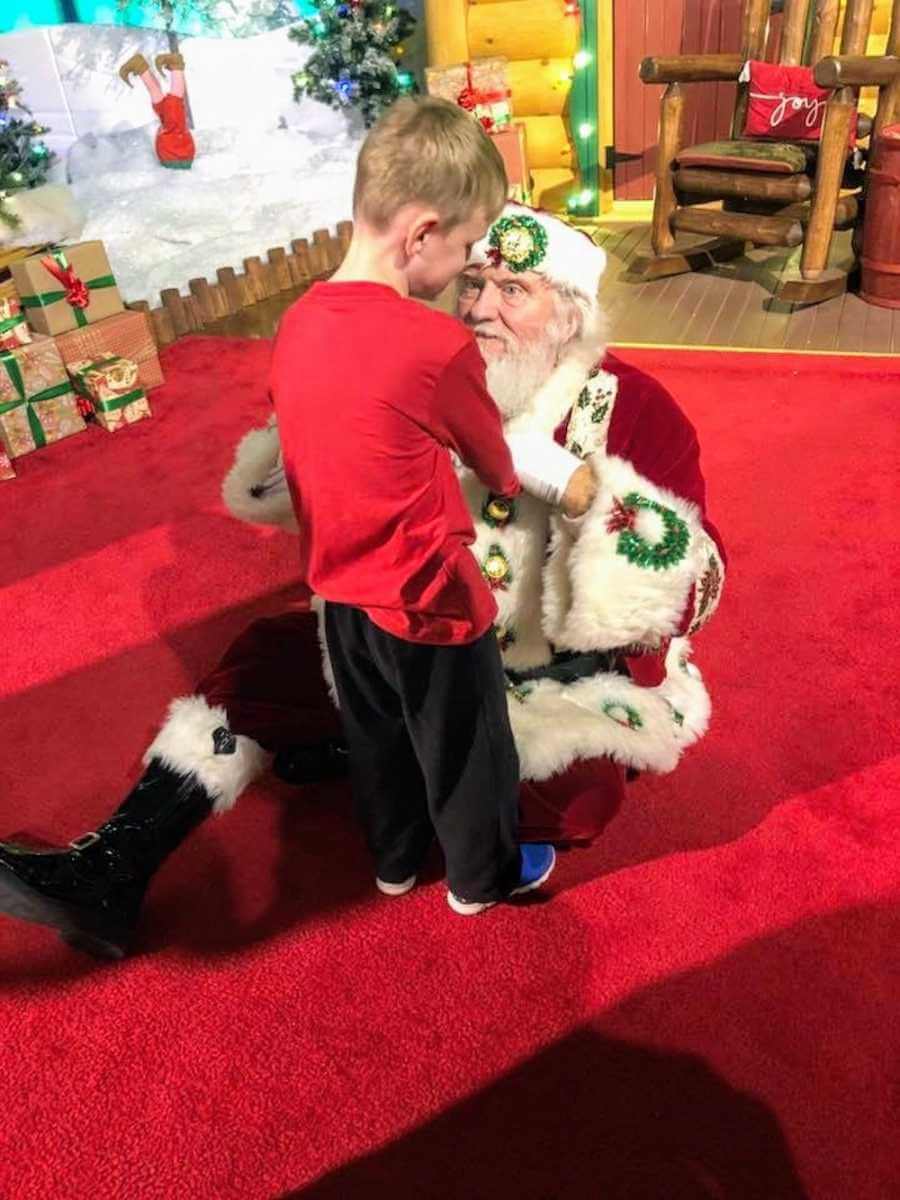 That was the case when Misty Wolf, the mother of Matthew Wolf, took her son to meet Santa for the first time. She obviously didn't know what to expect from her blind and autistic son. But, as soon as Santa came out, you could see on Mathew's face that his love for Santa Claus was really there!
In a short interview with "Love What Matters," Misty spoke about how Mr. Santa Claus made all her fears feel in vain when he met Matthew. She talked about how scared she was when Santa first approached her son. And when she got close to Santa, she whispered in his ear that her son is blind and autistic and seems to be very interested in Santa Claus. Mr. Claus then got down on his knee and let Matthew pull on his beard. He spoke with him for a while, and then he let him feel his red suit, his big hat, and in the end, he asked Matthew if there was anything else that he wanted to explore.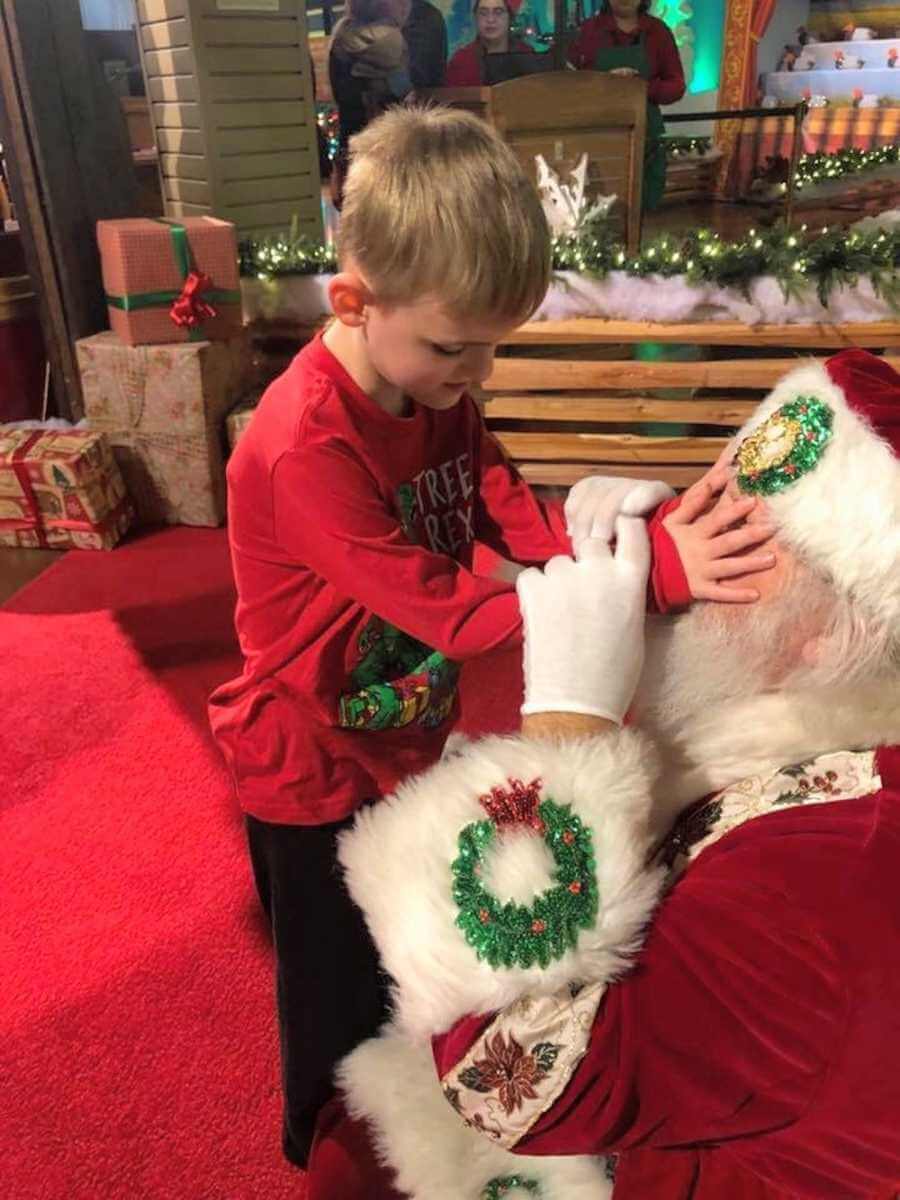 Matthew answered that he wanted to feel "Santa's Eyes That Twinkle," Misty later explained that this was from the poem "'Twas the night before Christmas." Santa didn't want to hear anything else, he quickly got down on his knees and let Matthew feel his eyes for however long he wanted. After that was all done, he asked Matthew if he wanted to feel his reindeers. Matthew surely wanted to, so he took him out to the outdoor display where they had set up a reindeer.
Misty was amazed to see her son so interested in something. And, as she put it, she felt her heart slowly filling up with joy. She then went on to explain that her son was born prematurely in her 24th week of pregnancy. She also informed us that Matthew had a twin brother who didn't survive the birth. And, she added that her son spent 111 days in NICU after birth.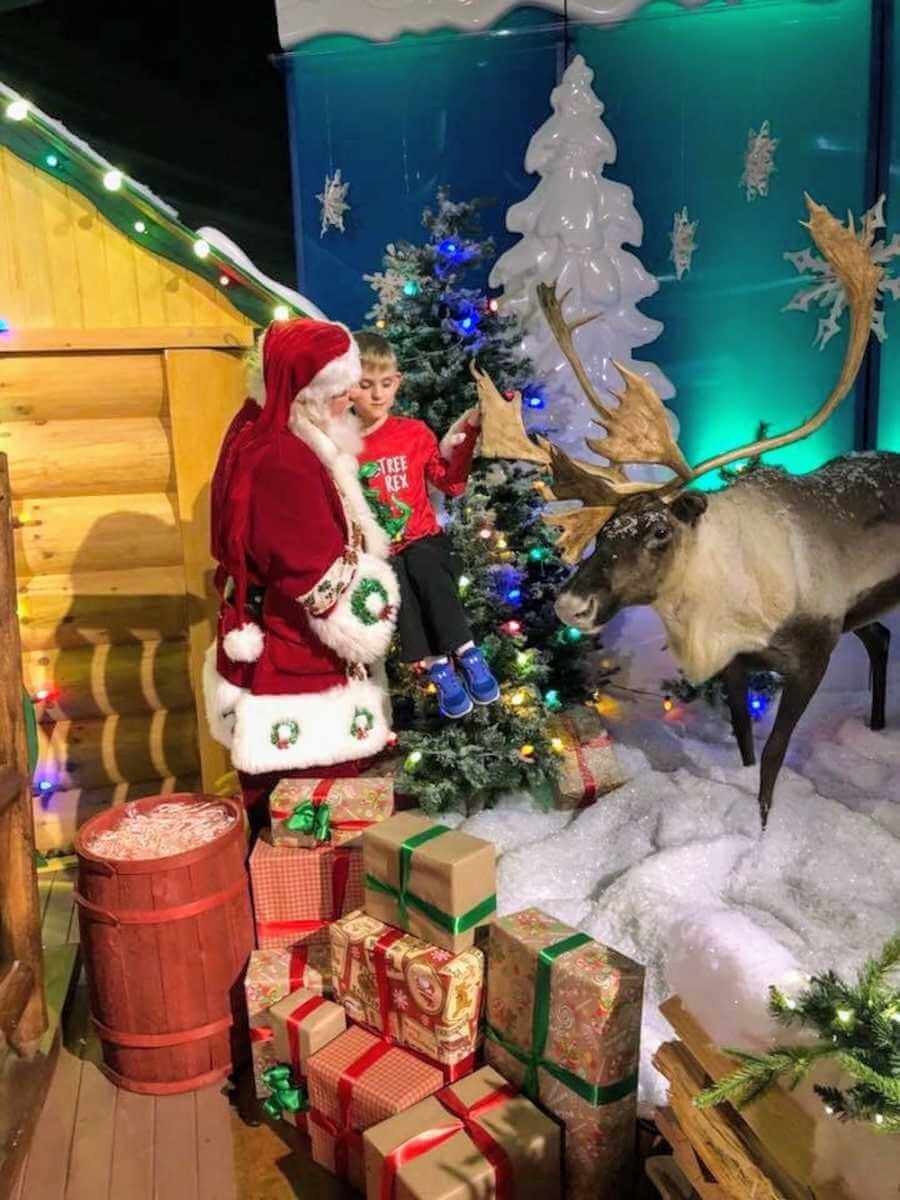 She thanked Santa Claus, who allowed her son to find his passion. And, she said that she was grateful and happy to see her son being so interested in something. Let's all say a big thank you to the kind Santa who helped Misty out. And, let's all wish Matthew and his family a very Merry Christmas!