With more and more people getting infected and death tolls skyrocketing for the past week, the coronavirus pandemic has become a severe problem. We've all been informed that the elderly and people that have preexisting conditions are most vulnerable to the virus. Government officials all over the world have advised their citizens to stay indoors and avoid any unnecessary contact.
This story comes from Lubbeek, Belgium, where a 90-year-old woman by the name of Suzanne Hoylaerts, was brought to the hospital after developing symptoms such as shortness of breath and appetite loss. She was brought to a hospital, and after doctors tested her for the virus, the results came back positive. At the hospital on March 20th, because her condition was worsening, doctors wanted to put her on a ventilator machine. Knowing that many people were in the hospital, Suzanne told doctors that she doesn't want a ventilator to be used on her. She said that she would rather the ventilator go to a younger person because she had lived a long and beautiful life. 
Suzanne died two days after being brought to the hospital, and her daughter has said that it was terrible not to be able to say goodbye to her mother. Judith, Suzanne's daughter, didn't have a clue from where her mother got the virus. She stated that her mother followed every advice that experts and doctors gave to the public, and she was staying at home self-isolating.
The death toll in Belgium rose to 705 after another 200 deaths have been recorded for the past couple of days. One of those victims was a 12-year-old girl who has become the youngest person to have died from the virus in Europe.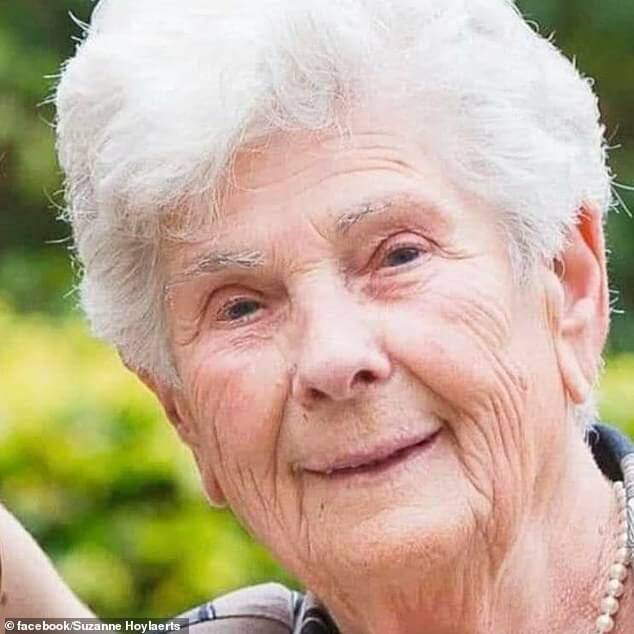 [social-share buttons="facebook,twitter"]
The number of deaths has been rising in Europe for the past couple of days, where Spain, France, and Britain have recorded their highest daily toll so far. The United States has started building field hospitals all around New York, where most people have gotten the virus. These temporary hospitals are being built in order to have a place to bring infected patients. In the unwanted case of the pandemic getting even worse, and hospitals run out of beds.
To this day, more than 40,000 people have lost their lives to COVID-19 around the world, and recently the United States has surpassed China in most confirmed cases. More than 900,000 people have been confirmed to have the virus since the pandemic started. The virus has also harmed the global economy, and for everyone in the world, their day-by-day routine has been affected due to social distancing and self-isolation. 
It is good news that in some places in the world, the spread of the virus is becoming lower every day, but multiple countries are starting to record ridiculous daily death tolls. Spain and Italy are some of the countries that have recorded more than 800 deaths in 24 hours.
Everywhere in the world, lockdowns have been extended, and experts can't say when this virus will be done. All we can do is stay at home, wash our hands, and avoid any unnecessary contact.