As the coronavirus is still at large, countries have started helping each other. Whether it's expert advice, sending doctors, or medical supplies. Not so long ago, we saw Chinese doctors being sent to Italy to help with the outbreak there. And now, most recently, Russia has sent a planeload of medical supplies to the US. 
The military plane took off on Wednesday morning from an airport near Moscow and headed to the US. US President Trump and Russian President Putin had a phone conversation on Monday, where Putin offered to send some medical supplies and equipment. They also talked about how their countries should respond to the outbreak and exchanged ideas. 
On Tuesday, Dmitry Peskov, who is a spokesman for the Kremlin, reported that the moment president Putin offered to help, President Trump accepted. Also, the Russian embassy in the US, wrote on their social media that Russia wanted to help because of the recent information President Trump came out with.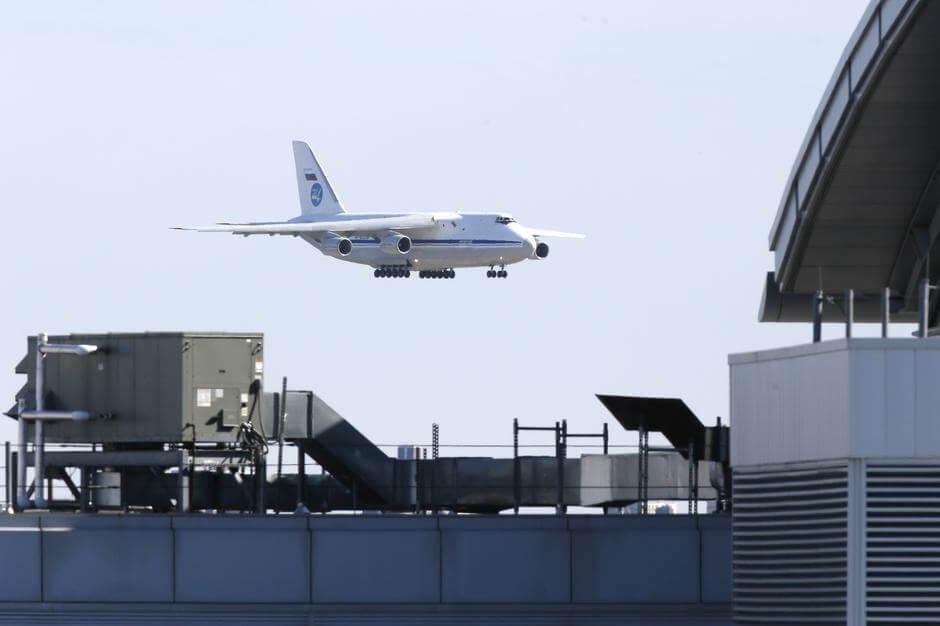 A few days ago, President Trump addressed US citizens that the death toll of the outbreak could reach from 100,000 to 240,000. Also, they said that the US would return the favor if the coronavirus gets serious in Russia. They ended the tweet saying that Russian manufactures of medical supplies and equipment will continue to produce as many products as needed.
Trump came out and said that the aid that the US is getting is much appreciated. Countries like China and Russia have been very generous, and their help has been unbelievable in times like these. 
Since the outbreak of the coronavirus, Russia has reported only 2000 cases, but experts from around the world have been pretty suspicious about that number.