Witnessing your grandchildren graduate can be a special moment for every grandparent. Seeing their faces when you receive your diploma, gives a huge smile on their face. Walter Kloc, is a World War II veteran. Now at the age of 101, he was filled with pride and joy, seeing his grandson Joseph graduate from the United States Air Force Academy. Walter's wife, Virginia, was also present and has said that he was absolutely thrilled about the whole occasion.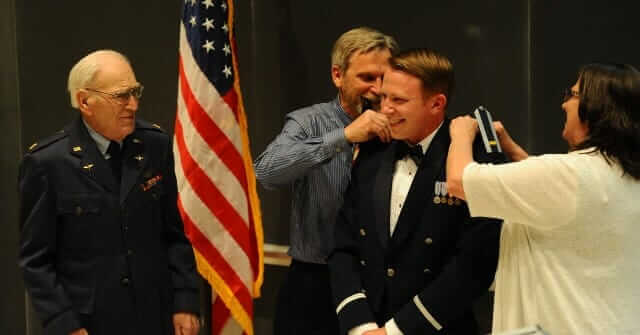 William, Joseph's father, and Walter traveled to Colorado from New York so that Walter could help with the commission of Joseph. William has said that Joseph was so happy that his grandfather would be there to commission him. He added that Joseph since he was little, wanted to be like his grandfather, a pilot in the United States Air Force.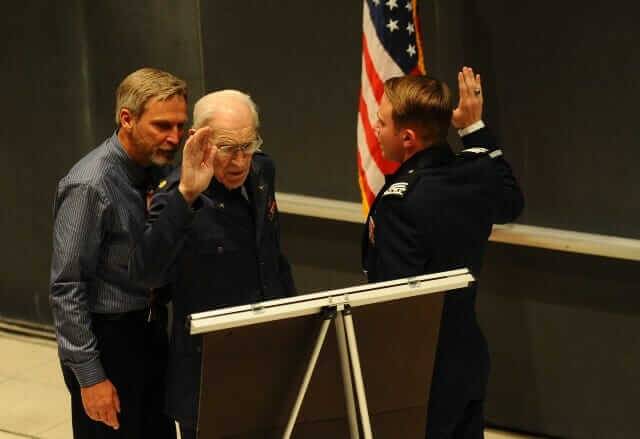 It was a fantastic moment seeing Joseph getting commissioned by his grandfather. In the end, everyone stood up and gave them both a standing ovation. Walter embraced Joseph and wished him well for the start of his commissioned officer training.
Share this article to thank these brave men for their service with your friends and family.