If you're looking for the sweet, homemade taste of Southern food, then the first thing that pops up in your mind must be the Cracker Barrel. It's been in our lives for far too long, with the first outlet being launched back in the 1960s. The owner, Dan Evins, decided to open the first outlet in his home state Tennessee. The Cracker Barrel employees were prepping everything from their pancakes to their cornbread, which continues to be the practice in the restaurant even today. There are many popular items on their menu, and their customers love each and every one of them. Cracker Barrel has sold more than 11 million Chicken n' Dumplings the last year – 11 MILLION! Some of their other popular items include chicken tenders, pancakes, moon pies, bacon, and more.
And even with the fact that they're such a well-known brand, they've still had their fair share of unwanted rumours circling around the restaurant. One of the most recent such cases was the alleged closing of Cracker Barrel stores around the country. And according to Snopes, the rumours started after an online ad was leaked, and in this ad, it's claimed that Cracker Barrel was closing up shop for good this time. But that's not the full story. Read on to find out what's happening with the chain!
False Alarm!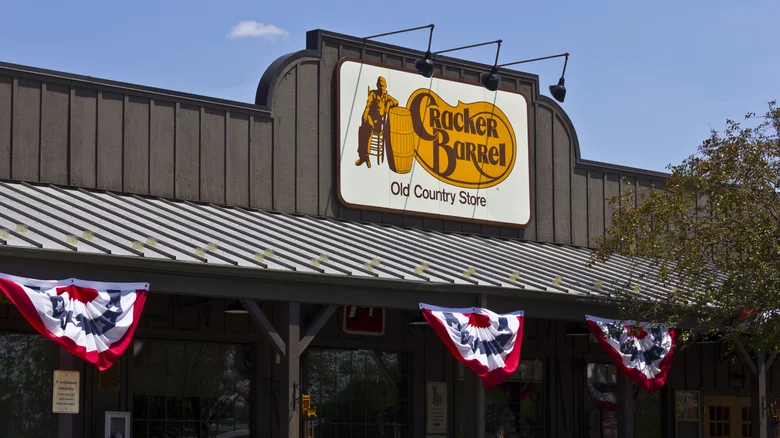 As per Snopes, the alleged closing of Cracker Barrel's restaurants was false and unfounded and started with an ad where a list of all of the locations that were closing down. The ad looked said something along these lines: "Final Goodbye: See all stores closing in 2021 (Click to see full list)." Nobody knows who started the ad and its motive, but it appeared on the Outbrain network. The link brought its readers to a 35-page slideshow where there was no mention of Cracker Barrel. Thus, it was nothing more than just an ordinary viral rumour.
At the moment, Cracker Barrel stated that they were back to their 2019 profits. They managed to go through the pandemic blow, but despite their revenue dips in 2020, they managed to stand back on their feet. Cracker Barrel, however, didn't mention anything about the ad nor closing down restaurants. Sandra B. Cochran, the company's CEO and President stated that the company is getting closer to its 2019 sales levels because of the ongoing recovery. She also said that she is confident that the brand, innovations, and strategic initiatives will help the company grow in the long term.
Back in the madness of 2020, the Cracker Barrel restaurants seemed to be just making it through the tough times by keeping up to 95 per cent of their dining rooms open. They even implemented front porch dining to get the most out of the situation. Today, they're planning on upgrading their app's user experience and helping their clients order food and retail items.
The last year still had a major impact on Cracker Barrel
Image Source: Shutterstock
We might still have Cracker Barrel's restaurants, but the financials are still shaky, to say the least. If you take a look at the last move that the company made you'll notice something strange. Namely, as per the Morning Star, Cracker Barrel will issue $275M convertible senior notes due 2026. This means that they're trying to raise money by allowing people to buy debt securities.
This was all communicated by Cracker Barrel too, when they made a press release and announced this in a good-looking, technical, and longer form. What do you think, are Cracker Barrel still experiencing "long covid" symptoms, or are they making a bold move by issuing convertible senior notes? If you see it through the lens of them reaching their 2019 profits again this year, you can say that it's just a bold maneuver. But, just like the Morning Star stated, after their discussions to do this, Cracker Barrel's shares have dropped by 2.5%, and if you look at the problem from this point of view, it looks more like a decision made because of the pressures coming from the pandemic.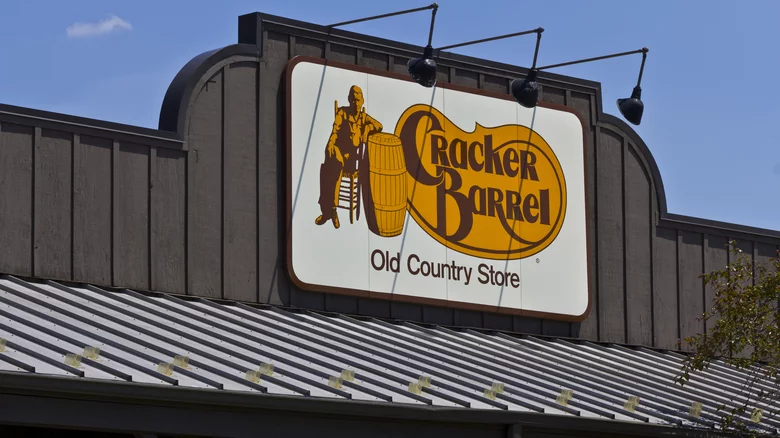 We're sure that Cracker Barrel will remain, whether it being under this ownership or under a new one. What we can say for sure is that the last year's pandemic sure left some marks on their business!