Countries all over the world have advised their citizens to stay at home and self-isolate. With the outbreak of coronavirus, country officials have said that people have to stay at home and prevent the virus from spreading even more. 
This news has come pretty fast, and some people love that they get to stay home and enjoy themselves. Others can bear to stand being away from their family and friends for two weeks. That is the case of three elderly women that decided to self-isolate together than stay at home alone.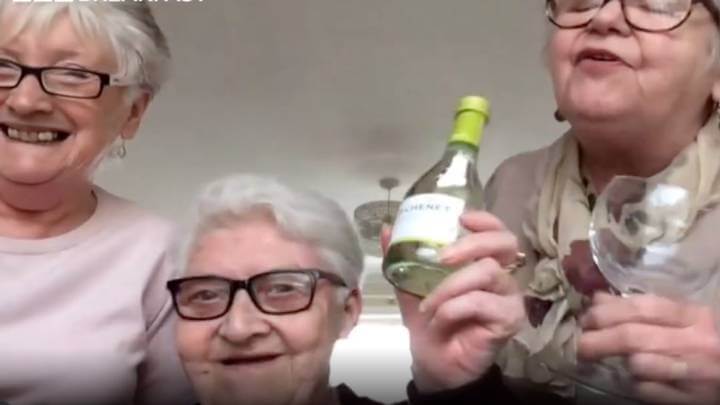 These three elderly women named Doreen, Dotty, and Carol, from North England, have been friends for more than 40 years, and they decided that it would be more amusing and less boring to quarantine themselves together. They decided to do this because the UK government has said that people above the age of 70 should stay at home and be safe for at least two weeks.
Doreen has said that firstly they will isolate themselves in their own homes for about a week or so, and if everything is well, they will figure out in which house they will move in for the following week. When asked in whose house they will stay for that week, the women said that all of their homes were quite similar, but each one had its benefits. 
Carol and Dotty's homes have bigger backyards, so it will be good for them to use them for exercise and to hang out during the day. Doreen's house has the benefit of having Netflix, and sitting all day binge-watching series can be excellent too. The added that they have been together for so long and have been through everything together, and it would be a shame if they sit this one out alone. They joked that they will buy a decent supply of wine before they self-isolate.
Carol has said that Doreen and Dotty have been there for her in good and bad times, and vice versa, they have been on vacation and have always been near each other. The women have expressed sympathy for the people that are out of work and are going through hard times during this outbreak and want people to stay strong, and everything will be well soon.
The proposal for people over the age of 70 to self-isolate hasn't been fully passed, and the UK government has not yet said the date that it will be passed. When asked this question, Matt Hancock, who is the UK Health Secretary, has said that they will inform the public at the right time and that this has to be passed because it will make elderly people feel and be safer.