Simon Cowell has had a pretty tough year. The media mogul was in a serious bike accident at his Malibu home, but now, he appears to be fully fit again.
Cowell is known for being the tough, but fair, judge on The X Factor as well as America's Got Talent. However, now British media company ITV shares some sad news about the television success.
After 17 years, The X Factor, which Simon Cowell created, is set to be canceled for good. However, the media mogul also has a new show coming up – and it's a very fun one!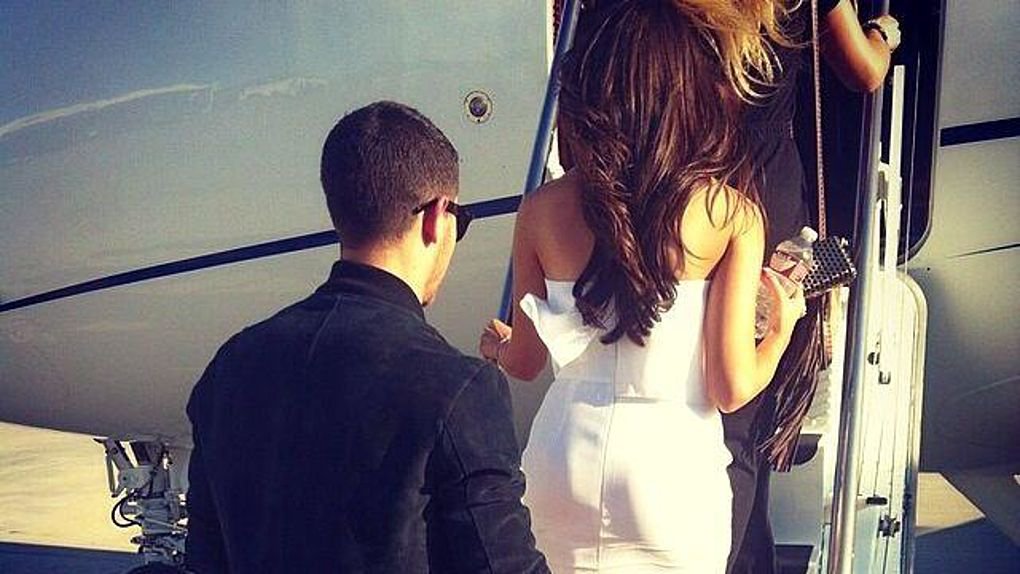 Simon Cowell's early life was a roller coaster. He founded several record companies, but besides signing Il Divo in the late 1990s, things were pretty rough.
However, in 2001, the world of entertainment would witness the birth of a new entity. Together with Spice Girls manager Simon Fuller, Simon Cowell created the program Pop Idol, on which he starred as a judge. The show became a smash-hit among viewers, and Simon became a mega-celebrity overnight.
Simon Cowell's talent show success
His tight t-shirt and now-classic catchphrase, "I don't mean to be rude but…" became a trademark, and just a year later, Fox picked up the show. It was headed for the US, and Simon all of a sudden became a celebrity across the Atlantic.
The first season finale – in which Kelly Clarkson became the first US winner – attracted more than 26 million viewers, and Simon quickly understood that there was a huge amount of money to be made.
He decided to release special American Idol-themed records, with Simon Fuller owning and being in charge of the show, as well as managing the winners.
Simon became a multi-millionaire in just a couple of years. The talent shows including X Factor and America's Got Talent generated huge amounts of money for him, as well as other record companies, and in 2006, he got a new deal.
Cowell remained a judge on American Idol, for which he got around $36 million dollars per season for another five years. At the same time, he also signed a three-year "golden handcuffs" deal with ITV worth around $35 million.
In more recent times, though he still works hard with several of his businesses, Simon has become a family man as well.
Simon Cowell – hospital visit
In 2013, he and his girlfriend Lauren Silverman announced that they were expecting their first child. On Valentine's Day of 2014, they welcomed their son, Eric.
"Meeting Lauren and becoming a dad was the most fantastic thing to happen in my life," Cowell, then 54 years old, said.
Cowell's family are living their best lives, but at the same time, Simon has had several problems with his health.
In October of 2017, he was rushed to the hospital after fainting and falling down the stairs. His representative described it as "a scary morning," and it was later determined that the fall was due to low blood pressure.
Following the accident, he met with a doctor who told him he had to change his diet and not consume red meat, wheat, dairy, gluten or sugar.
"I'm thinking, what about alcohol? That's all I care about," Cowell recalled in an interview with Extra.
"And he said, 'Maybe not quite as much as you had before.'"
Within 24 hours of meeting the doctor, Cowell had adapted to his new diet. It wasn't as hard as he thought, and it has had a huge impact on his life.
Scary electric bike accident
Simon Cowell has undergone an incredible health journey over the last couple of years. And the result is nothing less than incredible!
Simon Cowell has been doing great with his incredible health journey. However, last year, the music mogul was involved in a serious accident.
Cowell fell off his electric bike in the courtyard of his home in Malibu, California and was taken to the hospital. He had to undergo surgery to repair a broken back.
Cowell was "doing fine" following the six-hour surgery, which included placement of a metal rod. Things really could've turned out way worse than they did.
It forced him to miss the beginning of the season's live show America's Got Talent.
"Some good advice… If you buy an electric trail bike, read the manual before you ride it for the first time," Cowell wrote on Twitter, thanking fans and friends for their "kind messages."
Even though his message seamed calming for his fans, things weren't really as good as he might've said.
Speaking with ExtraTV, Cowell explained that he was shocked once he saw the X-ray.
Felt embarrassed in front of his son
"I knew I'd broken my back the minute I landed. It was really, really kind of sudden and it hurt," he said. "It could have been a lot worse. When I saw the X-ray, I really nearly could have smashed my spine to pieces, so I literally wouldn't have been able to walk."
Doctors told him that he should lie down and rest, and he knew that he wasn't supposed to move. However, Cowell did the opposite.
According to a People source, he was walking around just two days after his surgery.
"I was thinking, 'I've got to get back into the house because I can't lie there,' and made myself kind of get carried into my bedroom, which is right there at the beginning of the house, and I'm lying there and I'm kind of passing out… It was surreal," he said.
Simon Cowell was said to have testing the new electric bike with son Eric. And the hardest part for him was recovering from the accident at home, which he thought was embarrassing to do in front of his son.
"I was so embarrassed about coming home looking about 100 because I couldn't walk, and I have these metal rods in my back and these screws," Cowell explained.
"I said, 'Lauren, I just don't know how to explain it to Eric.' She obviously said something to him because he came in and I was lying in bed and he said, 'Daddy, you're like Ironman,' and I thought that was the sweetest thing and it meant a lot."
Recovering from the accident has taken some time. However, it also has shown us all that Cowell is very determined, doing all he can to get back to normal. And he's done it with a very impressive workout routine.
Simon Cowell – health update
Now, Simon Cowell's injury is almost fully healed. You'd think he might be scared to go on a bike or do anything where he could potentially hurt himself again following such a serious accident. But no, Simon is different.
In May, as reported by TMZ, Cowell was spotted driving another electric bike. According to Cowell, though, this one wasn't even close to being in the same league as the one he got injured on.
"First of all, I bought a crazy, crazy bike," Simon told TMZ. "Even though [the bike he had his accident on] had pedals on, this is not what I would call an electric bike.
"The one I had was basically a motorcycle with an electric engine when you have to wear a proper crash helmet, leathers. This thing was nuts," he added. "I didn't know how powerful it was before I got on it. And I fly 6-8 feet in the air and landed on my spine."
Even so, the electric bike accident – after which he had to undergo a six-hour surgery – seems to still following him around. Cowell told TMZ that he went out to by some magazines – and the first one he picked up was a bike magazine.
On the cover? The electric bike he fell off of.
"I would say to everyone who's buying an electric bike; buy one where you have to pedal, don't get what I had before," Simon told TMZ.
Made $36 million in one year
After a successful career, Simon has transformed into a multi-millionaire, and his work is more than impressive. His talent shows, including X Factor and America's Got Talent, have generated huge amounts of money. And his record companies have also done well.
Simon made a staggering $36 million dollars in 2008 alone, CNN reports. According to Celebritynetworth.com, the media mogul earned $45 million in 2017, and the year after $41 million. In 2020, Simon Cowell bagged more than $50 million.
In total, Simon has a net worth of roughly $600 million. He donates a portion of his money every year to different organizations. During the COVID-19 pandemic, he donated $1.5 million to Feeding America and Feeding Britain.
Simon Cowell is living his best life in the US with his family. The X Factorhas aired for 17 years with 445 episodes over 15 series.
The X Factor to be canceled
However, the now-classic television talent show hasn't aired since 2018. And now, sad news is coming out of the UK: broadcasting company ITV confirms that The X Factor will be canceled.
"There are no current plans for the next series of 'The X Factor' at this stage," an ITV spokesperson said in a statement as reported by Variety.
Already in February of 2020, it was reported that The X Factor might be on its way towards shutting down.
"It's not definitely returning, it might return, and if it does the format will tweak," ITV managing director Kevin Lygo said. "Simon controls it more than we do. When does he want it to come back, how does he want to come back? Hopefully we can be part of it."
Simon Cowell is already back as a judge of America's Got Talent. And even though The X Factor is gone for now, he has more projects coming up.
Simon Cowell – new musical show
Simon Cowell will be a part of the panel of judges in the new musical quiz show Walk The Line, which will be broadcasted on ITV.
The media mogul himself describes the new show as having "viewers on the edge of their seats".
"We wanted to develop a show which will give the contestants a life-changing cash prize if they win," he explained. "Each show there will be a champion who must make a vital decision: either cash out then and there or stay in the contest to compete again the following night and have a chance to claim the huge prize."
We are sad that The X Factor is being canceled. However, we look forward to seeing Simon Cowell as a judge on America's Got Talent, as well as on the new quiz show Walk The Line!
Do you think Simon Cowell is a good judge on these talent shows or not? Give us your thoughts in the comment section.