Recently it has been announced that a stimulus check of 1200 dollars will be given out to any unemployed person. The stimulus will be transferred to your bank account and in no other way.
People in Flint, Michigan, in the past couple of days have said that they have been receiving calls by people who claim that they are the IRS and they are asking them to give out personal information, in order to give them the coronavirus stimulus.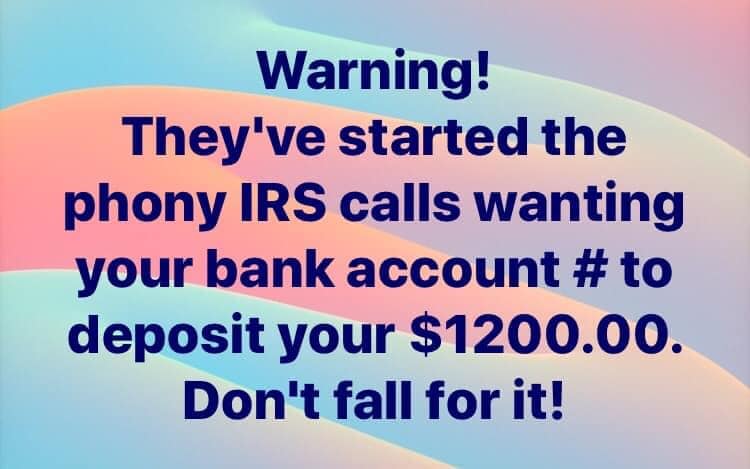 The Grand Rapids Police Department and other police departments have been issuing messages to the public that the IRS will not be calling you personally and if someone is calling you calming they are the IRS, hang up immediately.