Two officers, Scott Marsh and Zach Pricer of the Huntington Beach Police Department in California, were asked to check on a "suspicious vehicle" located in a parking lot at Cross Park near Graham Street and Edinger Avenue. When they answered the call, they realized a single mom and her 11-year-old daughter were living in the car.
In an attempt to help the struggling family of two, they called the police department's Homeless Task Force and explained that the mother and daughter were in desperate need of housing.
While the mother spoke on the phone with someone from the task force, officer Pricer decided to take some time talking to the girl because he knew she probably felt scared and confused. Hoping to put her at ease, he asked her whether she knew how to play hopscotch.
"For an 11-year-old girl, to see a police officer towering over her is a scary thing," Pricer, 38, told The Orange County Register. "I was trying to break the ice and get her to feel comfortable with me."
When she said she didn't know how to play, he decided to teach her. He went first and the video of him and the girl playing the fun game was soon shared all over the social media with huge number of people praising his kind act towards the girl.
"Your feet touched the line, but I'm going to let you go because it's your first time," Pricer said when the girl played for the first time. "I'll give it to you."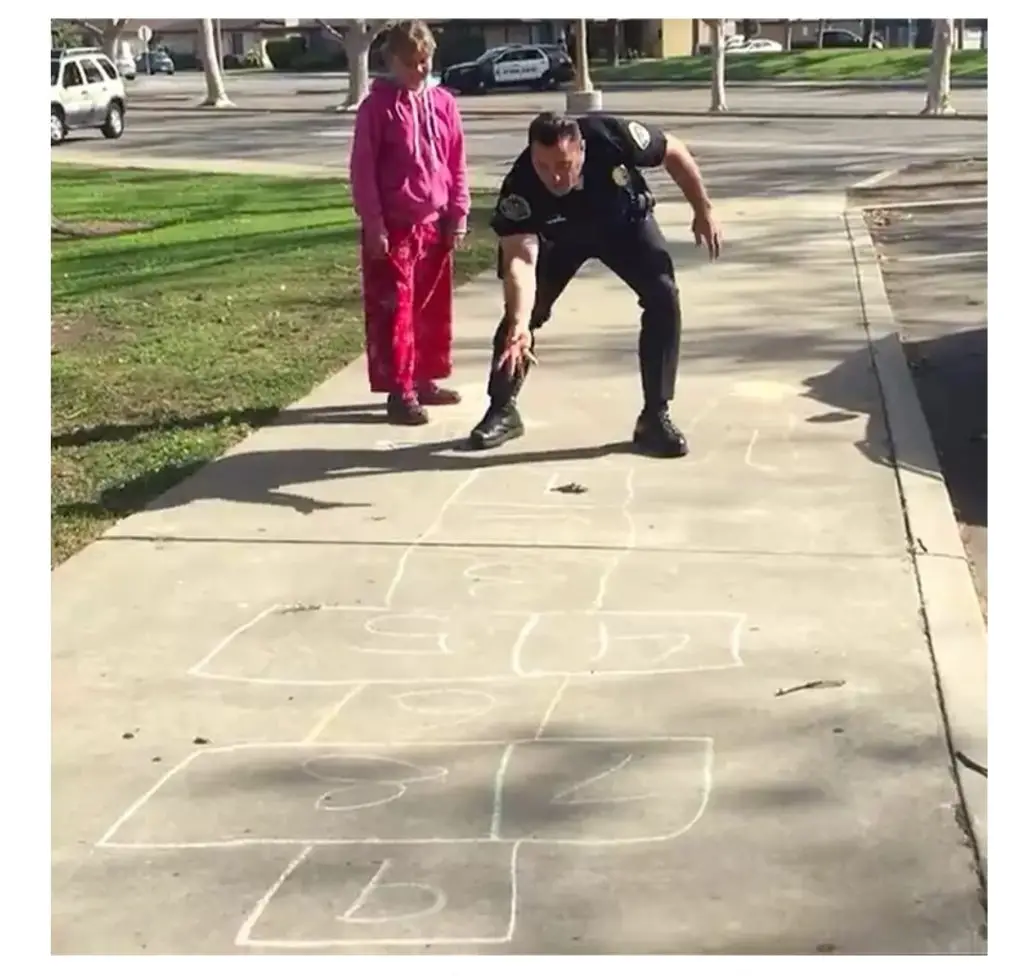 Source: Facebook screenshot/ Huntington Beach Police Department
The caption of the video read, "This morning an officer checked on a suspicious occupied vehicle in the area of Graham and Edinger.
"During his investigation, he learned the people in the vehicle were a mother and her 11-year-old daughter and they had been living out of their car. The officer contacted our Homeless Task Force to help arrange housing. As the officer worked on housing arrangements with the mother, another officer on scene, Officer Pricer, began displaying his expertise in hopscotch to the daughter. #Copslovehopscotch."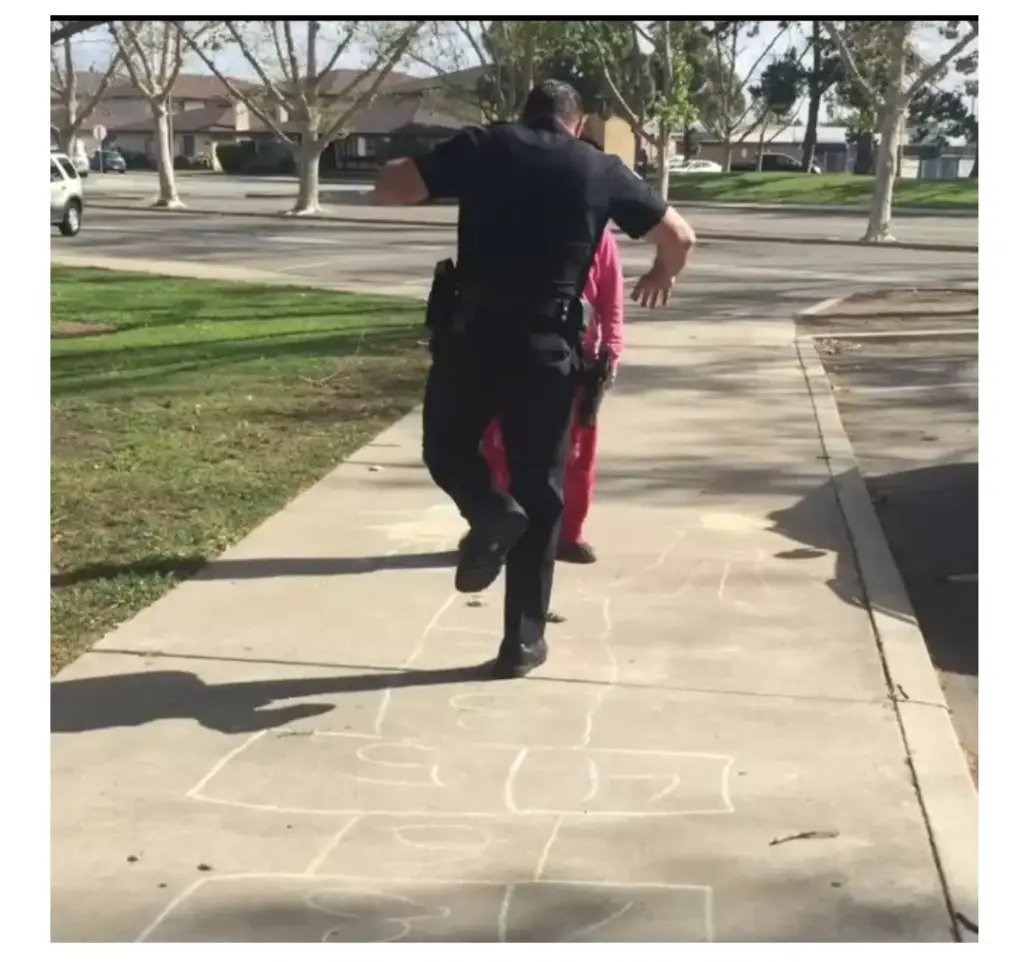 People couldn't help but comment on the video which restored their faith in humanity.
"Very sweet, but the officer is out. You can't use your hand to balance when picking up the marker," one person wrote. "Way to go Officer Pricer, you're a good man," another added.
There were also those who shared their concerns for the mother and the daughter. "This makes me so sad & happy at the same time. Prayers for that woman & her daughter. May God meet their needs. May God bless the police offers that helped them out and took the time."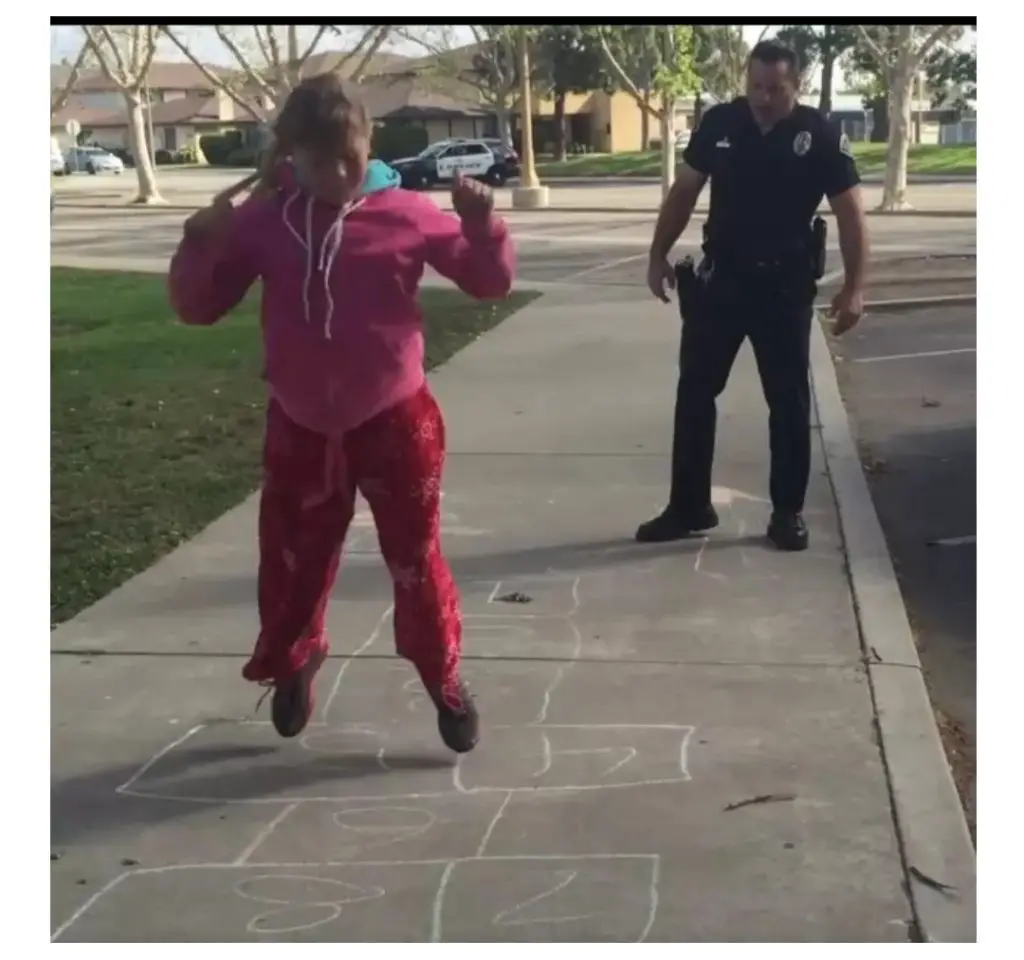 We are so thankful for people like Officer Pricer. Thank you for all you do for the community.
You can see the video which went viral below.