Recently a new American icon has emerged. The National Cowboy & Western Heritage Museum, located in Oklahoma, a while ago, but its head of security Tim Send in charge of their Twitter account. Since then, people from all over the country have been praising the tweets that Tim has been posting. Some tweets that Tim has been posting have been pretty educational, showcasing the exhibits in the Museum and explaining what they are. Some tweets have been a glimpse of how Tim is getting used to and learning how to figure out Twitter. Whichever you were lucky enough to see, every tweet that Tim posts show how much he loves his job and how good of a person he is.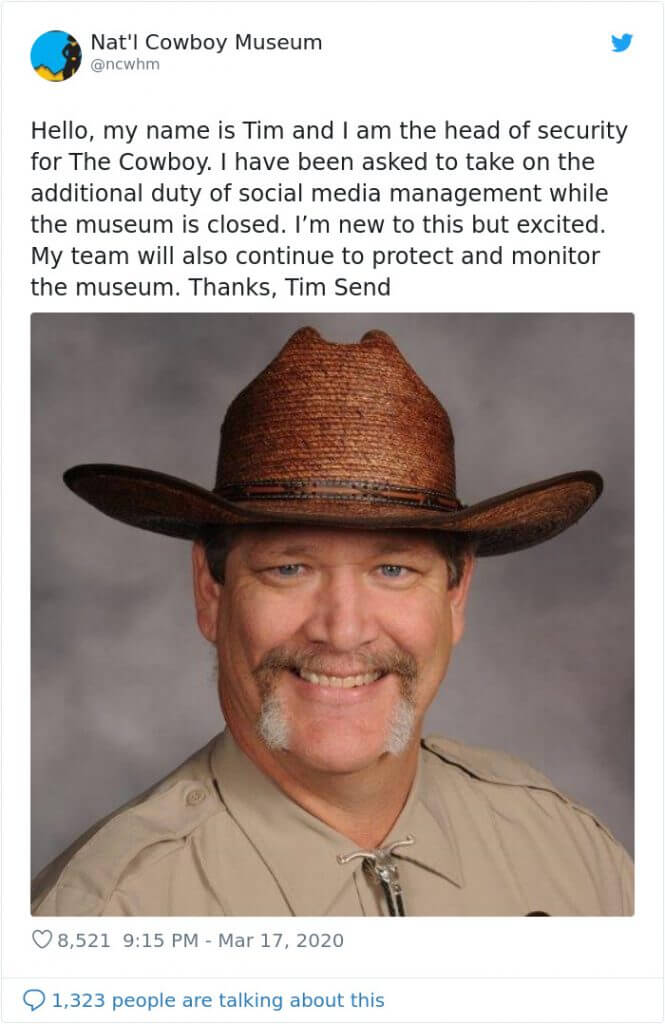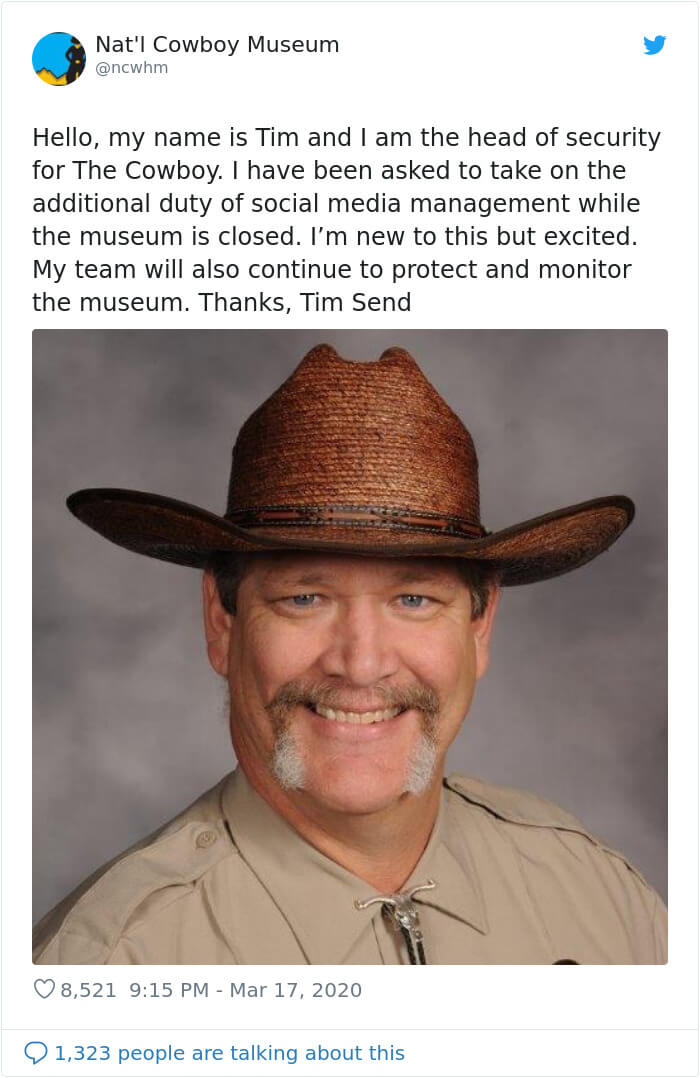 The first tweet that he made was introducing himself and telling the people that he has been asked to manage the Museum's Twitter account. He said that he is new to the social media platform but is very excited to try it out.
His next tweet was a photo of an exhibit showing a cowboy hat and an eye patch that was worn by the Duke in the movie True Grit. He also tried to use a hashtag nut instead of using the symbol he wrote the whole word. Next, he accidentally wrote twitter tips and posted it, which he later said that he wanted to write that in Google search.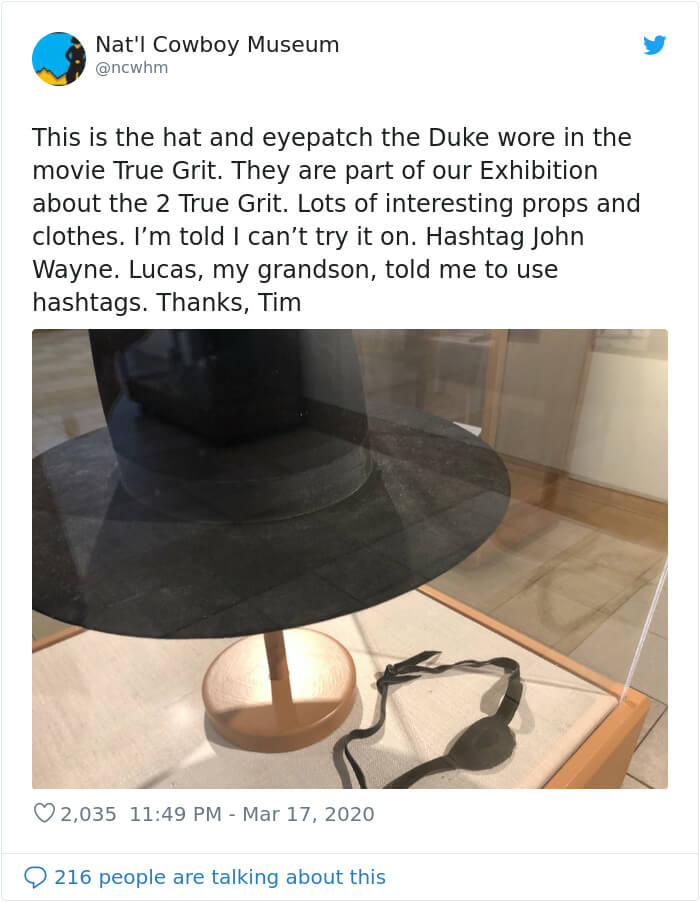 Tim's been posting for some time now. And with every tweet, he wants the public to see how much fun they'll have if they visit the Museum. As soon as Tim took over the Museum's Twitter, it has a 4.7-star rating on Google reviews and more than 2500 votes. On their website, they have written that other than the Oklahoma City Thunder, the city is known for its Wild Western history. Having exhibits that showcase Native American and Western clothes, firearms, numerous artifacts. And they even have some movie props, the Cowboy Museum is considered one of Oklahoma's most unique places to visit. Thousands of people from all over the country visit the Museum looking to learn something new about that part of American history. Having more than 28,000 pieces of art and memorabilia makes the Cowboy museum the biggest collector of Western history in the world.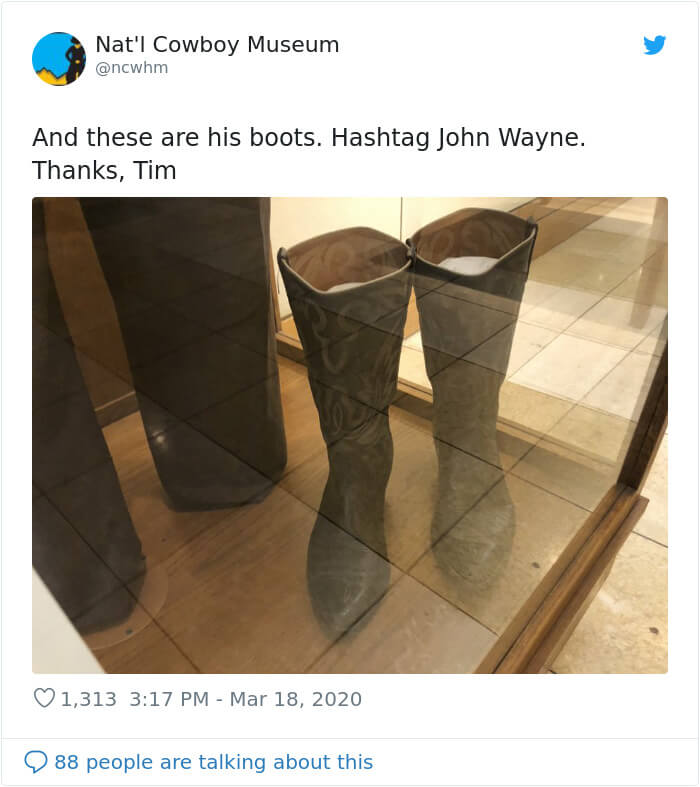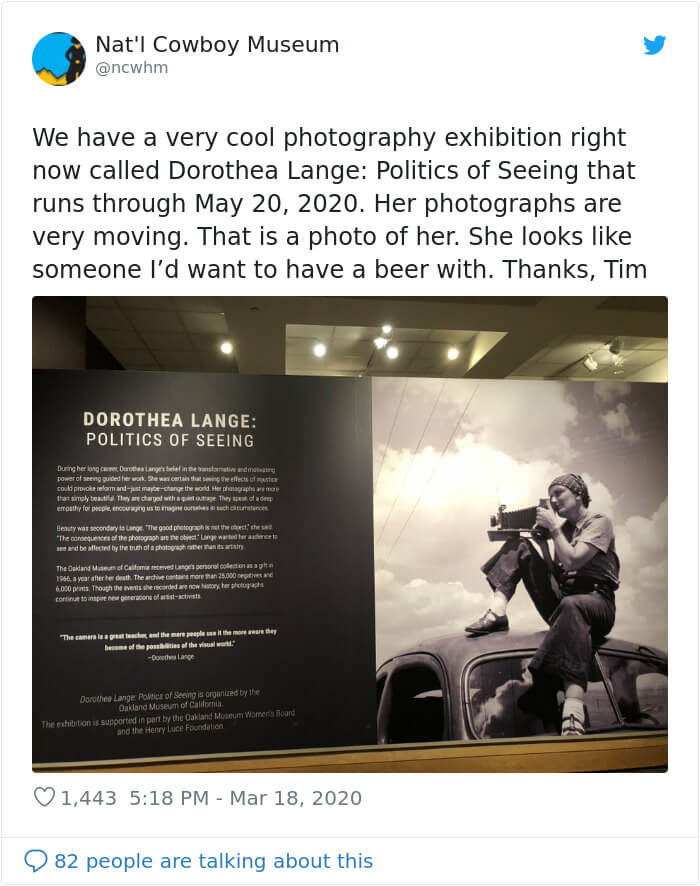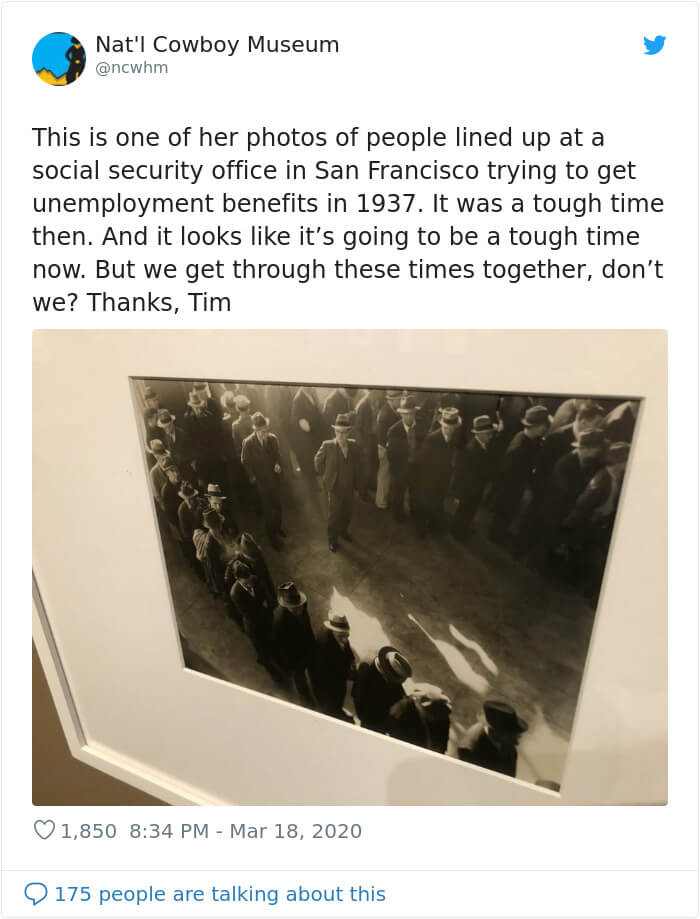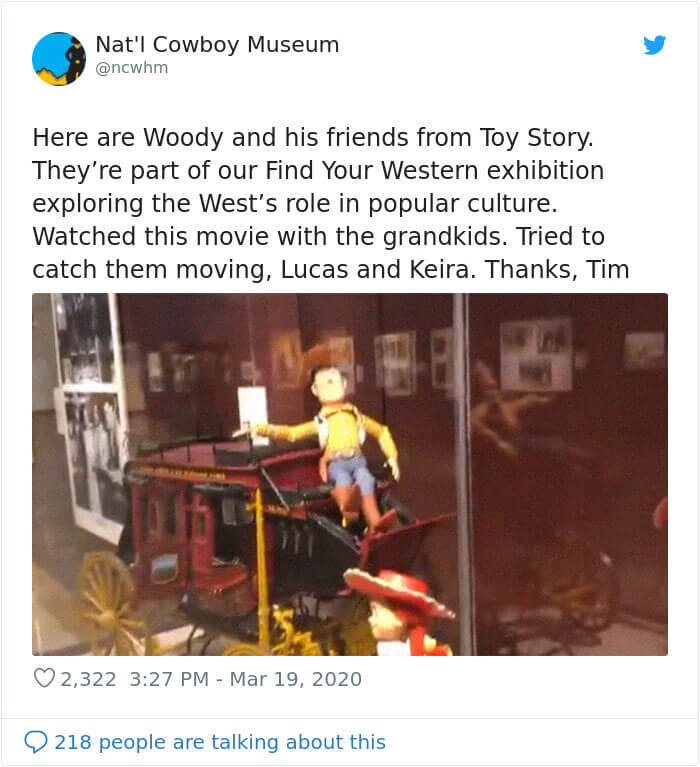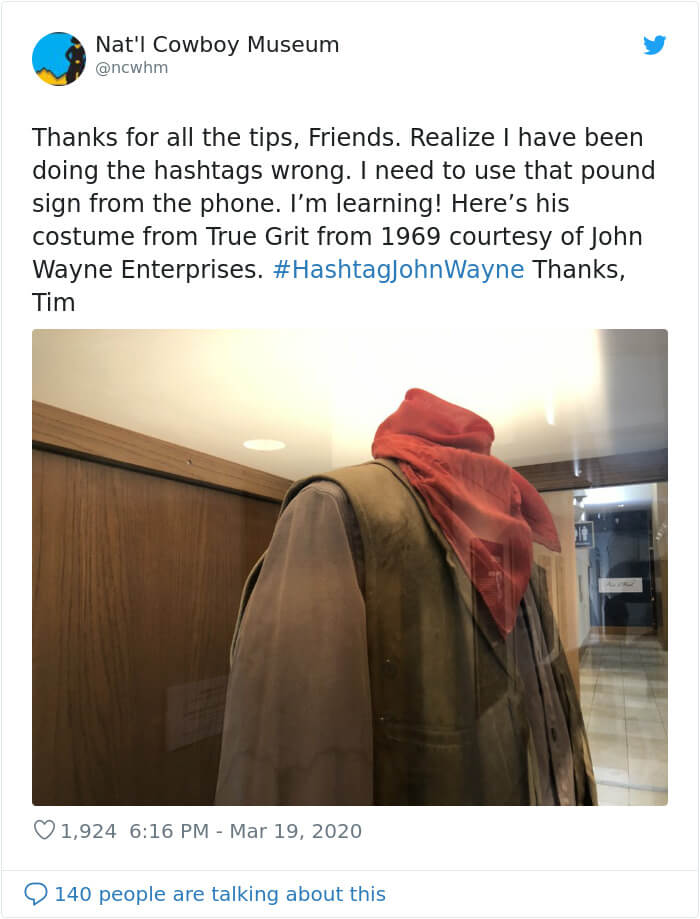 Since the outbreak of the coronavirus, the mayor of Oklahoma, David Holt, declared a state of emergency, and the Museum had to be closed. But when the pandemic stops, the doors of the Museum will open once again, and then you can pay a visit and learn some things about Western history. Who knows, maybe you will get to meet Tim as well.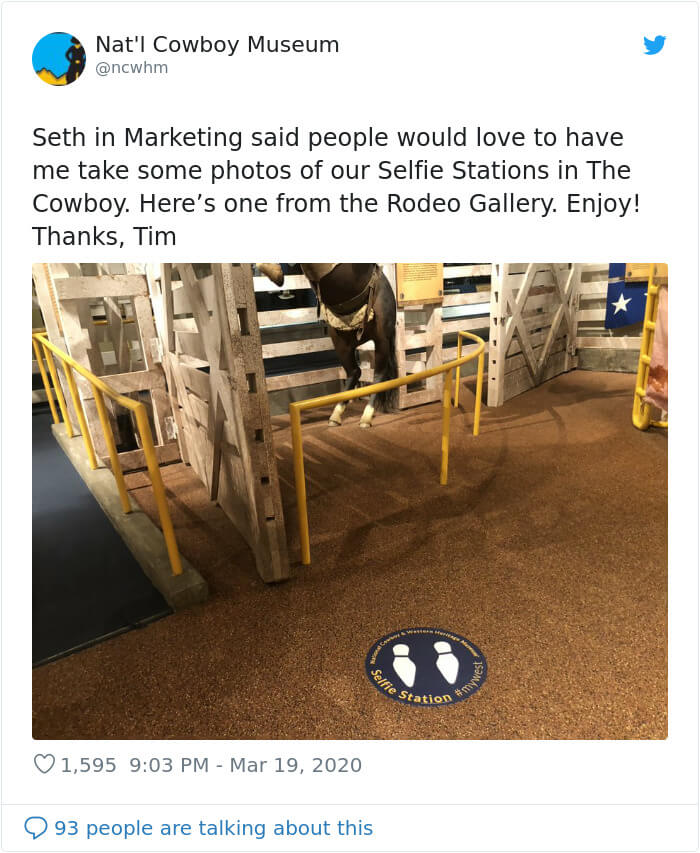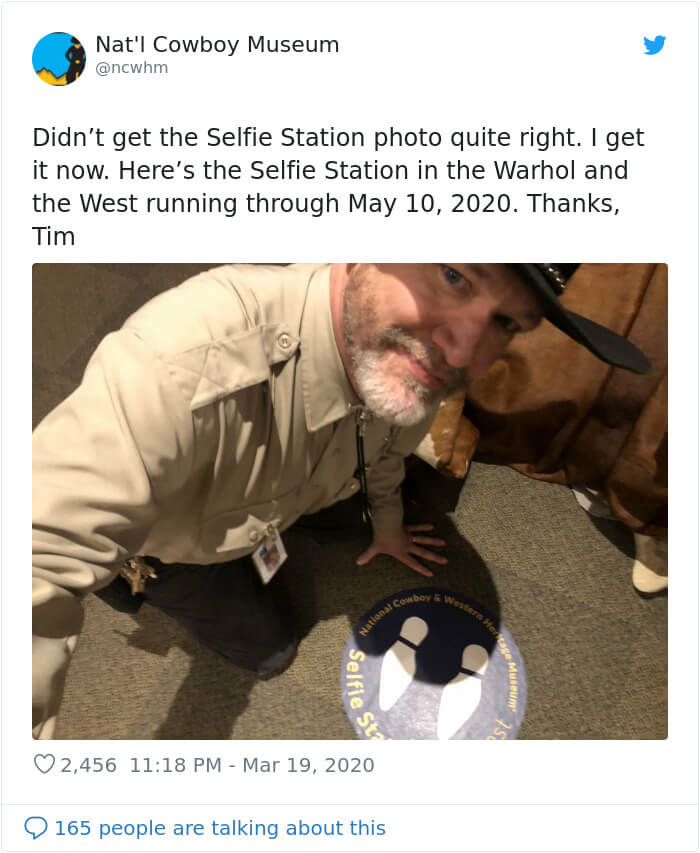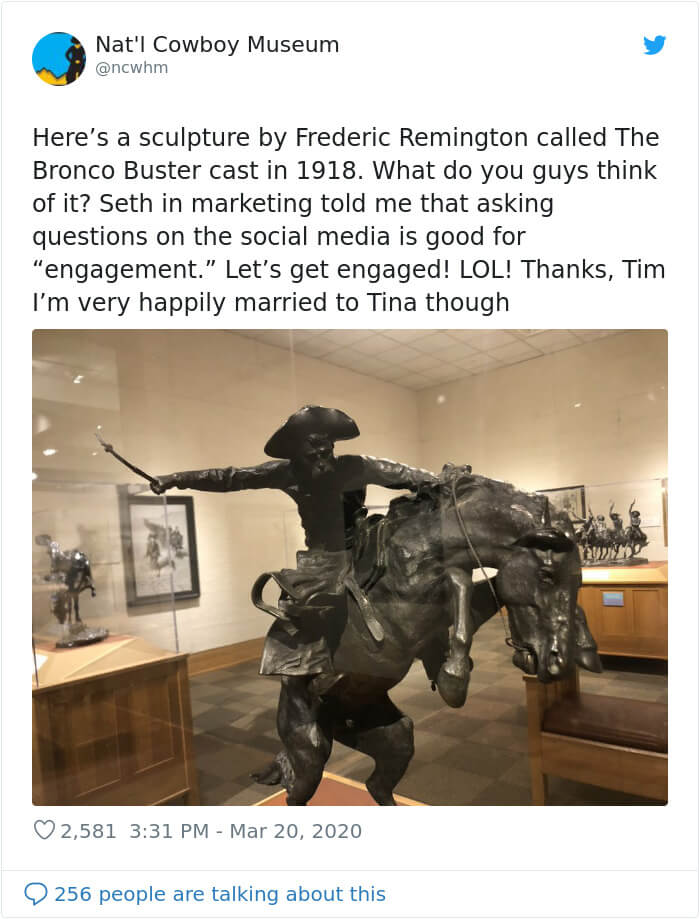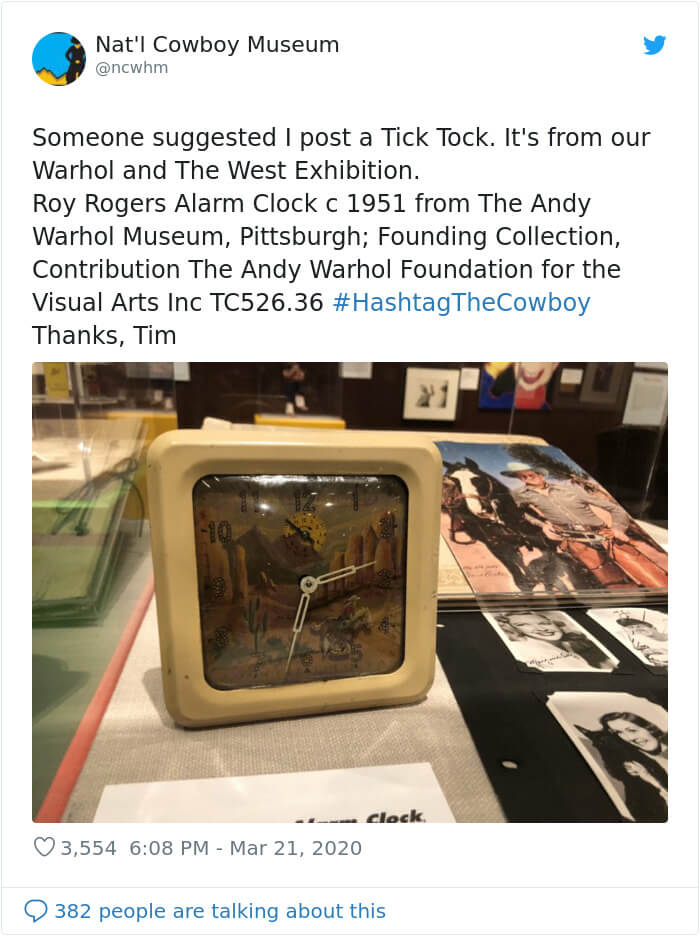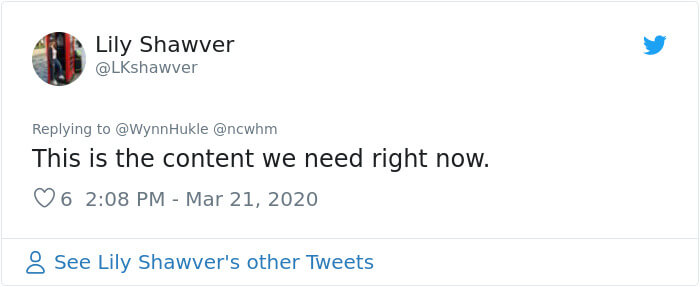 [social-share align="center" size="m" counters="no" buttons="facebook,facebook_like"]