Recently a video of a critical care nurse vent viral, where she was sitting in her car, desperately pleading for people to stop panic buying food at the supermarkets. Dawn Bilbrough, was coming back from a 48-hour shift, from a hospital she is working, in York. She shared a video on her social media saying to people to stop hoarding all the foods from the supermarkets during this coronavirus outbreak.
You can see Dawn on the video quite shocked, sitting in her car after she had to go back because there was no food left in the supermarket. In the video, she is saying that there were no fruits or vegetables in the supermarket and that she was going to buy something for the next two days. She was quite shocked because she thought to herself what healthy foods she is going to eat.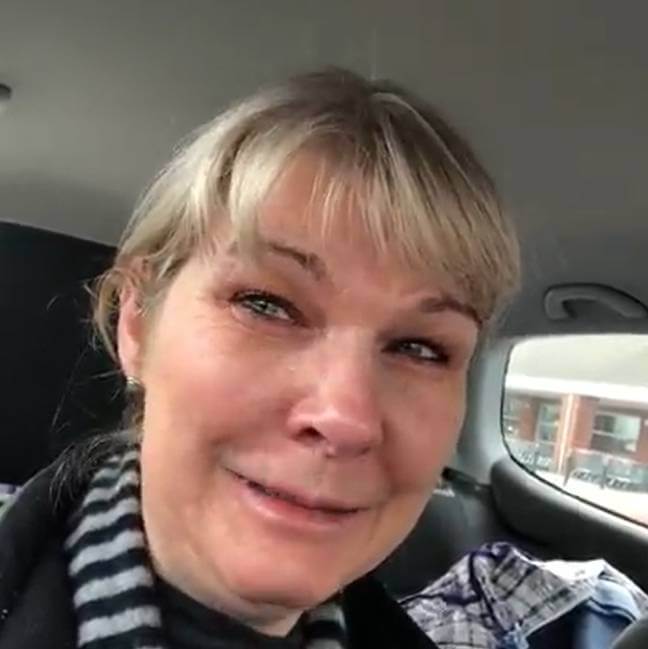 IN the video, she says to people to stop hoarding and striping all the shelves from foods that a lot of people need, and that she is the one that will be taking care of people who are affected by this virus. She needed those fruits and vegetables to stay healthy and strong so she could do her job right.

Dawn has later talked to the local news saying that she even cried a bit inside the supermarket because she wasn't aware that this was happening. At that moment she felt scared that she and other people that need those kinds of food won't be able to get it. She added that NHS workers and colleagues are constantly making each other feel good and positive, and at this time, a time of mass panic, the moral at hospitals has been superb. 
At this time in the UK and many other countries, supermarkets, due to the mass demand for numerous types of food and drinks, have to create measures so everyone can get what they need. Many supermarket chains have created an hour of shopping only for elderly and vulnerable people, who at the beginning of this outbreak wasn't getting any food they need.
With love, your M&S family pic.twitter.com/Ck648V8WlU

— M&S (@marksandspencer) March 19, 2020
One supermarket chain called M&S has announced that starting from the 20th of March, they will set aside one hour of shopping for the elderly and vulnerable and one more hour for the NHS workers.