Areema Nasreen is a 36-year-old mother of three. She is currently fighting for her life in the Walsall Manor Hospital, a hospital where she had been working as a nurse for almost 16 years. 
Her colleagues are now taking care of her and doing everything in their power to save her from the deadly virus. It all started as light symptoms for her. In the first days of the virus taking over, she would complain about having constant muscle pain. 
A few days later she began to fall ill and had a temperature that would not go away no matter what. She soon became suspicious of being infected with the coronavirus. The illness would get worse. She would develop a severe cough that later would turn into problems with her respiratory system. She was then sent into Walsall Manor Hospital, where she is held under intensive care.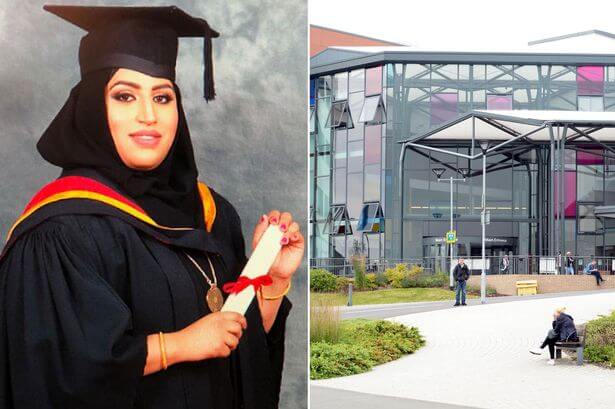 Her sister claimed that Areema was a healthy woman. She had no record of any past illnesses before being diagnosed with COVID-19. Her sister also claimed that this virus has no remorse. It will stop your life unexpectedly without caring about your age or gender. 
You might hear on the news that people dying from the coronavirus are people aged 60 and above. But today, while I was reading on the news, I saw that an 18-year-old girl had passed away due to the virus. 
More and more young people are suffering the consequences that COVID-19 brings. Most of them do not pass away, but they still do suffer, and in some cases, their symptoms will be so bad they will suffer all their lives. 
This virus affects your lungs, and if you get severely ill your respiratory system might get permanently damaged. This started as an inconvenient joke, but now it is a reality we are all facing worldwide. 
The only way we can prevent the disease from entering our system is to isolate. Staying inside is the only chance we have to not become infected. 
Yes, we all miss going out, partying, getting a cup of coffee with our friends, and even going to work. The bright side of this is that we get the chance to finally appreciate the life you had. Many of us would give anything to take a long break from work, rest on the couch and just do nothing for once. Now our wish has been granted, just so we could see how beautifully exhausting it was before.