Becki Jo Allen and Indiana, her only young daughter, were living a quiet and undisturbed life in the UK. But, one day, Indiana's mother started feeling nauseous, and she started suspecting that she might be carrying a child.
View this post on Instagram
As it turned out, Becki-Jo was really pregnant, but she wasn't carrying a child. She was carrying three children. But, on the delivery day, she and the doctors survived an even bigger surprise. The chances of this happening to another person are 200 million to 1.
Indiana and Becki-Yo are located just outside of Liverpool, England. They were living a happy and unsuspecting life, when all of a sudden, one day, Becki-Jo started noticing weird things happening in her body. It all began when she first noticed that she was always feeling nauseous.
Becki-Jo mentioned that once she noticed the changes to her body decided to do an early scan. So, she was pretty shocked once she found out that she is carrying triplets. She also added that the biggest thing was the fact that they don't have triplets in their family.
View this post on Instagram
Becki was shocked by the news, but she didn't hide the fact that she was delighted to hear that. And, her daughter, Indiana, was even happier because of the fact that she was about to be a bigger sister to three. Lots of people tried to help Becki and give her both the emotional and physical support she needed in order to prepare for the task.
But, it didn't all go smoothly for Becki. In fact, in the 31st week of her pregnancy, Becki-Jo was rushed to the hospital because of complications. That's when she delivered the three babies with Caesarean Section. And, because of the fact that they were prematurely born, the babies were undeveloped and small.
The smallest baby of the three was Rocco, and he weighed in at only 3,3 lbs. The other two brothers were only a bit heavier than him.
The premature birth and their size were a big problem. So, they needed to spend nearly six weeks in intensive care.
There are tons of problems surrounding triplet pregnancies, and a lot of the times, not all three fetuses survive.
But, Becki's triplets pulled through and beat the odds. They fully developed after the six weeks, and they were able to go back home.
After the initial problems, Becki-Jo thought that her boys were not identical. But, even if she felt that way, people continued to ask her which one is which. Even strangers were stopping her on the street and ask her.

So, she decided to do something about it and investigate her suspicion further. So she contacted a lab in order to perform a DNA test on the three babies. The results came out, showing that all three babies were genetically identical. The chances of this happening were 200 million to 1.
As you would think, with triplets on your hand and a young daughter, you will burn through a lot of resources fast. As Becki-Jo puts it, her washing machine is on 24/7.
People continue to stop Becki-Jo and ask her random questions about the triplets. They get lots of attention when they are out and about.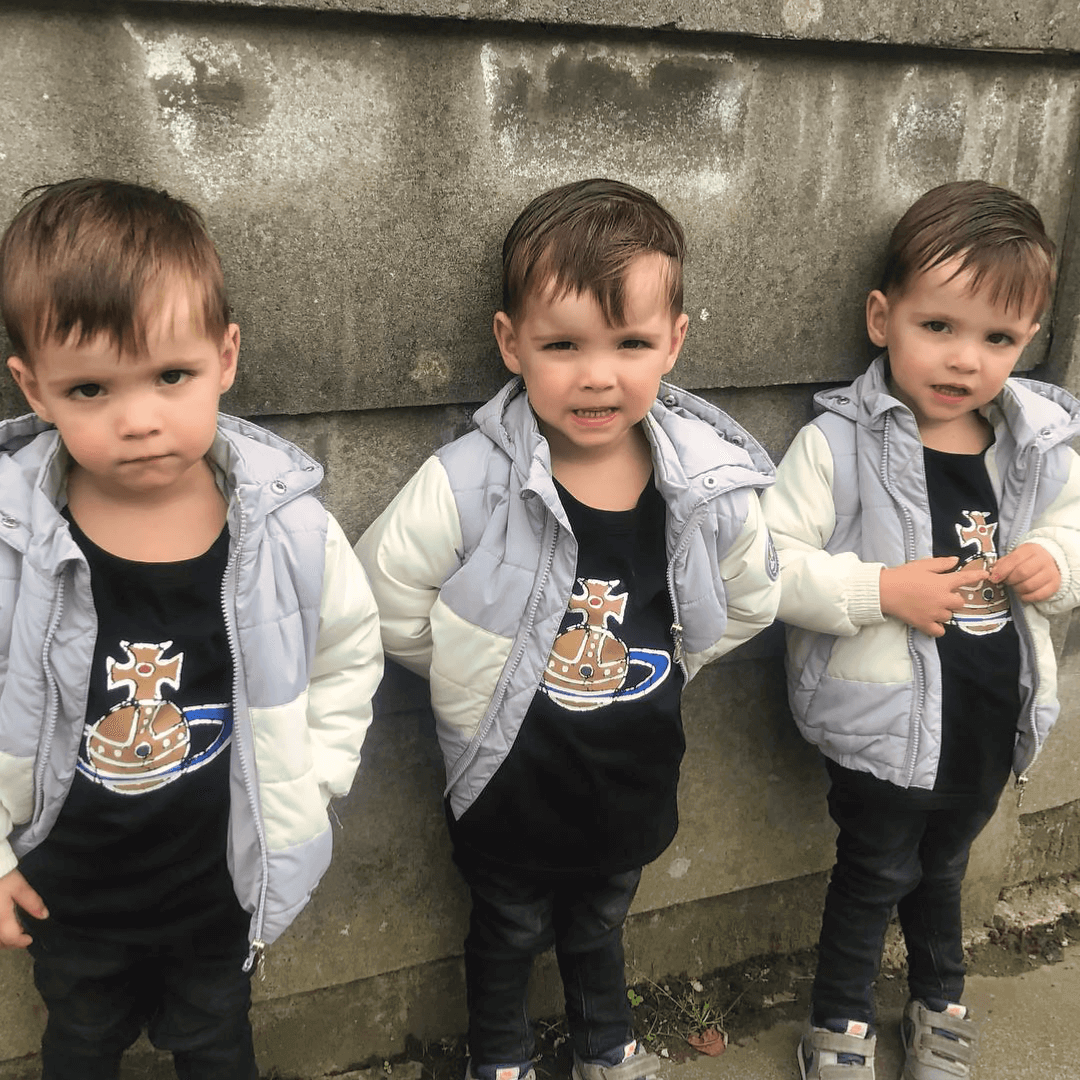 Make sure to share this article and educate people that you can always beat the odds, you just need to believe! Take your thoughts in the comment section below and tell us if you think that the babies are cute!