If there is anything worse in this world, is your house going on fire? But your house on fire while nobody's in the house is only going to cost money. How about your house catching fire while six or seven family members are in the house? Well, that's what happened recently in the house of Derrick Byrd. He is only twenty years old but he is being applauded as a very brave young man and for some, he is a true hero. If your house was on fire, would you risk your own life to save one of your siblings?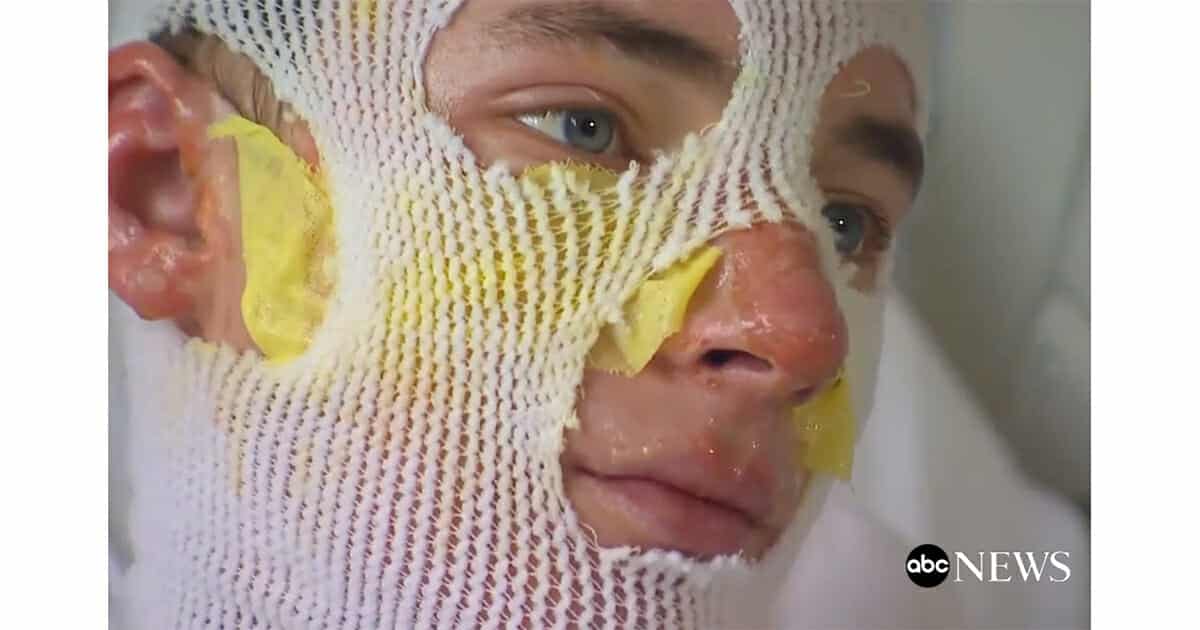 Derrick sure would. He was just relaxing at home with his family members when they realized that their house was on fire. So everybody started to rush outside beside the people that were on the second floor. Derrick started to help his sister's children escape from the roof, where they would jump and he would catch them. And he managed to help everybody get away safe, except his self. He even rushed in the house to save his little niece, Mercedes and got a third-degree burn because of it.
It all happened when Mercedes saw her mother, Kayla fall from the roof while trying to escape the fire. That's when she was terrified to jump for her life. So Derrick was forced to make the tough decision of rushing inside the house and grab Mercedes in his arms. He put a cover around her so that she wouldn't feel the flames or would not get choked from the smoke. And when he got out with his niece in his arms, everybody was happy. But then he learned that he got a second and third degree in his face and body. Despite all the suffering, the brave Derrick says that he is not a hero and that he would have done it again.