While the majority of us get to stay home, isolated, and safe, health care workers are on the front lines dealing with this horrible outbreak of the coronavirus. Every day they go into work risking their lives to help the ones that need their help. Outbreaks like this don't happen often, and because this one is one, unlike the world, has ever seen, we need those people to make sure everyone is taken care of. Each day they come home from work exhausted, and the only thing they can do is imagine what it will be like the next day.

A lot of doctors and nurses have been sharing photos of themselves, showing the bruises that they have gotten from wearing all the protective gear during their shift. Since sharing those photos, a lot more people have realized that this situation we are in right now is no joke. Seeing all of the health care workers face all of the recent panic and death, gives you another sign that they will do anything to protect and help anybody in need, even if they risk their life.
"We aren't heroes, we are just doing our jobs, and right now our jobs are asking more of us in a time when we have fewer resources to work with. We are doing this because we care."
– Dr. Nicola Sgarbi
One of the #COVID19Heroes on fighting the pandemic.https://t.co/pNddulfSws

— CNN Heroes (@CNNHeroes) March 22, 2020
As we said, a lot of nurses and doctors have been posting selfies on their social media of their bruised faces showing what they have to go through. One of the first health care workers to go viral with his photo was Dr. Nicola Sgarbi. He is one of many Italian doctors who are looking after people who have tested positive for the virus. After his long 13-hour shift, Dr. Sgarbi, where he took care of people positive of the coronavirus and others that were in his hospital being treated for other illnesses, he managed to snap a photo of his face after removing all of his protective gear. On his post, he wrote that he didn't like taking selfies, but he thought, why not take a photo of his face after the grueling 13-hours spent in the ICU.
After posting the photo on his social media, the picture went viral pretty quickly, and people from all over the world have flocked in to thank him for his hard work. After receiving all of those messages, Dr. Sgarbi commented that he doesn't feel like a hero, and says that he is like everyone else. He added that now more than ever, he is proud that he can use his knowledge and will to help as many people as he can alongside his brave and amazing colleagues.
Seeing Dr. Sgarbi's photo, other health care workers started posting pictures of their faces where you can see the red lines and bruises from wearing all of their protective gear that is needed. With seeing those dark red lines and big bruises, you can tell that they are working non-stop and giving everything they got for others. Alessia Bonari is another nurse from Italy that shared not only a photo of her but also has mentioned the problematic reality that health care workers deal with every day. She has said on her Instagram post that the gear is hard to wear. Once they put on their lab coats, they start sweating, and from the moment they put everything on themselves, they can't go to the bathroom or eat and drink until their shift has ended.
Not only do these photos serve as a reality check, but they also need to remind us that we need to stay home. All the young people who think that they can't catch the virus or they won't be as affected as the older people still can transmit the virus to people that aren't as healthy and strong as them.
By respecting the doctors and nurses and staying at home, you increase the chances of hospital having more available beds for patients that need them.
Nurses and doctors have also shared the chaos that they're facing in the hospital each day as more people are coming in to be treated for coronavirus. Health care workers have created an online document, where nurses and doctors share their stories from their experiences during this outbreak.
It is said that the online document for health care workers to share their stories has been created by Sonja Schwartzbach, who is a nurse from New Jersey. She wanted to prove to the public that the media is not fully sharing the harsh reality that is happening in the hospitals. When opening the document, the health care worker was greeted by a message saying that the stories that you will write here have to be heard from the public because they don't know what is truly happening inside the hospitals. The nurses and doctors that wrote stories in the document have been kept anonymous, in order not to fear of losing their job.
Sonja Schwartzbach, the nurse who created the document, succeeded in making the document viral because she has a lot of followers on her social media. Naming the document "Covid-19: Mission for Masks", Sonja wanted as many health care workers to share their stories as possible. One nurse wrote that the hospital she was working at didn't have the needed protection gear that health care workers need to work in such dangerous situations. She was told to use a bandana instead of a mask because they ran out of masks.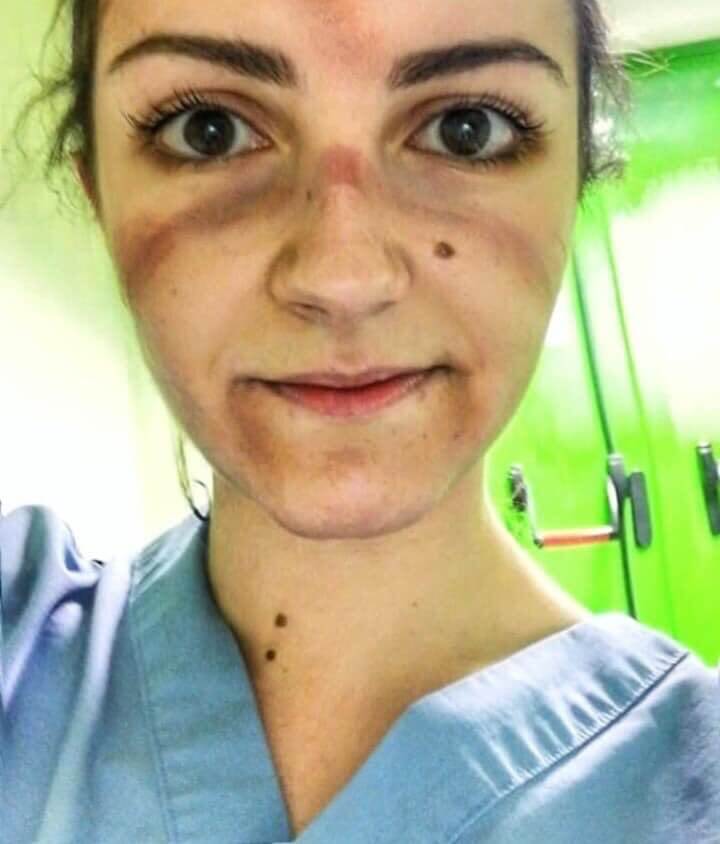 Every health care worker knows that outbreaks like this are part of their job, but to do their job, they also need to be protected. Many of them wrote that as they are taking care of sick patients, they need to feel safe as well. Many have called out officials to look closer to their problems and urge officials to get their needed protective gear to do their job correctly.
Some even said that they needed to reuse some products, which at a hospital can be pretty dangerous. This is saying that they are literary risking their lives to help out their communities. Health care workers have said that this outbreak is going to change their lives, seeing people every day and doing your best to make them better, and some not surviving can take a toll on a person. Plus, having the thought in the back of your mind that with the shortage of protective gear, they might catch the virus and spread it even more.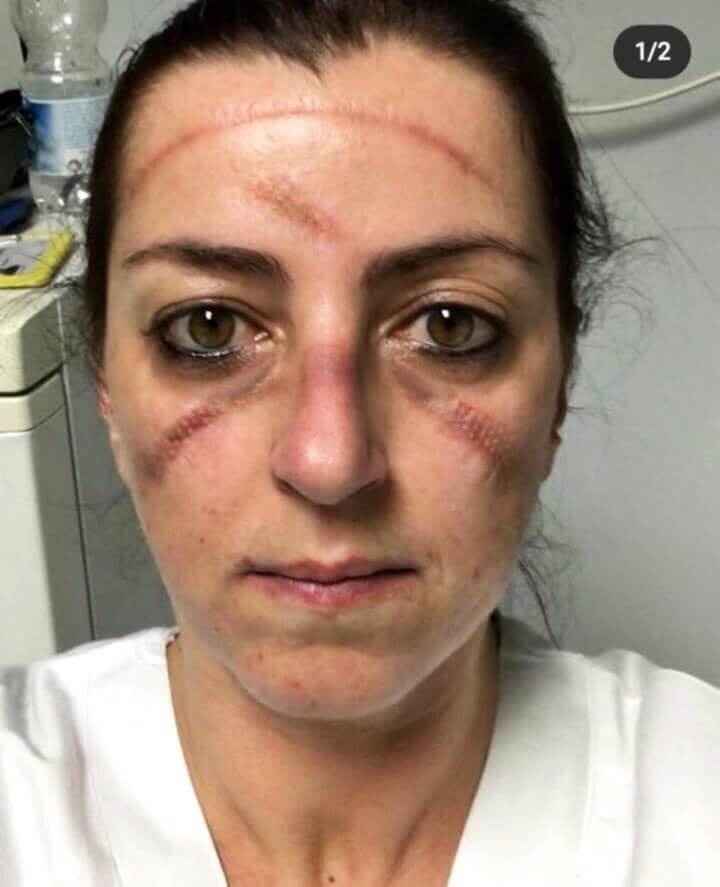 The internet has seen a lot of people from home posting photos with masks on their faces, thinking they look cool with the mask on. That mask that they wear could have been donated to a hospital where it would have been used by one of the health care workers. Stop posting photos like that, and let those masks be a type of honor badge for health care workers around the world who are battling an enemy never seen before.
We urge people that may have a surplus of mask laying around their homes to donate them to their local hospital, where they will be used for sure.