Every time when you come across a photo album. You always have to leave what you are doing and sit there and look at all the photos. By looking at the pictures, you can be reminded of the times when you were younger and laugh at the excellent times that have passed. Seeing yourself with that weird haircut that your parents gave you and wearing clothes that you would never wear nowadays. Some time ago, there was a trend going on where people would find an old photo of themselves with a family member or a friend that was taken a long time ago and would try and recreate it. They would stand as they would have in the photo, they would take the picture in the same place where they took the old one, and every photo that popped up online was terrific and funny. Father and son, Andrew and Michael Gould, from Auburn, Washington, wanted to do the same thing. They found a photo that was taken in 1998, where Michael was sitting in Andrew's lap, inside Andrew's police car.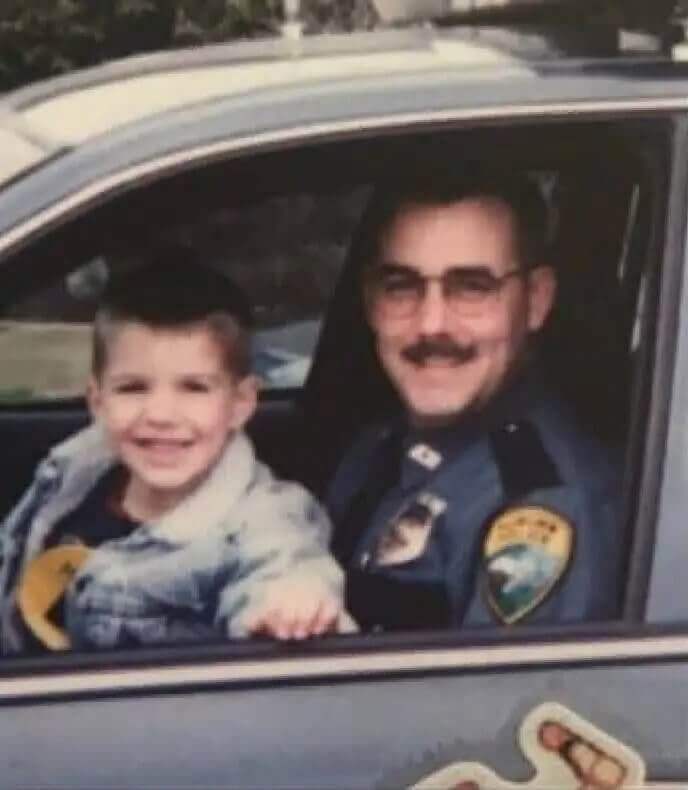 They thought that celebrating father's day with this kind of photo would be fun. Back then, when the photo was taken, Michael was only six-years-old, and for Father's day, he gave his dad a card that said, when he grows up, he will be just like his dad and will become a police officer. In the old photo, you can see them both smiling and having a good time in each other's company. When they went out to recreate the picture, Andrew got inside his police car. Still, this time, Michael was way bigger then he was as a child obviously, so he had to squeeze in the driver's seat and sit on his dad's lap. Michael has stood to his word also and has become a police officer as his dad, though they aren't partners and don't work for the same police department.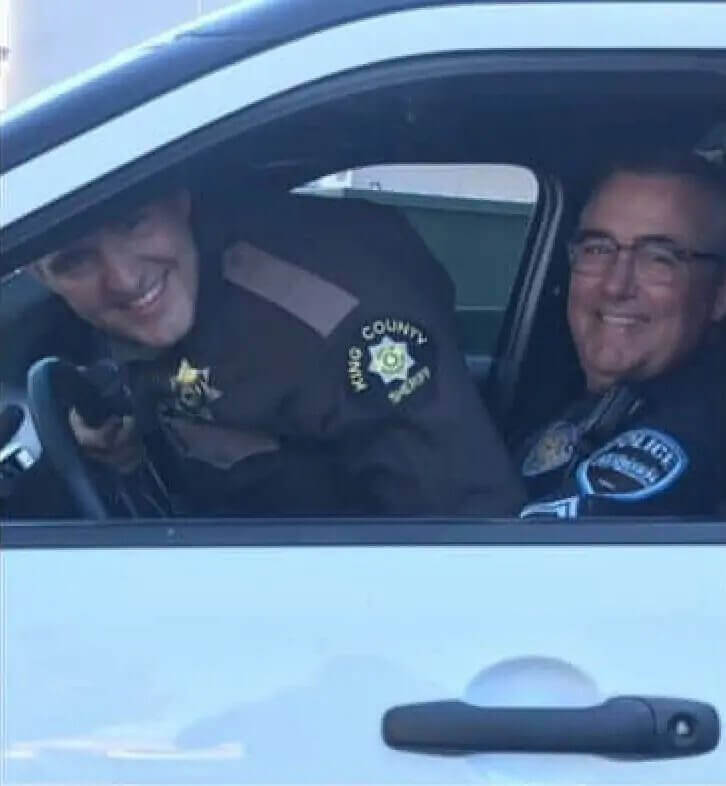 Although a lot of time has passed, more than 20 years and Michael has grown up, and his dad has become old, one thing has remained the same, both of them are still smiling and having a good time. The police department that Michael is working for posted the two photos side by side on their social media. They captioned the photo with how the father and son have recreated a picture that was taken 20 years ago. And, hope that every dad has a fantastic day with their children like officer Gould has had with his son.