The life stories of celebrities that we all admire and their path to fame always fascinated me because they show us that everyone, no matter how famous they are, were once doing all in their power to achieve their dreams and worked hard to make a name for themselves.
Donald Sutherland is a Canadian born actor whose impressive acting career spans almost six decades. He has been part of over 150 movies and series and played along some of the biggest stars in the world.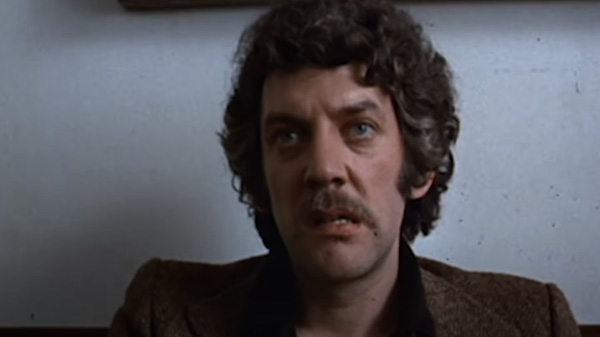 But his life wasn't always all rainbows and unicorns. In fact, when he was young, he was often teased about his looks, especially his ears. He remembers one time when his friends started calling him Dumbo how he asked his mother whether he was good looking, according to 60 Seconds. "And my mother looked at me and went, 'Your face has character, Donald.' And I went and hid in my room for at least a day."
Speaking of his beginnings in acting and the first audition he had, Sutherland recalled how he was told he did a terrific job, but still, they couldn't cast him for the role. "I mean, we have to– the reason why we're not casting you is because we've always thought of this fellow as a kind of — a guy next door sort of guy. And to be absolutely truthful, we don't think you look like you ever lived next door to anybody.' No. But it's the story of my life, you know."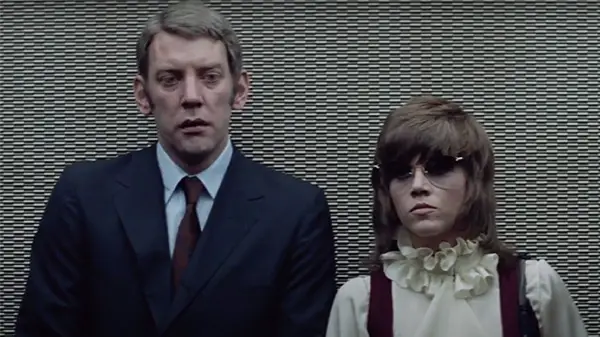 Ironically, one of his biggest roles came thanks to his big ears he was mocked for when he was younger.
In the World War II Dirty Dozen, Sutherland was supposed to have a minor role, but when the lead actor refused to do a specific scene, director Bob Aldrich said, "You with the big ears, you do it." And that changed young Sutherland's life.
He starred in the movie M*A*S*H in 1970, and that was his major breakthrough.
In the years to come, Sutherland's undeniable talent only shone brighter and brighter and he's today one of the most famous names in Hollywood.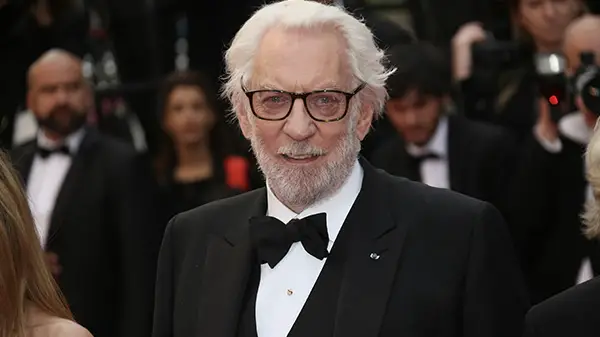 In 1971, he played alongside Jane Fonda in Klute. It was believed he had a love affair with her back in the day while he was still married to wife Shirley Douglas. "We'd already been cast but had not started shooting. And one day, [Fonda] made it very clear, via a somewhat provocative suggestion, that I should come home with her. And I just said, [pause] 'OK,'" Sutherland told Rolling Stone.
When asked of his dad's affair with Fonda, Sutherland's famous actor son, Kiefer, said he didn't know about it at and added, "No, but he'd probably say, 'I fell in love'"
"I understand that. People do. And when they're falling in love, they believe in everything so strongly and passionately, this kind of heightened experience, that it's very hard to judge somebody for it."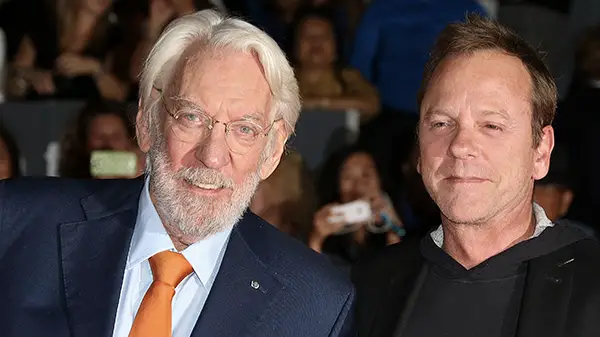 Although great Donald Sutherland had the chance to share the set with a number of prominent actors, it seems he's very much fascinated by two of them. "I've worked with two women who, more than anyone else, have impressed me with their genius: Helen Mirren and Jennifer Lawrence," he told Reader's Digest. "The intelligence, wit and capability those two have is breathtaking. I love Helen in every respect, in how she conducts herself in a press conference or an interview. Everything about this business, Helen does to perfection."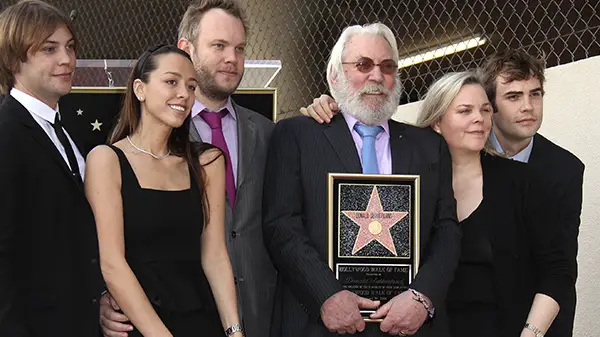 Among the number of awards that testify of his greatness in the field of acting is the "Honorary Award" by the Academy for his life-long contribution to film. Great Sutherland was also honored with a star on the Hollywood Walk of Fame in 2011.
The 85-year-old actor is not planning on leaving his job and we are glad to hear that because we know he still has a lot to give to us in the years to come.