Here you will be able to see a DrillDance performance, which is performed by a team called the Black Diamonds. These girls will amaze you with their abilities, dancing to the iconic Queen song "Bohemian Rhapsody." You can usually see DrillDances like this one is special events and events hosted by school all around the country. The teams or squads, as they may be called, are consisted of multiple people performing together.
This type of dancing is often confused with cheer dancing. To be clear, this has nothing to do with cheer dancing, because the dancers do not perform any athletic routines during the show. Their habits are choreographed to a specific song or a theme that's picked before, and they dance simultaneously.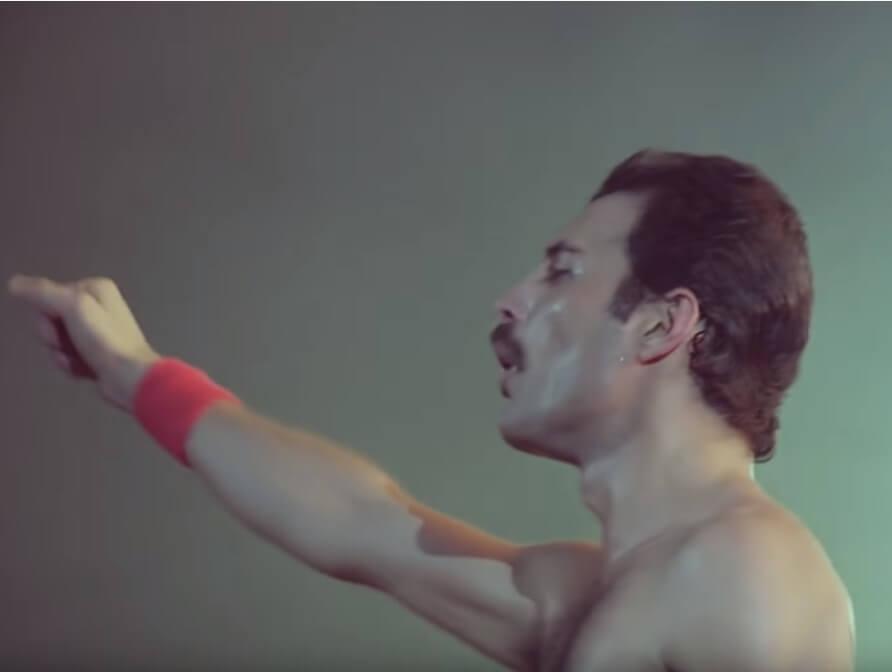 In the video, you can see the girls who are dressed in half black, half colored print, and they are holding orange props that supposed to represent feathers. With the moves of their bodies and props, they mimic the words from the classic Queen song. The way they move about with the accessories, the waving and turning, in a way, they bring the song to life. 
While seeing the performance, you begin to notice how much physical and mental strength is needed to pull off all those moves. Almost gliding across the stage, they breathe life into the words that are sang by Freddie Mercury himself.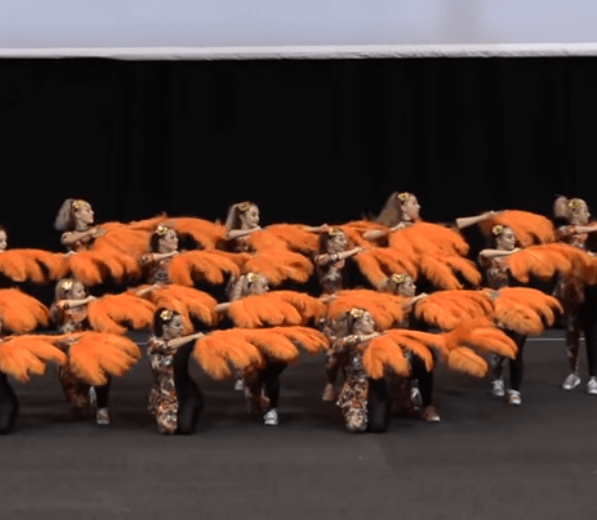 At one point in their routine, they all come together to form a line and depict a mirror reflection or a shadow-like image. They hold that position for a while, and after, they break the line and start to drift off one by one. We also have to mention the absolutely iconic song that is blasting in the background. Undoubtedly the best songs that Freddie Mercury ever wrote and performed. This six-minute masterpiece combines opera and hard rock, something that Freddie wanted to try to put together. This song was a part of their album called "A night at the opera," which released back in 1975. Play the song anywhere, and you bet that everyone around you will know the name of the song and maybe start to sing along. Generation after generation, at one point in time, hear the song and fall in love with it. It even has a film named after it, depicting the rise on the rock band Queen. Some people even consider the song, the greatest piece of rock and roll music ever created.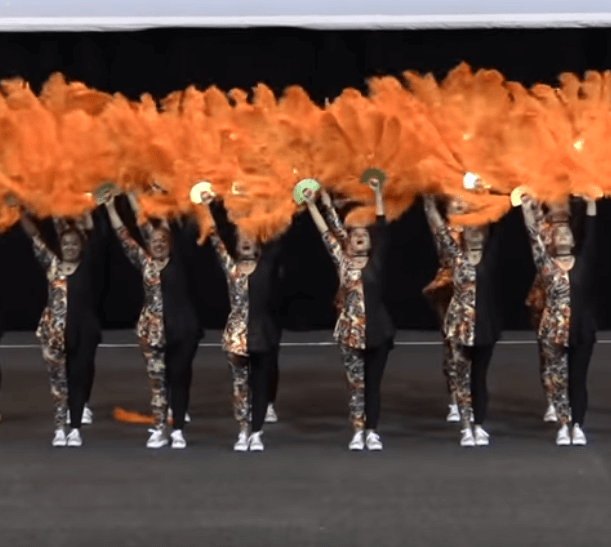 And we have to credit the ladies of giving it their interpretation and making it even more loveable. All those perfect moves, choreographed, so every single person moves correctly, had to take numerous hours to perfect, and countless group sessions to mastering the whole routine. All of the work they put in can be seen on stage, and the crowd sat there almost hypnotized by every sequence of moves.
They did an amazing job, representing every bit of the already perfect song. They gave it their all, not stopping at any point even at Brian May's high paced guitar riff. At the end of the performance, they come together, forming a flower, and rotating their props as Freddie's piano slowly fades away in the background.