The role of Charles Ingalls in Little House on the Prairie remains until this day one of the greatest father roles in the history of film. The series itself taught people how to live a humble life as "it is the simple things that matter most."
However, before this iconic role, the actor behind it, Michael Landon, landed another role in a long-running series that would help him make a name for himself, that of Little Jose Cartwright in the western show Bonanza.
Landon was much loved by fans for what he had to show on the screen and his talent earned him a number of awards, including a Golden Globe nomination in 1979 for Best actor in a television drama series for Little House on the Prairie. The show won 4 Emmys and additional 16 nominations. That spoke a lot of the popularity of the show and the cast who became America's sweethearts practically overnight and kept the status even 37 years after the final episode aired.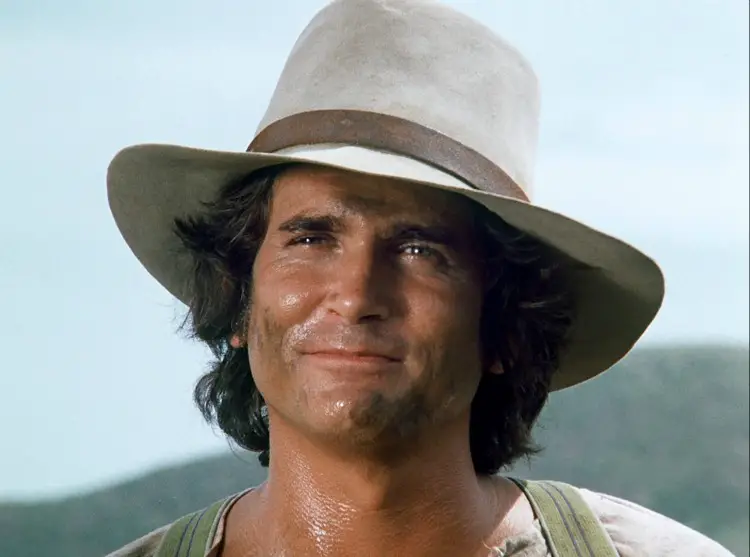 What is very interesting about Landon is the story of how he found himself in the acting business. As a pretty handsome young man, he worked at a gas station near the Warner Bros Studios in Los Angeles where he caught the attention of a talent agent, Bob Raison. However, before he got inside the studio to film his debut TV series Telephone Time, this young man, whose original name was Eugene Orowitz changed it to whom we know today as Michael Landon.
Landon played plenty of roles in famous movies, including Highway to Heaven, and got a star on the Hollywood Walk of Fame in 1984.
The heartthrob tied the knot three times, but it was his third wife Cindy Landon whom he called the love of his life. The two remained together until Landon's tragic death in 1991 at the age of 54. Landon was a father of nine children and all of them agree he was the dad everyone would ask for, caring and loving, a true interpretation of Charles Ingalls.
After his passing, Cindy spoke of his battle with pancreatic cancer and how he turned to the nature and changed his lifestyle thus became a vegetarian. He was also undergoing chemotherapy sessions, but his tumor doubled in a short amount of time and spread to his liver, so not much could be done.
"I could feel every nerve in my body," Chris, one of his sons with Cheryl Lynn, said in an interview with People in 1992. "Like it was all lit up. I was the father, and he was the son, I had to help him up the stairs. I am sad sometimes…when I think that I never said. 'Sorry.' I never looked at him and told him that I was sorry he was losing his life."
Landon was a very considerate man and he was aware he was losing the battle so he and his wife made sure they prepared the kids for what was coming. It was reported that he read them a book titled Butterflies and explained how his body would be like a cacoon and his spirit would be a butterfly looking down on them.
During his last minutes on Earth, Cindy was by Landon's side and she recalls his lasts words were "I love you!"
"I think it was watching him go through the whole process that prepared her", LeslieLandon, daughter of Lynn Noe said in an interview with People.
Cindy spoke of the time she first laid eyes on Landon during the set of The Loneliest Runner where he was the star and she was an extra. "I looked at this man and I just thought he was the most extraordinary man I had ever seen," she said in 1998. "It was not just his look, but there was something about his personality, about how he carried himself. There was a charisma about him and a strength that was just incredible."
"People thought he was extremely serious, but that wasn't Michael at all," Cindy told Closer Weekly in 2019. "He was excited about his work, but he always came home happy. He was a fantastic father who was curious about everything and loved to teach the children."
One of his daughters, Jennifer, who followed into his footsteps, recalls how Landon was very much respected by everyone in the family and how there was "a tremendous amount of discipline implemented in the house," but yet, her dad always made things fun.
"He had this ability to make you feel like something magical could happen or that you were on the edge of a discovery," she said speaking to Closer Weekly.