Recently Netflix released a picture of Bob Ross without his signature perm and beard which shocked everyone. People weren't sure if it was really was Bob or not.
Scroll down and take a look for yourselves…
The release of Netflix's Bob Ross documentary, Happy Accidents, Betrayal & Greed, has caused a lot of controversies…..
Ever since the documentary aired last week, there have some pretty heated debates amongst people online.
Since then fans of the late painter have taken to all social media platforms to oppose the long-standing scandal which has been going on behind the scene in relation to Ross' work.
Although Bob Ross brought people much happiness during his life, it appears much stuff going on behind the scenes impacted a lot of lives including his own son's.
Steve Ross followed in his father's footsteps and even appeared on his popular TV program, The Joy of Painting, however soon enough, their relationship began to decline..
Of course, they reconciled after Bob got ill, but there were a lot of problems and it's all thanks to 2 specific people…
The Kowalski Family.
The Kowlaksi family has had control of Bob Ross' company Bob Ross Inc ever since he died in 1995 and also controls the narrative around his image today.
They wrote about the alleged partnership:
"The back half of the documentary alleges that a combination of legal pressure, questionable ethics, and full-on bullying may have led to their ability to control the intellectual property and branding behind Bob Ross Inc. Ross, who is still a beloved figure in pop culture, has swaths of new generation fans with no idea how complicated the situation is, and thus, we have a mob on our hands. The name on their lips is Kowalski."
Ross, Bob's son spoke out against them before his father's death, stating that the Kowalskis asked him to get him to sign a "memorial agreement."
"It looked to me like they were trying to get Bob to sign his name over to them," Steve said, noting that the request, which the Kowalskis reportedly reiterated over several weeks, led to an explosive argument. "You could hear him screaming, 'I'm not giving you my name.'"
Apparently The Kowalskis didn't attend his funeral. "Even worse, they tried to keep secret the fact that the funeral was even happening."
The documentary explores all these tainted relationships during his life and how they have defined his back story.
This is really interesting to watch.
However apart from all that drama, people have been focusing on something totally different..
The release of the documentary has encouraged a few old images of the painter to be shared on social media.
However Netflix's recent release has probably been the most shocking of them all… which were pictures of the artist before his signature perm and beard.
Everyone was left speechless…
Take a look for yourselves… It's pretty shocking.
People went wild on Twitter …
Take a look at the post below: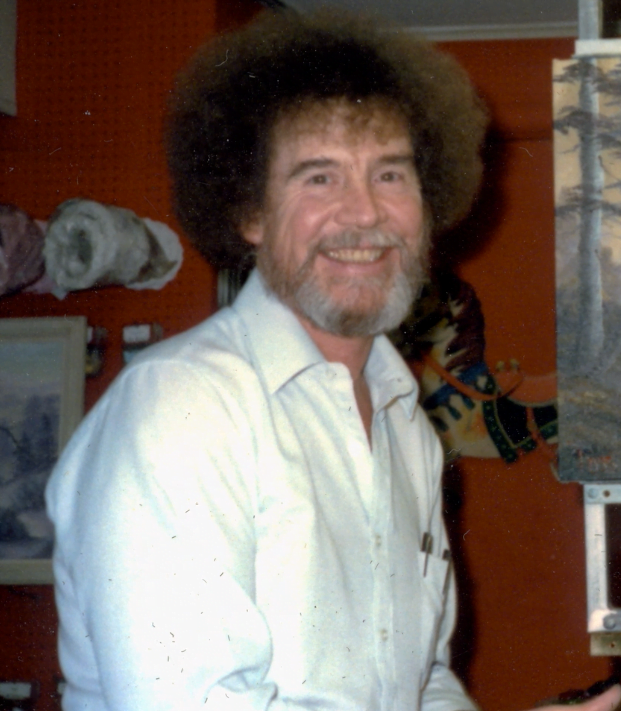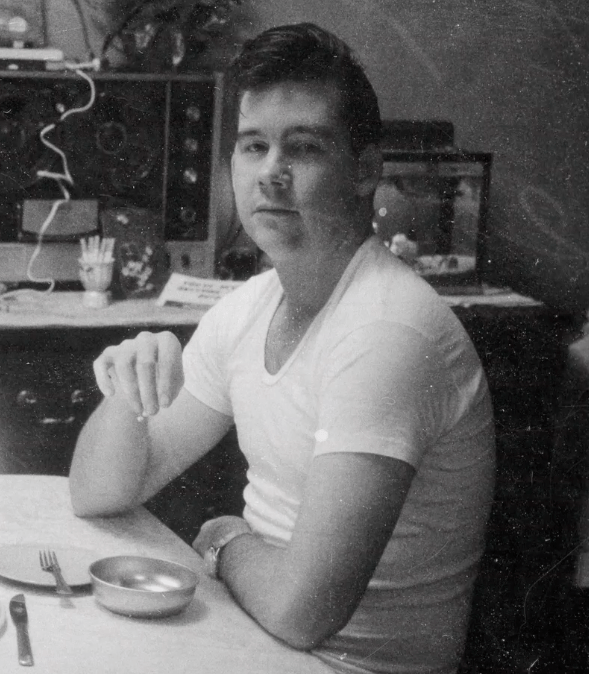 What do you think about the iconic painter's transformation?