When you talk about rescuing a dog, then to most people that means actually rescuing a dog from the rescue centre, not just only looking for a cute puppy.
A dedicated dog rescuer looks for a dog in need of rescuing!
Now, that's how Melani Andrews and a dog called Jake became forever companions, she went to Sacramento's Front Street Animal Shelter looking to find a dog to adopt that no one else would adopt.
The shelter said, on their Facebook page:
"This kind woman walked into our shelter and asked who the oldest, hardest to adopt dog was"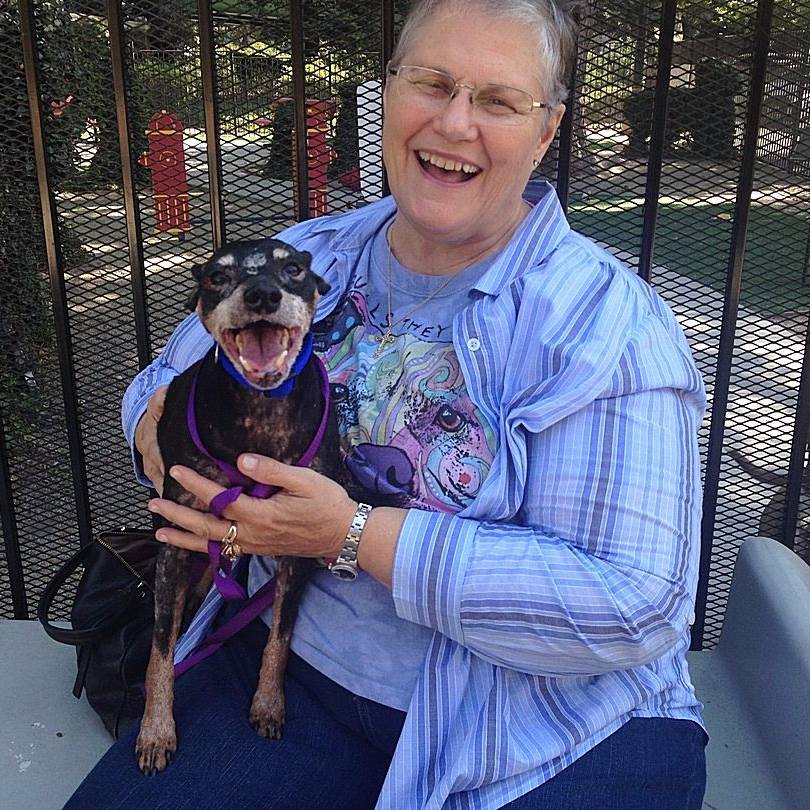 Source: Front Street Animal Shelter – The City of Sacramento
Melani really wanted to help a dog, but really she needed help too! The dog in need she was looking for was to hopefully also help her as a companion to help her through hard times and lonely moments.
The Grandmother of 72 had lost her husband shortly before she also lost her Staffordshire terrier, the 72-year-0ld grandmother lost her husband then her Staffordshire terrier who was a great comfort to her after she lost her husband.
Melani Said:
"I was feeling down and a little depressed,"
"My grandkids came over one night, and they said, 'Grandma, you need somebody to keep you company. You can't just sit around here all by yourself."
When she got to the animal shelter she was shown Jake.
"Jake has been with us for a long time, is a senior and has cancer in addition to skin problems," the shelter wrote on Facebook. "He was getting passed up time and time again. But Melani came to the shelter not just to find a great dog, but to save a life and give unconditional love to a dog in need."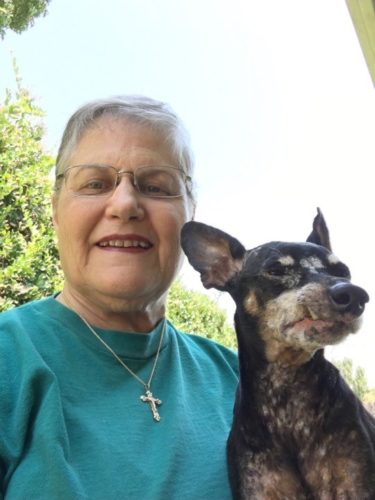 She wasn't bothered at all about veterinary bills for Jake, even though he was a 12 years aging dog with terminal skin cancer, was deaf and partially blind.
After all this Melani still wanted to shower this dog in need with love.
Melani said:
"Jake's two friends ignored me, but Jake perked up and started howling,"
"So I said, 'It looks like he wants to go, and I'll take him.'"
So had decided to give Jake an awesome good life, during his final weeks after taking him home, and Jake really settled into his new home quickly, he was so happy there!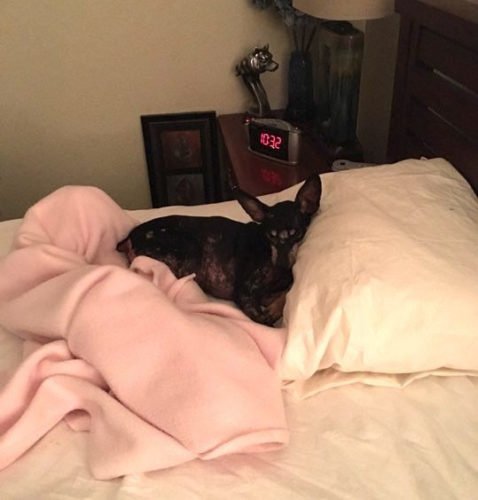 The shelter said:
"As you can see, it's a match made in heaven,"
"Every day I laugh a little bit more," Andrews said. "It's not so lonesome. I think [Jake] knows that I love him because he'll come over to me and he'll rub up against me and ask me to rub his backside. And then he'll nose me with his nose. And a dog that doesn't know somebody loves him wouldn't be doing anything like that."
This is a definite case of who actually rescued who, but above all we're glad that these two found each other.
SHARE, please, if you like this storey as much as me!