There are thousands of videos online, about how families plan out celebrations or surprise parties when their family member returns for Army duty. But Lisa Beal from Fort Bragg, North Carolina, wanted to do something even more amazing for her husband. Back in 2017, Lisa's husband was about to arrive home from a 6-months duty call from the Army, and for those six months, she wanted to lose as much weight as she could. She managed to lose 50 pounds for the six month period her husband was gone, but she wanted his arrival to be even more unique, so she wrote to The Rachel Ray Show.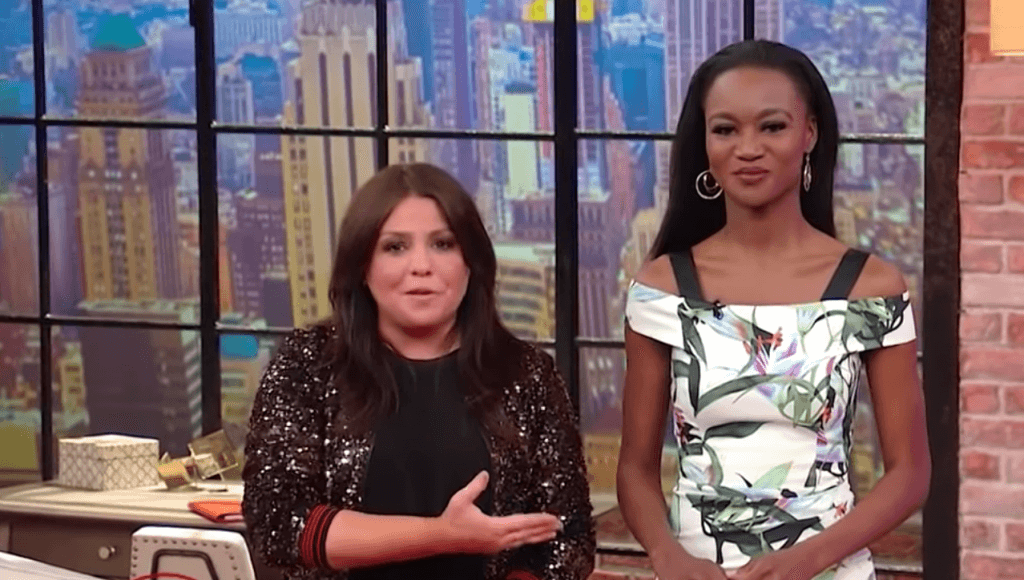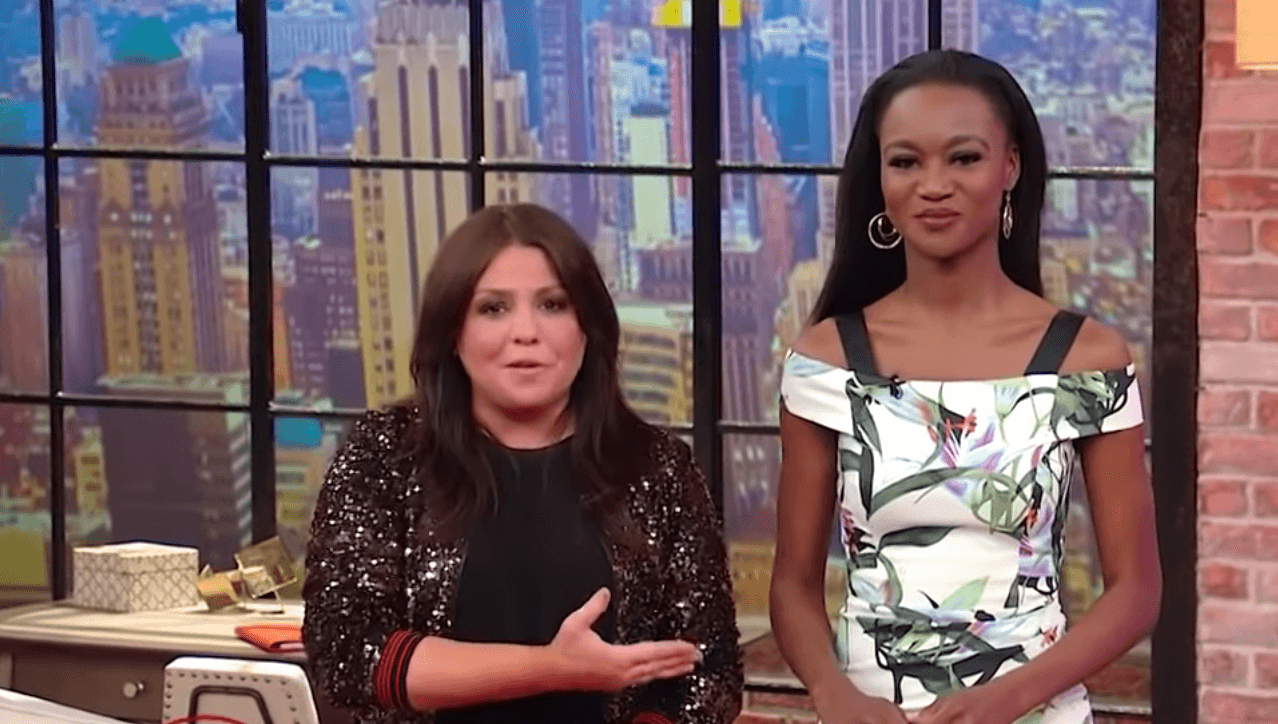 Lisa lost so much weight while her husband was away, but she still wanted a little help with her new look. Miss USA Deshauna Barber was also at the show with Rachel Ray, and she introduced Lisa to the audience. Being a US Army Reserves captain herself, Deshauna introduced Lisa and told her whole story to the people watching. She stated that the entire time her husband Sergeant Terrance Beal served the Army being deployed overseas, Lisa was working on losing weight.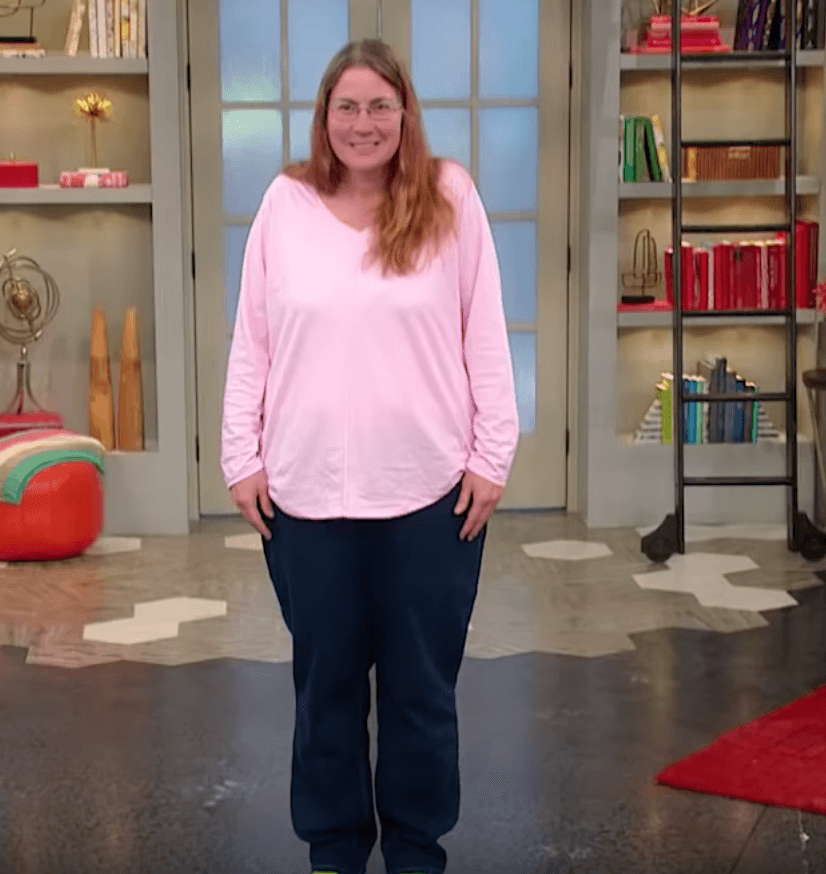 It is a big first clue that something is going on if you are called to go to a TV studio for your reunion. When you see photos of Lisa before her transformation, you can see that she is pretty shy and doesn't know how everything is going to go. But when Lisa is presented with a totally different look, you can see that she is now a confidant woman. Excited to show what she has achieved during the whole six month period.
At first, when Lisa comes out, you can see that she is still a bit shy, but all of that is because you don't get to be in front of a live audience and thousands of people watching you at home.
The whole new look is stunning. Her hair is amazingly done, having her long hair cut a bit, and her color has changed from a dull plain blonde to a gorgeous redhead. Her makeup is subtle yet brings out a couple of features like her hair and eyes. Deshauna also said that her husband is going to fall in love all over again when he sees her. When he lays eyes on her royal blue dress, her haircut and highlighted hair, and fantastic makeup, he will just be blown away.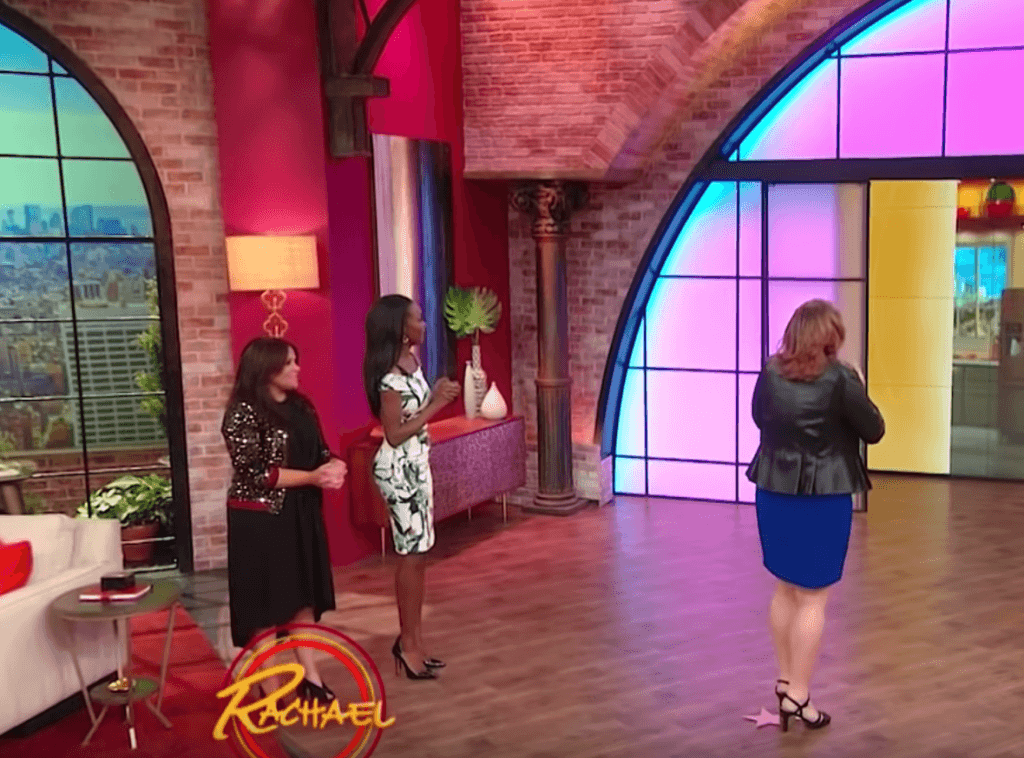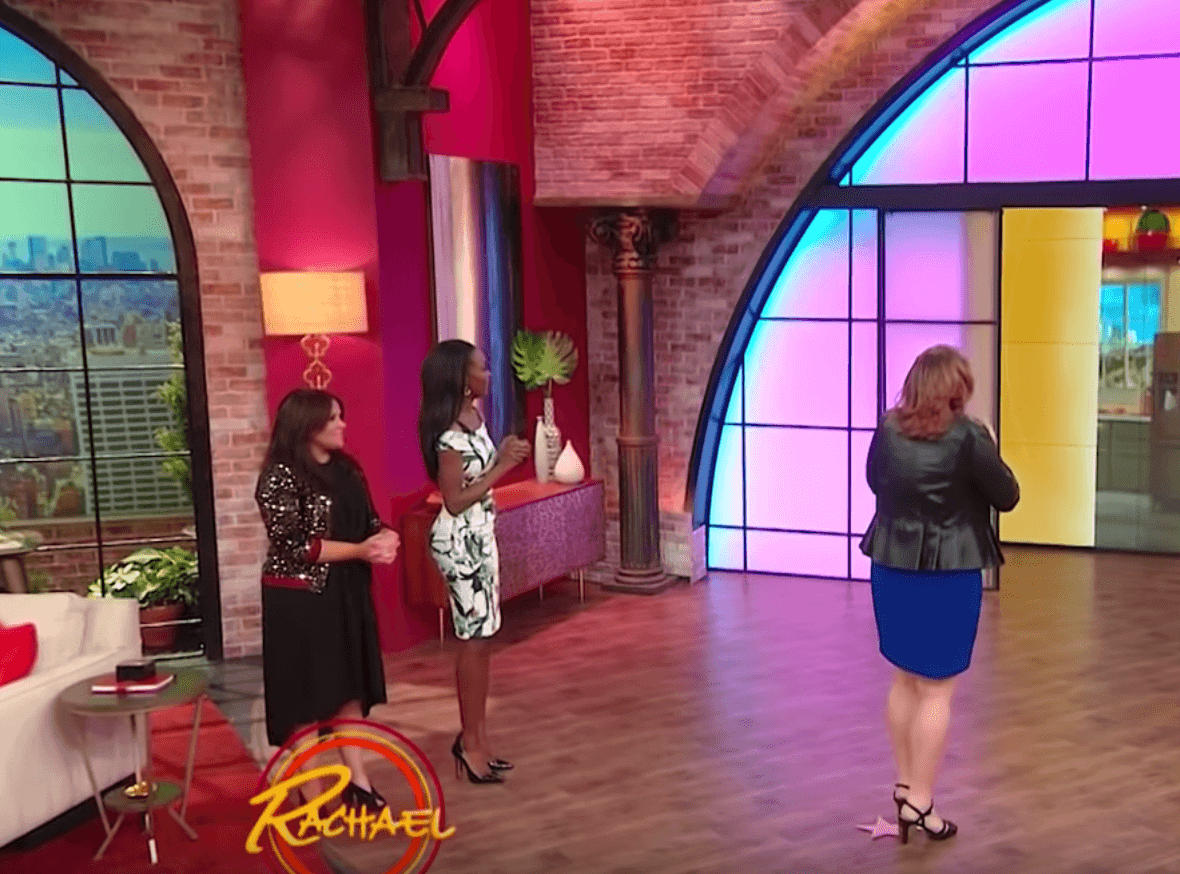 Let's be honest this new look is way better than the baggy pants and plain t-shirt she came in with. One last thing that Rachel Ray forgot to tell the audience. When all the team was doing Lisa's hair, makeup, and dressing her for the special occasion, they didn't let Lisa see herself in a mirror. Lisa didn't know how she looked, so it was a double surprise for her and her husband.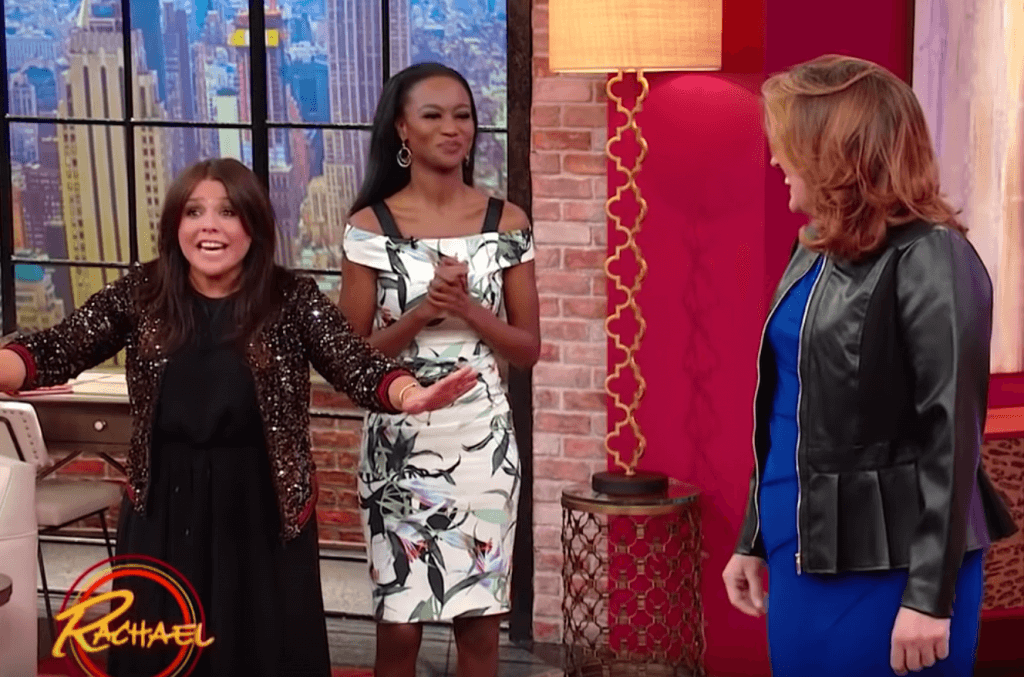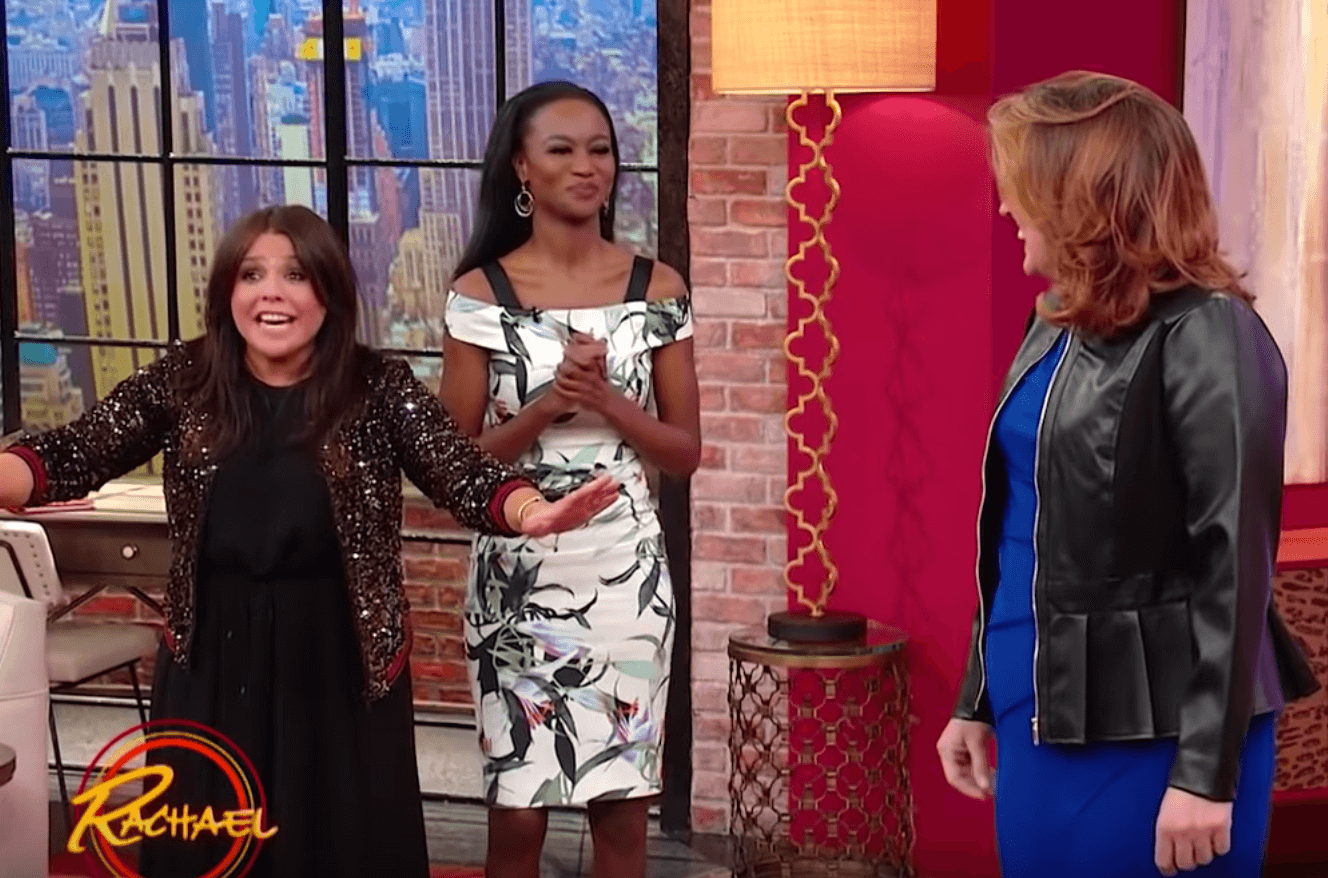 Lisa said that she feels a little anxious about how she looks, but she trusts the team did a fantastic job. As a mirror is brought up, she turns around, and the whole weight loss and the entire makeover left Lisa speechless. As Lisa is looking at her makeover, her husband, Terrance, is brought out. They immediately hug and tear up, making the audience stand up and start cheering.