Charlie Poveromo was a person with a heart of gold who never hesitated to provide assistance to those who needed it. He was aware the summers in his country were hot and that it made it difficult for people such as construction workers, sanitation workers, and even police officers to stay cool and hydrated during their working hours.
That's when he decided to make it easier for them to get throughout the day by providing them with cold drinks.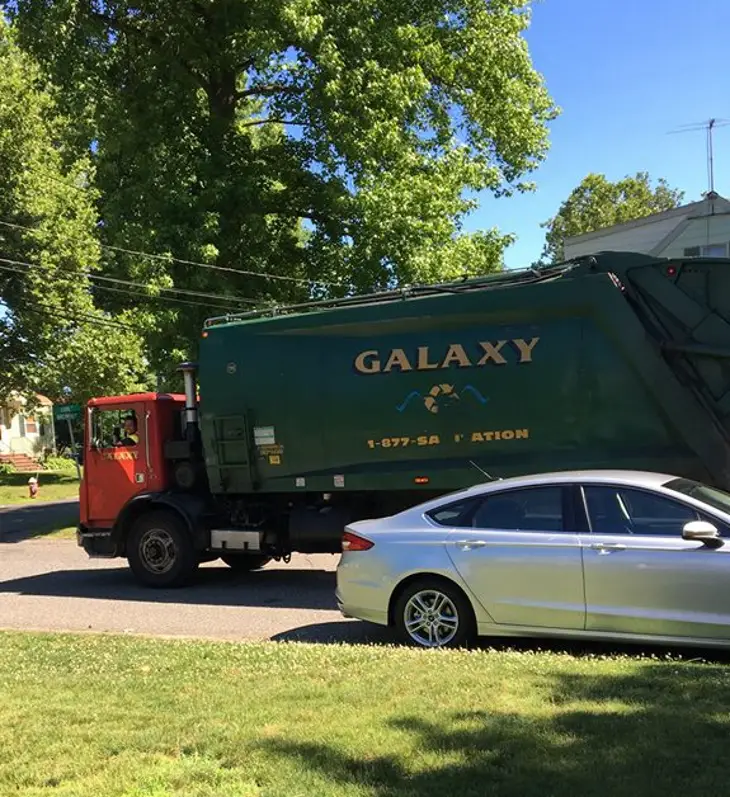 His wife recalls how he would go running into the kitchen, grab a bunch of plastic cups and a big jug and leave them outside making sure everyone gets as much as they wanted. And this is what Charlie continued doing each summer during the following eight years.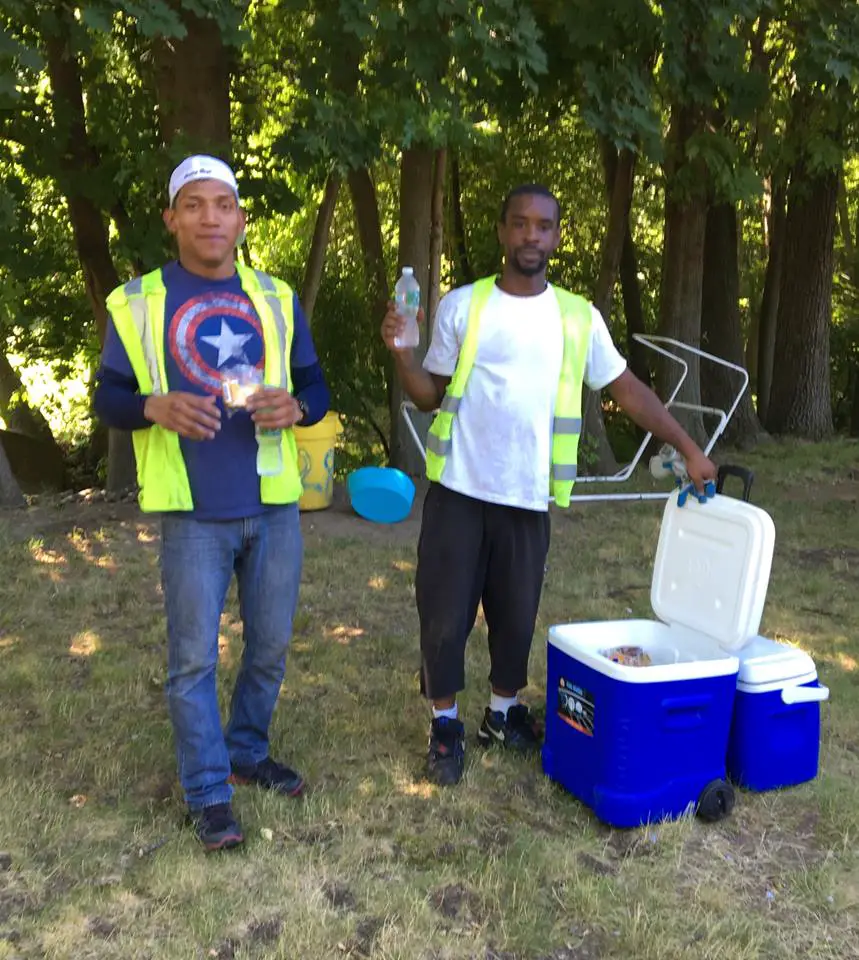 Once he realized his idea was a great one, and that it kept the workers happy and refreshed, he started buying water bottles he would put in the cooler along with lots of ice. He made sure that cooler was always full, each and every day of the long, hot summers.
Charlie even put some juice bottles and food along with the water. And he did all this just because he believed it was the right thing to do. His wife says that the word of what Cahrlie did spread among the DPW employees, firemen, and construction workers who would stop by the shade under Charlie's tree and have a nice cold bottle of water.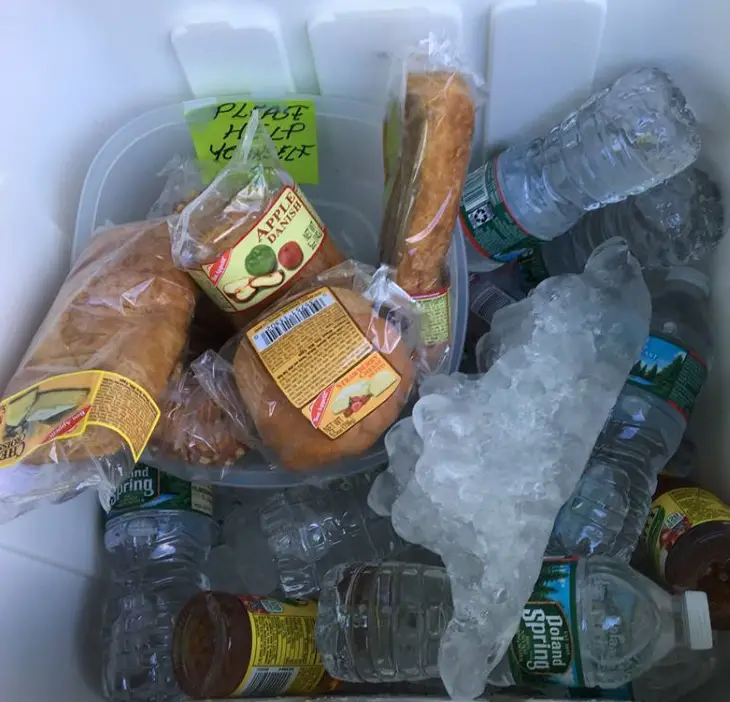 However, this summer was different. The cooler was no longer in front of the house. Although everyone wondered what happened, no one assumed that the kind man was no longer around and that he suddenly passed away just before the summer arrived.
His wife was still mourning the death of her husband, and the cooler and the water bottles were the last thing she had on her mind. But once she understood how important this was to Charlie she decided to continue the tradition. She wanted the workers to have a place where they could take a break from the hard work. The couple had been married for 37 years, and his wife knew Charlie would want her to continue doing his good deed.
The wife rushed to the store and bought some water bottles, she put them in front of the house under the big tree and she was aware what she was doing was a nice way to honor her husband's life. Once the workers spotted the cooler, they noticed it came with a note informing them about Charlie's death. They were saddened by the tragic news because they knew how kind and generous he was.
Now, eight years after Charlie started providing them with refreshments, these people knew they had to do something in order to tell his wife that what her husband did for them will never be forgotten.
"…I heard the unmistakable sound of the garbage truck ease to a stop and as I turned to look, I watched in awe as each man stepped off the truck, the driver getting out to join them and in a straight line they stood together and saluted our home and me!! As is happening at this very moment, my eyes filled with tears and my body began to tremble as one by one they each came up to me, grasped my hand, gave me a hug and told me how very sorry they were and that no one had ever shown them the thoughtfulness and appreciation my husband had and then slowly, one by one, they each took a water bottle or two, climbed back up on the truck and gave a loud beep as they drove off."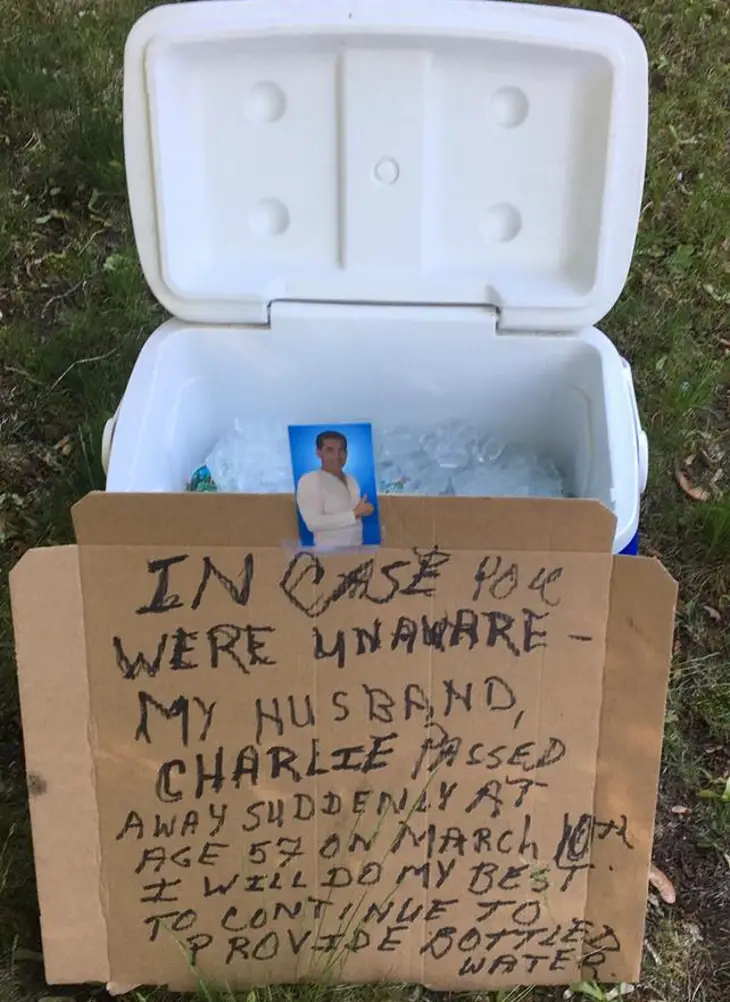 When other people learned of what Charlie and his wife Velvet were doing each summer, people though it was a nice thing to do for other workers out there who struggled to keep themselves hydrated, so many of them started doing the same thing, which became known as the "Charlie's coolers" concept.
Velvet is thrilled when she hears of other people placing coolers with cold water because she believes each and every one of them is a tribute to her late husband.