Late Princess Diana was an enchanting woman and a mother. Her incredible beauty, both inner and external, was breathtaking to say the least. Her charisma charmed millions of people who loved her for her honesty, her incredible dedication to her people, and for the person that she was.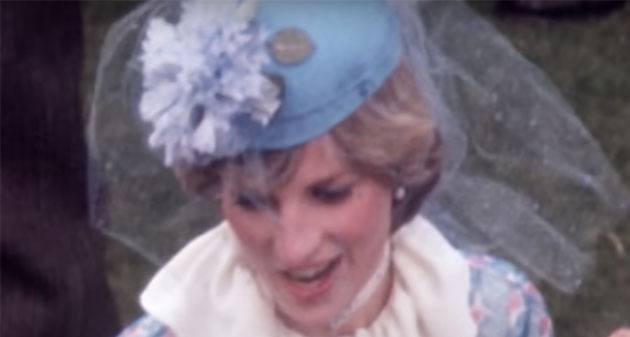 Her life, however, wasn't an easy one. She seemed to have it all, always under the spotlight, but her marriage to Prince Charles was far from ideal. So, after years of scandals, the two finally divorced in August 1966, a year before she tragically passed away.
Her death was a huge shock for the entire world, especially her children, Princes William and Harry who walked behind her casket on the day of her funeral; an image many Britons could never forget.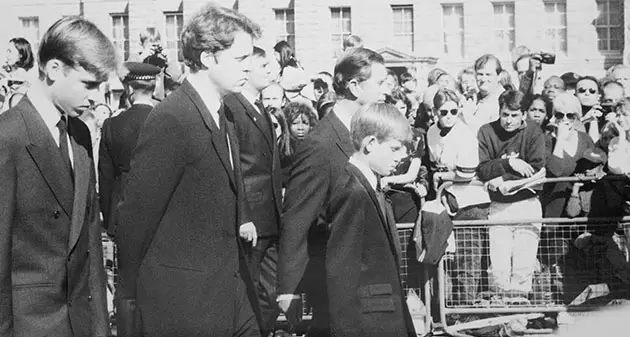 The surgeon who was working at the hospital in France the night Lady Di died, MonSef Dahman, has spoken of what had really happened and what led to losing the People's Princess.
"The thought that you have lost an important person, for whom you cared personally, marks you for life," he told Daily Mail.
He recalled starting his shift at 8 a.m and being at the hospital the entire night. At approximately 2:06 a.m, around an hour and a half after Princess Diana's accident, she was brought to the hospital. "I was resting in the duty room when I got a call from Bruno Riou, the senior duty anaesthetist, telling me to go to the emergency room," Dahman told Daily Mail. "I wasn't told it was Lady Diana, but [only] that there'd been a serious accident involving a young woman."
The X-rays showed serious internal injuries, and Diana was given blood transfusion. Sadly, she then suffered another cardiac arrest. Dahman performed a surgery but her heart couldn't be restarted. "We tried electric shocks, several times and, as I had done in the emergency room, cardiac massage," Dahman explained. "Professor Riou had administered adrenaline. But we could not get her heart beating again."
"We fought hard, we tried a lot, really an awful lot," he said. "Frankly, when you are working in those conditions, you don't notice the passage of time. The only thing that is important is that we do everything possible for this young woman."
Even today, Princess Diana is the most mourned person who has ever lived.
A new documentary about the late Princess which will celebrate her remarkable life will air soon. According to the Express, new revelations about her life will come to light.
"There is something a bit magical about Princess Diana – and despite the difficulties in her personal life she managed to use her connection with people to do huge amounts of good," Executive Producer David Glover told Express.
"Her 60th birthday feels like the perfect time to re-examine her life and legacy and explore just how she went from a relatively unknown teenager to the most mourned person who ever lived."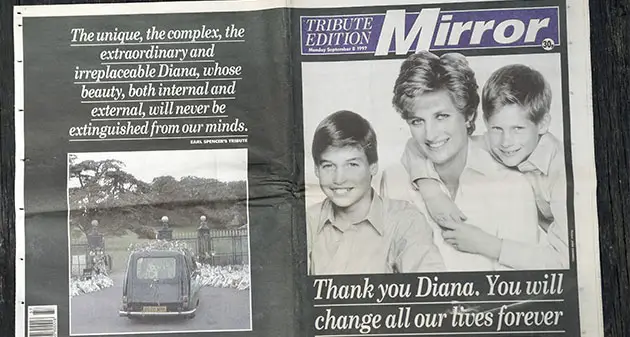 Diana is missed by many, but mostly by her two sons who loved her unconditionally. They pay tribute to her whenever they have a chance and fondly remember the beautiful times they got to share with their mom.
"When everybody says 'she was funny, give us an example'. All I can hear is her laugh," Harry explained in an interview with Good Morning America back in 2017.
"She was one of the naughtiest parents, she'd come and watch us play football and smuggle sweet into her socks, literally walking back from a football match and having five packages of [candy]. And just, the whole shirt was full with sweets."
"We felt incredibly loved by her, and I'm very grateful that the love still feels there," William said. "It feels like a good time to remember her and hopefully provide a different side.
"It was that love, even though she was on the other side of the room, as her son you could feel it," Harry added.
She wanted her sons to have a normal childhood and did all in her power to make them happy and satisfied at all times. She would often take them out of the Palace and to theme parks and fast food restaurants.
Diana's former personal chef Darren McGrady spoke of such an occasion and told Marie Claire: "I remember the princess came into the kitchen one day and said, 'Cancel lunch for the boys, I'm taking them out, we're going to McDonald's.' And I said, 'Oh my God – your Royal Highness, I can do that, I can do burgers.' And she said, 'No, it's the toy they want.'"
Princess Diana would have been 60 this year. She will forever be missed. May she rest in peace.