If the name Alana Thomson doesn't ring the bell, Honey Boo Boo certainly does.
Alana, a chubby little girl, first won the hearts of many when she was just five years old and her mom June Shannon forced her into beauty pageants. The two were part of the reality show Toddlers and Tiaras and gained huge popularity which led to their own show which aired on TLC in 2012, Here Comes Honey Boo Boo.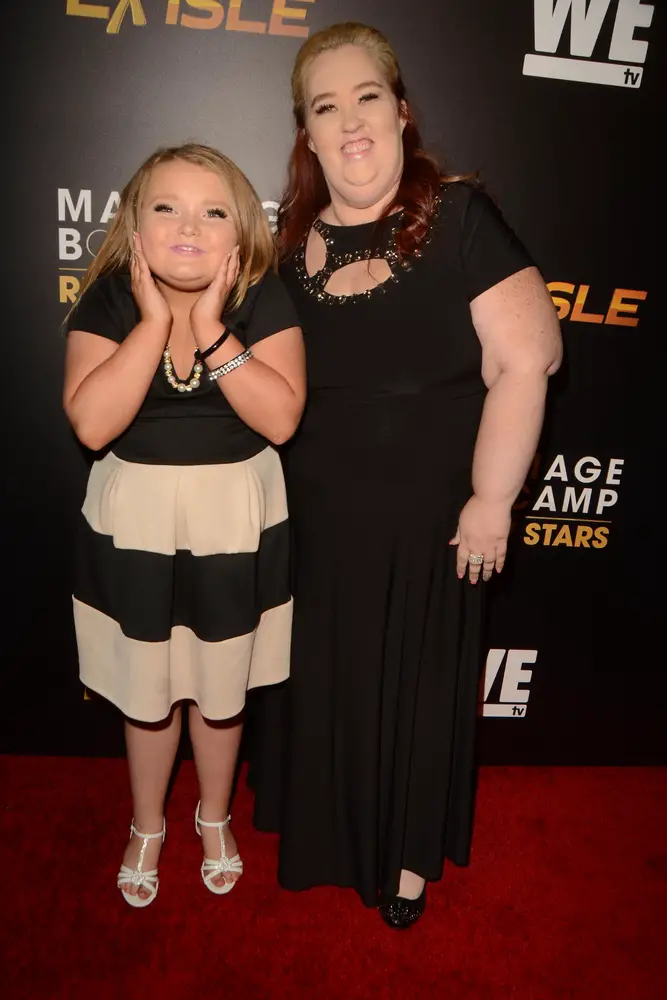 The show was one of the highest-rated shows, and although many enjoyed watching the Georgia family's adventures, it was also slammed by many, including Tim Goodman who wrote in The Hollywood Reporter, "You know this show is exploitation. TLC knows it. Maybe even Mama and HBB know it, deep down in their rotund bodies. Here Comes Honey Boo Boo is a car crash, and everybody rubber-necks at a car crash, right? It's human nature."
"Yes, except that if you play that card, you also have to realize that human nature comes with the capacity to draw a line, to hold fast against the dehumanization and incremental tearing down of the social fabric, even if this never-ending onslaught of reality television suggests that's a losing effort. You can say no to visual exploitation. You can say no to TLC. And you can say no to Honey Boo Boo Child."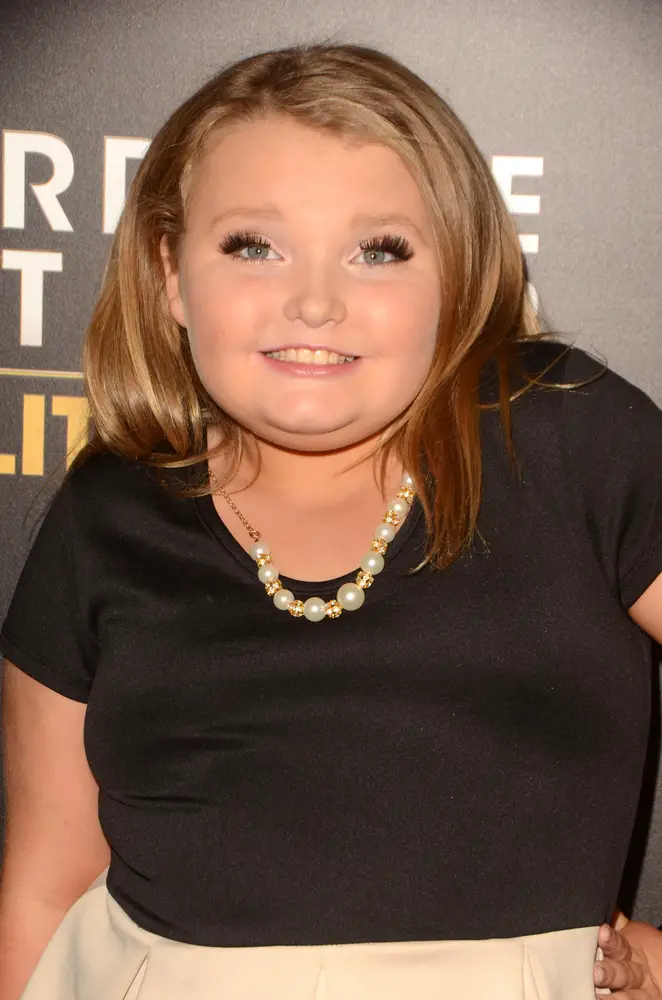 Besides Alana and Mama June, the show also featured the three sisters, Lauryn "Pumpkin" Shannon, Jessica "Chubbs" Shannon, and Anna "Chickadee" Shannon as well as the father Mike "Sugar Bear" Thompson.
The show was canceled in 2014, after four seasons. It was reported how some episodes of season five were already made, but they never saw the light of the day. The reason Here Comes Honey Boo Boo came to an end was Mama June's alleged relationship with a sex offender who used to molest one of her daughters.
When Mama June moved on and left her husband, he was no longer part of the life of Honey Boo Boo who spoke of him last year and told OK Magazine, "The only time I ever see him is if we're filming with him, which is very rarely. I tell myself all the time, I'm not going to put effort into something where there's no effort being put in by the other person, or the other person doesn't even care. So I'm not going to care about something that the other person don't care about. He knows that I think we should have a better relationship, that we should see each other, like, once a month."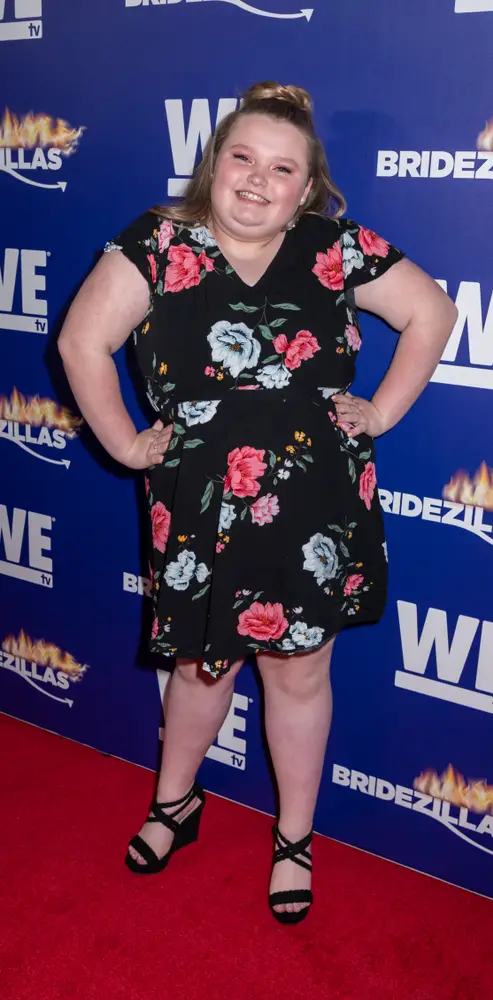 Mama June was a real star herself and gained popularity and a number of fans.
She has been obese her whole life, but once the show was over, she decided to change her life drastically and dropped from 460 pounds to size 4. This led to her own show in 2017 titled Mama June: From Not to Hot. Alana was part of the show as well.
The sweet girl who is now 15 was part of Dancing with the Stars Junior in 2018 and she and dance partner Tristan Ianiero ended eighth.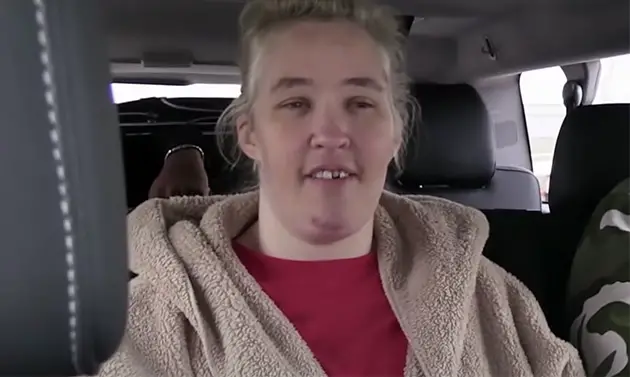 Last year, Mama June and boyfriend Eugene "Geno" Doak were arrested and charged for possession of narcotics.
Her daughters spoke of their mom's problem with addiction and even staged an intervention during which Alana said, "Mama, I would love to come home and stay with you — tell you about my day, but I can't do that because I'm scared."
After the arrest, Alana moved in with her sister Lauren. She felt the urge to speak of the things that happened to her and encourage others who were experiencing the same. "Can we just be real for a second? Let me tell y'all how proud I am of myself! I have honestly been thought hell and back this year! And I'm still standing! I have been doing so good in school and just being more happy! I get so much hate but then I think about who all loves me and I know them haters mean nothing. Let me just be the one to tell y'all if you are going through anything right now trust me it gets better you are worth it , I'm so proud of you, I can see you trying, I love you!" Honey Boo Boo wrote.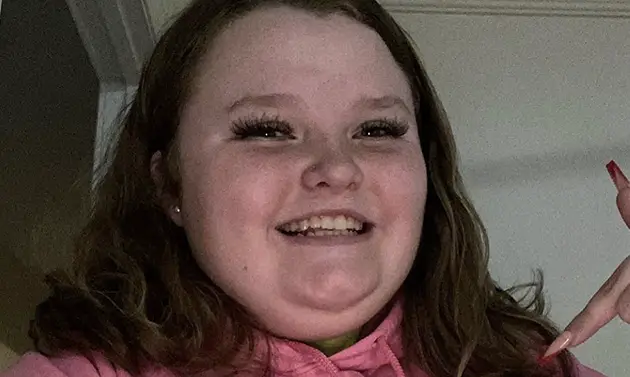 For Alana's 15th birthday in August 2020, her mom surprised her with hitting the 6 months milestone of being sober. The teen also got a very special gift from the music group Sorellé who sang Happy Birthday a cappella in a personalized video for her.
"Hey guys, real quick I just wanted to jump on here. I know my birthday isn't until Monday, but I want to share this six-month blinged out chip that my manager sent me for my birthday," June told People.
"It's probably the most thing I'm proud of because now me and Geno are over six months clean. This is amazing, y'all. I'm so proud of this."
Alana has been in front of the camera almost her whole life and she grew up right in front our eyes. We hope she will make the most out of her teenage years because she deserves only the best.