The apple doesn't fall far from the tree, they say, and in the case of Sosie Bacon that turns to be very true. This incredibly talented young actress was lucky to inherit her famous parents' genes and talents.
Sosie is the daughter of Kavin Bacon and Kyra Sedgwick, one of those Hollywood couples many envy because they stood the test of time and showed the world that celebrity couples do stay together forever.
When the couple first met, Kyra was still just a girl. She and her brother went to see a movie and met Kavin after. Around 10 years later, they bumped into one another again on the set of Lemon Sky but Kyra wasn't into him and told Wide Open Country, "I vividly remember looking at his butt when he walked away after we first met and thinking, Well, I guess some girls like that." She probably had no idea back then that Bacon would be the man she will spend her life with.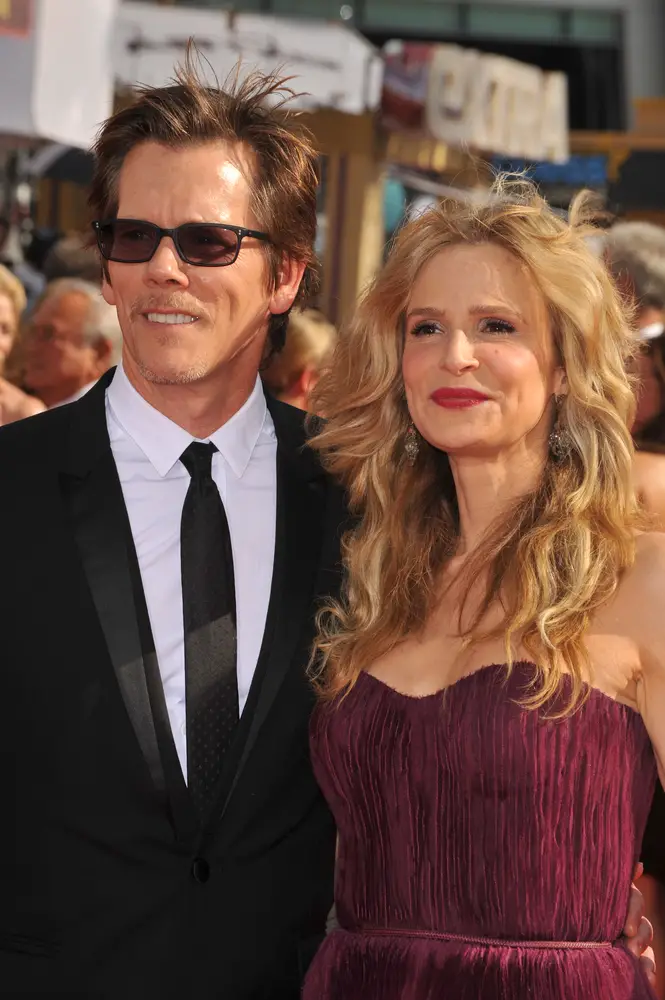 Kevin and Kyra got married in 1988 and welcomed son Travis into their lives a year later. Sosie was born on March 15, 1992. Her mom revealed how her girl got the name after Sosie Hublitz, the art director of the movie Miss Rose White she finished filming shortly before giving birth.
Both Travis and Sosie acted along their famous mom in the movie Loverboy in 2005 which was directed by their dad. Travis, however, decided to pursue a career in music, while Sosie continued with her acting career.
View this post on Instagram
Loverboy put Sosie under the spotlight and her performance impressed many, including The Closer's producer James Duff who invited the talented girl to step on-screen and offered her the role of Deputy Chief Brenda Leigh Johnson's niece Charlie.
This role was even bigger breakthrough for Sosie, but as everyone was looking forward to her new projects, she decided to take a short break and finish her education.
View this post on Instagram
Sosie took other roles and starred in a number of movies, "Basic Witches," "Wishin' and Hopin,' "Lady Loney," and "Another Life."
When she was 21, Sosie was awarded the Miss Golden Globe award and her father couldn't be any happier for his girl's success.
Speaking to MTV News, he admitted he was "actually sort of astounded at how easily she has slipped into this. The last couple of days, she's been up at the crack of dawn and going around and doing interviews."
Shutterstock
When she turned 22, Sosie was cast for the leading role in the independent thriller Off Season. More recently, she has appeared in the second season of the Netflix hit series 13 Reasons Why, and she's featuring in the upcoming Charles Manson drama Charlie Says.
Fans agree that 28-year-old Sosie possesses exceptional acting skills and can't wait to see more of her in the years to come.